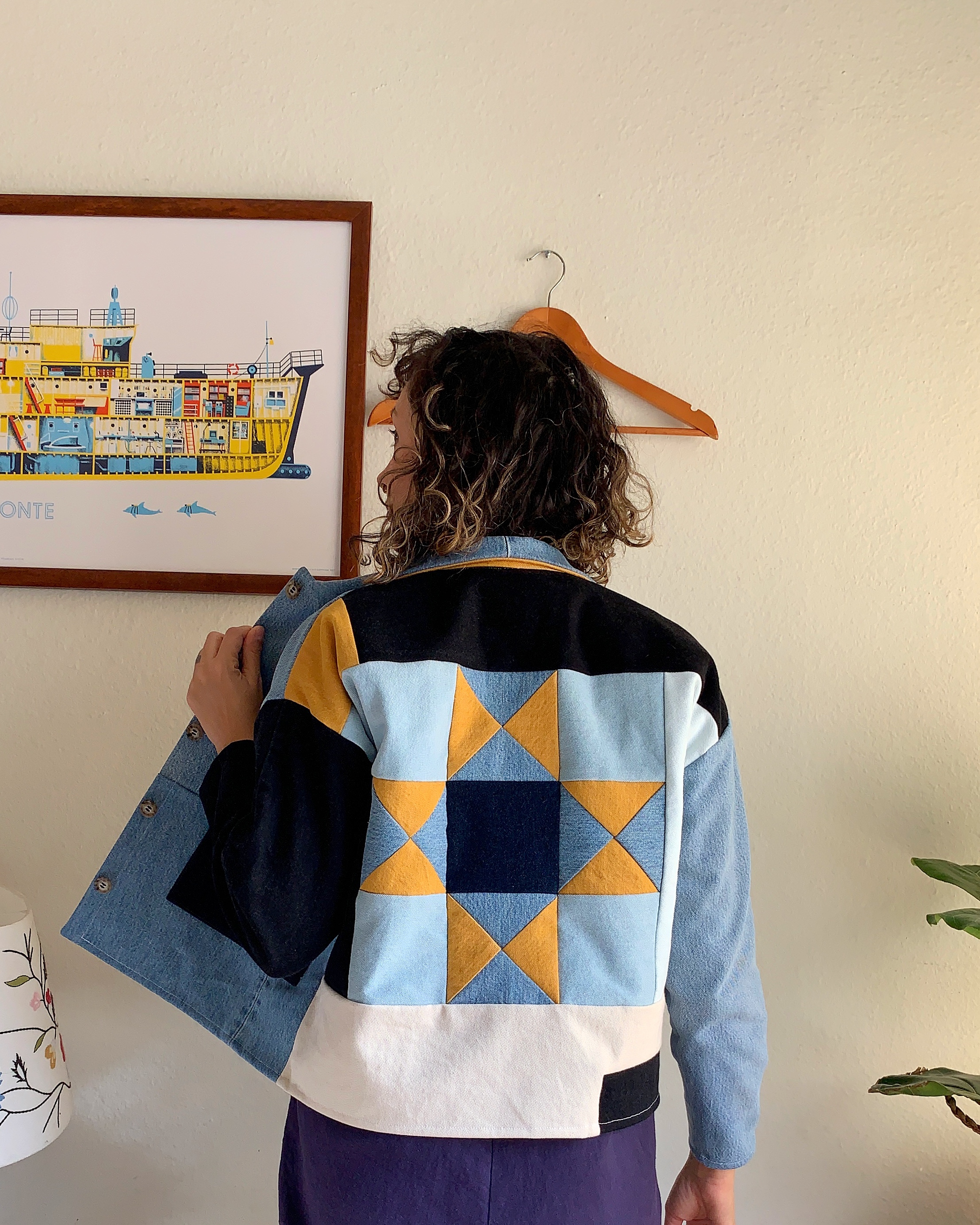 Hello! My name is Angie Hook and I am an artist and sewist. As a young L.A. native growing up in the city I discovered my love of drawing and creating. I briefly studied art in college before becoming a hairstylist, which has continued to be my career for 15 years. I am an avid crocheter, knitter, and DIY-er.

In my teens my mother gave me my first sewing machine which I used sporadically until 2014 when I made my first pair of jeans for my little boy. I thought, "if I can make these little jeans, I can make anything!" Sewing has helped put me back in touch with my creativity since beginning the all-encompassing journey of motherhood. Now an important act of self-care, sewing hasn't ceased to sustain my creative interest as I continue to refine this amazing craft while mindfully cultivating a wardrobe I am so proud of.

This is a blog for sharing my process of creating handmade items and its connection to mindfulness, self-care and empowerment. I hope this blog will inspire others to create a handmade wardrobe for themselves and connect me with more like-minded artists.
Affiliate Disclosure:
As an Amazon Associate I may earn a small commission from qualifying purchases through some of the affiliate links shared in my articles. This means that, at zero cost to you, I will earn an affiliate commission if you click through the link and finalize a purchase.
---