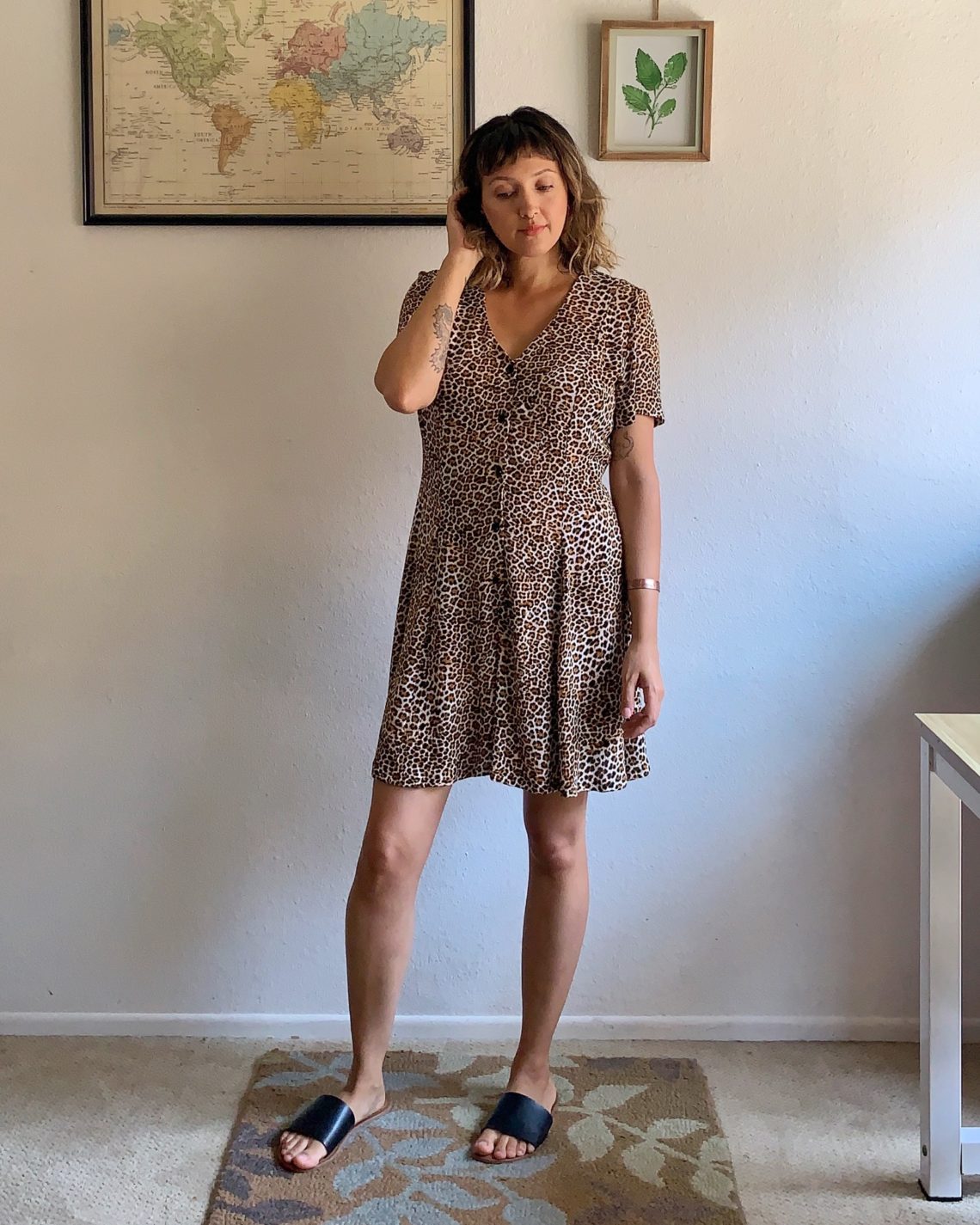 A Shelby Romper Pattern Review
The Shelby Dress / Romper by True Bias
There isn't much to say about the newly released pattern by True Bias. I sewed up a Shelby Dress / Romper and I must say, it's really great. Kelli really knows how to bring something new to the sewing community and I'm very grateful for it. This was a really fun and quick to sew. I made myself a Shelby Romper and I'm super excited to share it with you, dear reader!
I find this style to be very reminiscent of the mid 1990's. Honestly, Rayanne Graff from the show My So Called Life is who immediately pops into my brain when I think "cool, rockin' '90's chick." And then there's the fact that combat boots were utilized in the photo shoot for this pattern, so as you can see it wasn't very hard to make that connection. The Shelby Dress and Romper pattern includes romper and dress variations, short or long. This time I decided to go with the mini romper but I have all the heart eyes for the maxi length variation. The princess seams are so flattering and the ties in the back are a very lovely touch.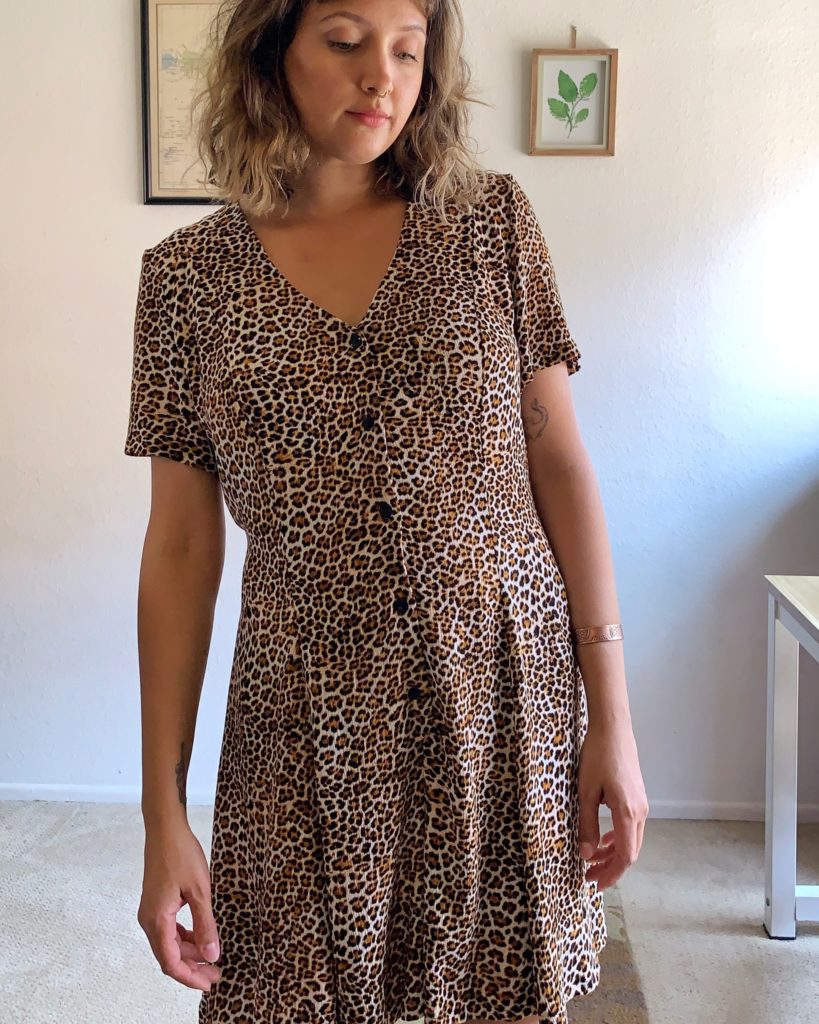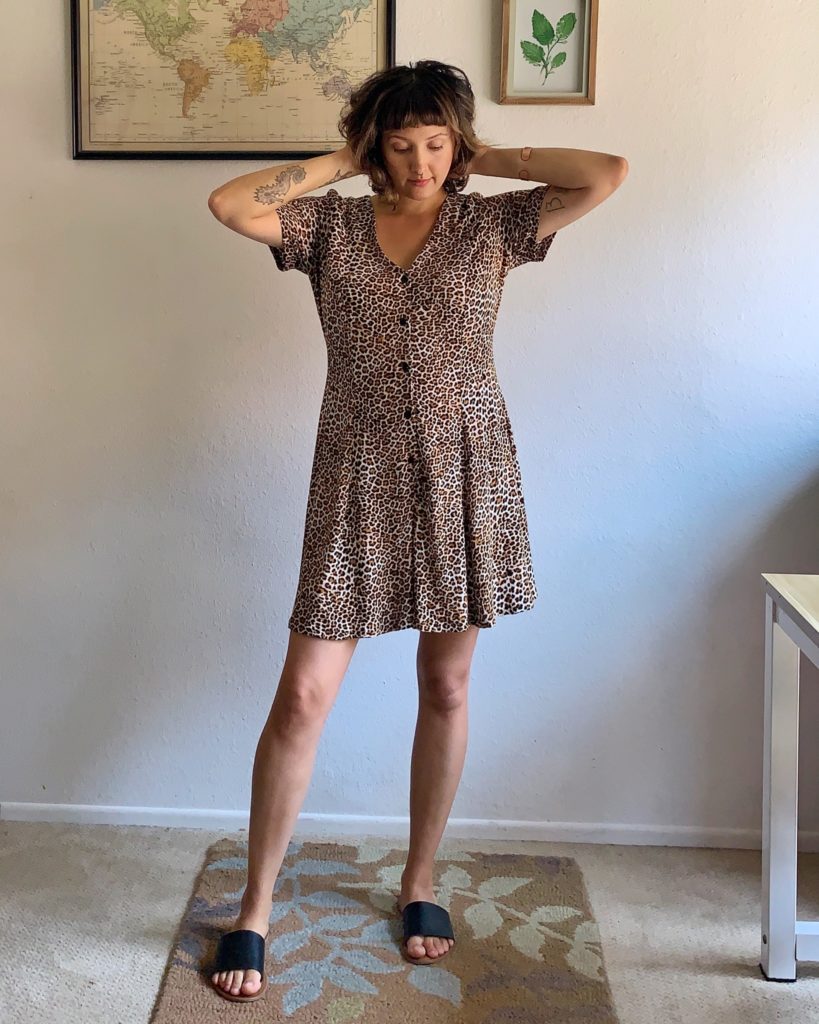 My version
I went with a crinkle rayon animal print fabric for this make. The fabric and pattern work great together and I feel super comfy in this style. This will be airy and floaty in the summer heat. It wasn't the easiest to hem. The crinkle texture causes it to shift around and even stretch slightly. There was plenty of unpicking and resewing to get things right. One sleeve hem was especially finicky, but it's totally worth it for this kind of comfort.
After some trial and error with my fabric choice I serged all of the hems, finger pressed at 5/8″ and topstitched using my walking foot which gave the best result. Sewing buttonholes was also a bit more of a challenge than normal. Everything else went very quickly, however, and really took no time to sew. You can count on True Bias to have clear and easy to follow instructions. Kelli already has a Sew Along up on her blog for this pattern, in fact. In my early sewing years, Sew Alongs really increased my confidence and I think they're one of the ways in which indie patterns stand apart. They are an amazing resource for the beginner sewist and Kelli just so happens to be great at them.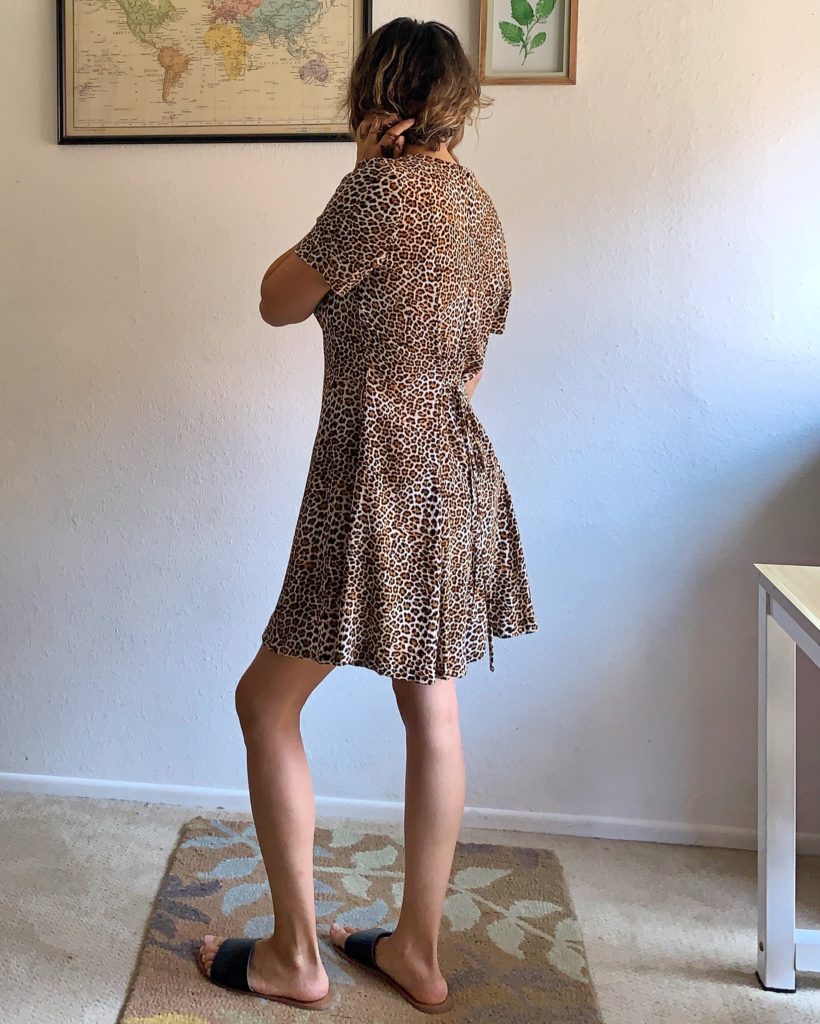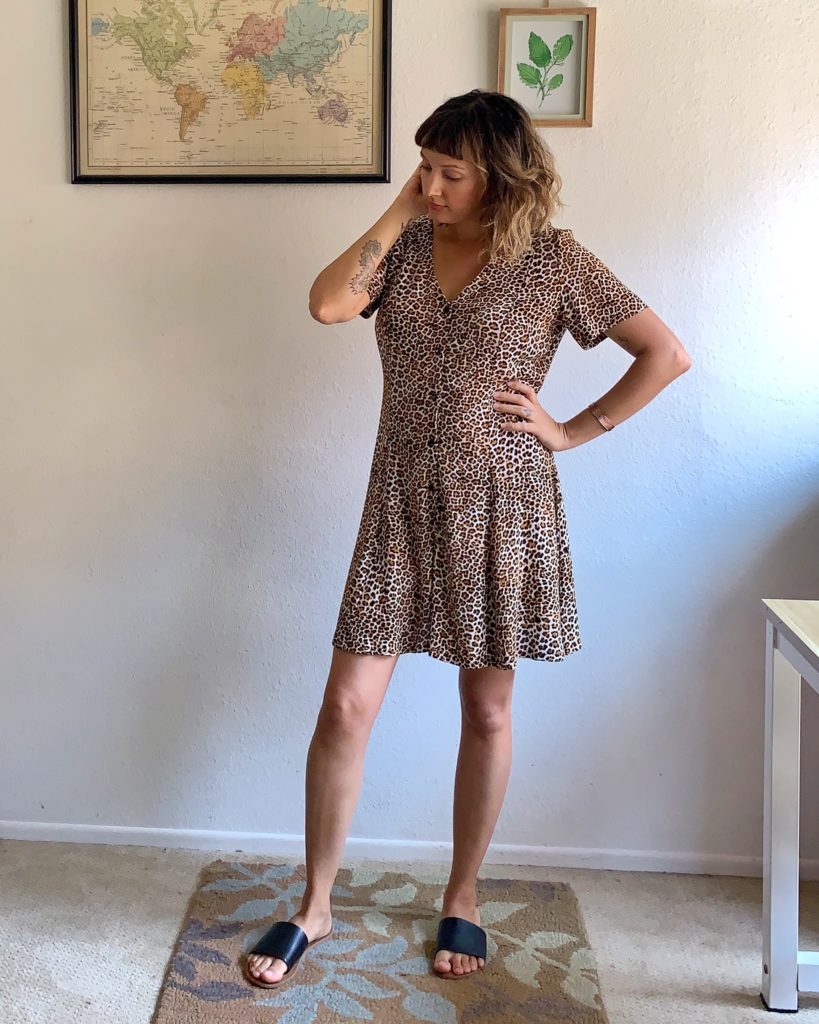 Sizing
The Shelby Romper pattern has some ease built in. It has a relaxed look and the ties in the back add some shaping. To choose my size I went by my bust measurement although my waist and hip were a smaller size. I hoped this style would be forgiving and I'm glad I was so relaxed about fitting because it worked out in the end. The size chart put my bust measurement between a 10 and 12 so I cut a straight size 10 and I like the fit. After sewing I did have to even out the hem (mostly due to my fabric choice, I'm sure) and after trying on removed some more length from the back. This may be because of my less than ample backside/no hips physique. After straightening out the hem the fit looked A-OK to me.
Final thoughts…
A cool thing about wearing rompers – I can do a cartwheel in this thing. I love my Shelby and sewing another in a fabric with more body would be really fun to try. Patterns with multiple variations are a lovely way to help grow a handmade wardrobe! Thanks for reading! X