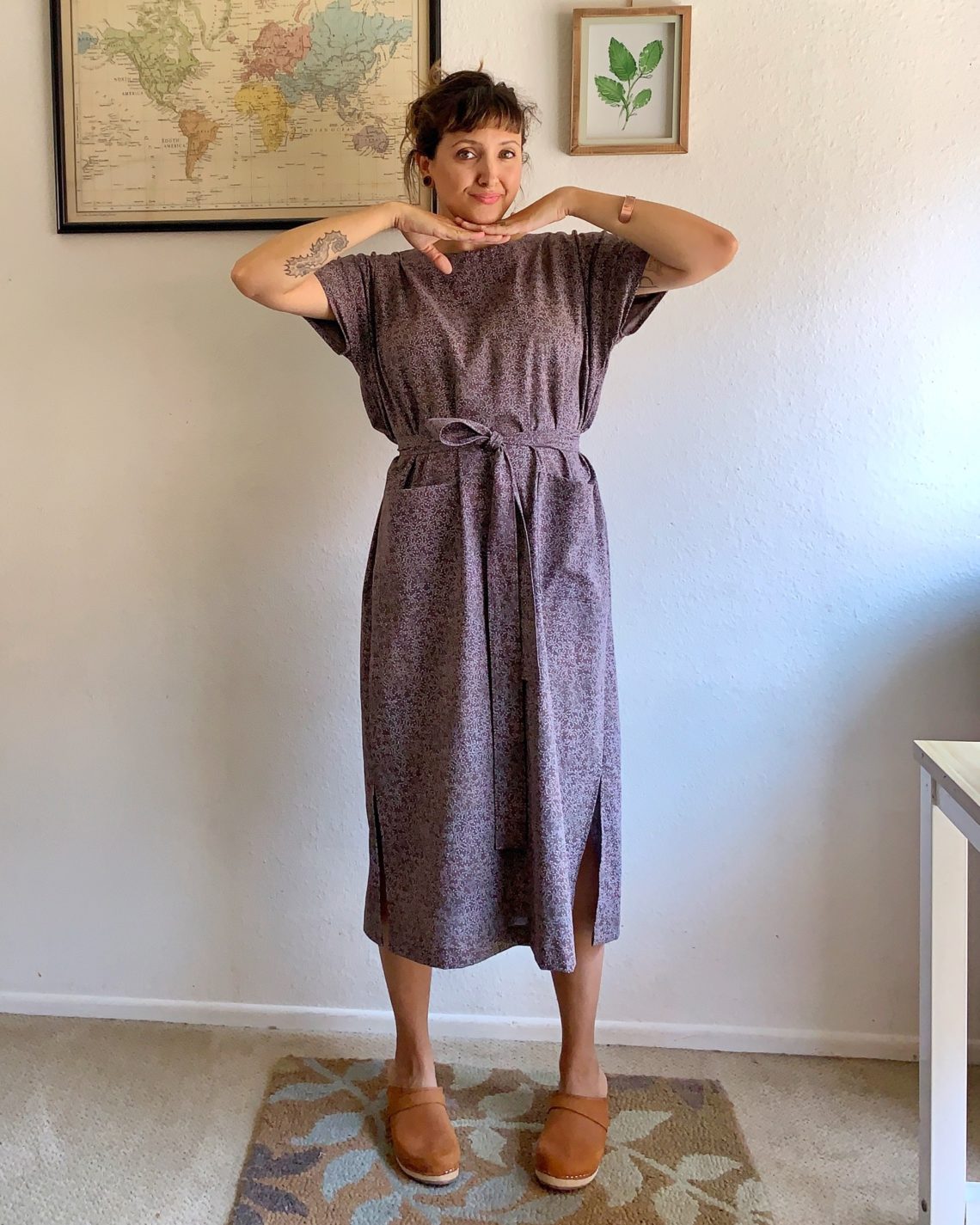 A Wiksten Shift Pattern Review
My Midi Wiksten Shift Dress
I made a dress! This is Wiksten's new Wiksten Shift pattern and it truly is a wonderful handmade wardrobe addition. I'm a huge fan of the style of this garment. The Wiksten Shift pattern includes several variations including a shorter dress and a top with optional sleeves.
Although I've made similar garments and the lines of this pattern are very simple, I find the simplicity to be very intentional. I call it understated-chic, haha. It's a pattern that will really allow a beautiful fabric to shine. I normally am not drawn to the "shift dress" style as I do not believe it compliments my body type. I try to be intentional when deciding which patterns to buy. I really want it to be something that will get repeated use. Although it took me a long moment to make up my mind, something about the shape of this one was very enticing and won me over in the end.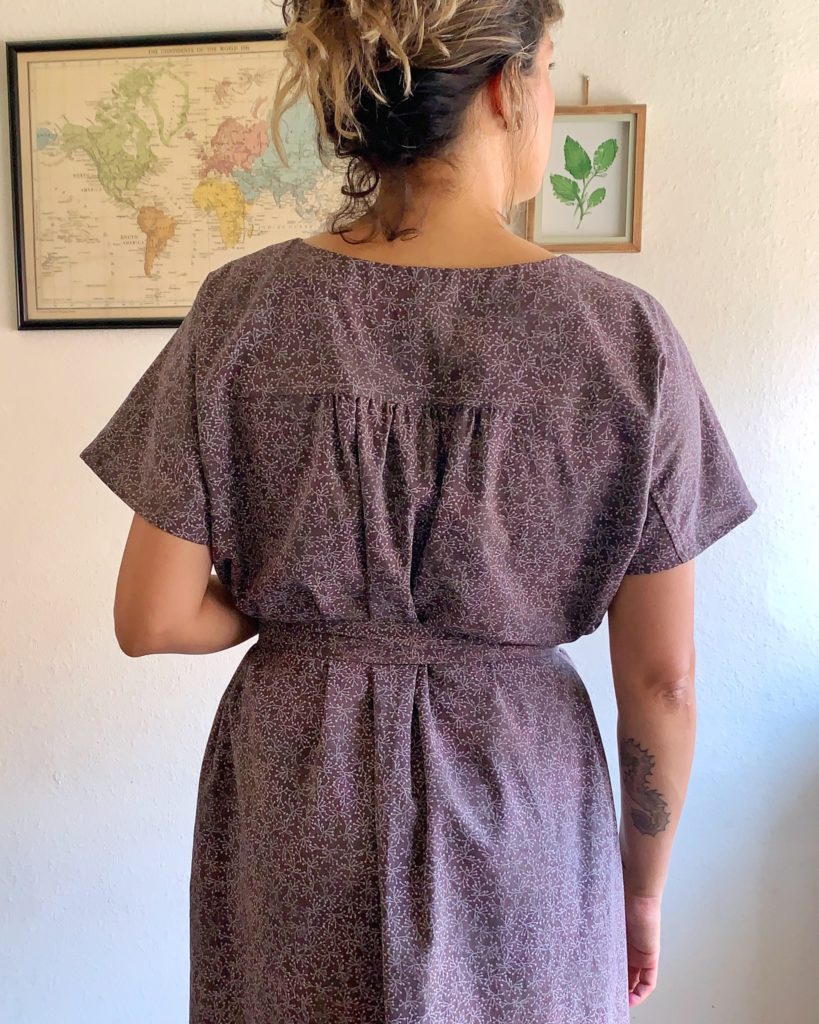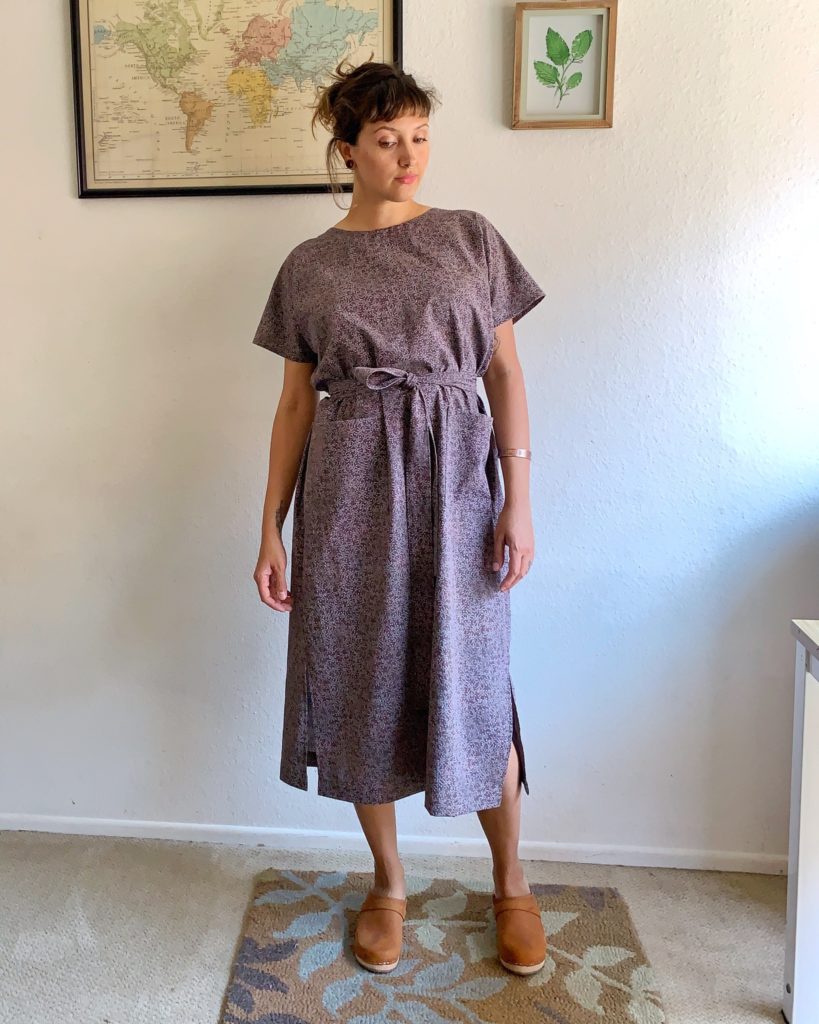 The Sewing
A very quick sew, I must say! The instructions are great! This would be a wonderful choice for a beginner project. Seldom glancing at the pattern, I found this to be very intuitive to make. Everything went smoothly from beginning to end.
My fabric choice definitely contributed to the ease of sewing. It's a fairly stable cotton from the quilting section at my local fabric store. I believe it's technically a batik and has some variegated earthy tones with a tiny print. The neutral, almost violet-grey tone is what drew me to the fabric. Combined with the structured drape this made a nice choice for the Wiksten Shift. However, I'm sure a fabric with more drape would be really lovely as well.
I chose my size according to my bust since my waist and hips measured into a smaller size (as they always do.) The fit is fairly oversized, and I may size down for my next go at the Wiksten but am hesitant to do so. I'm sure that the generous fit is partly what drew me to this pattern, but since I'm between sizes, it may work nicely.
The only alteration I made was to cut the length at the largest size, therefore adding around 2" of length. I'm 5'8" tall for reference. This dress is very comfortable to wear.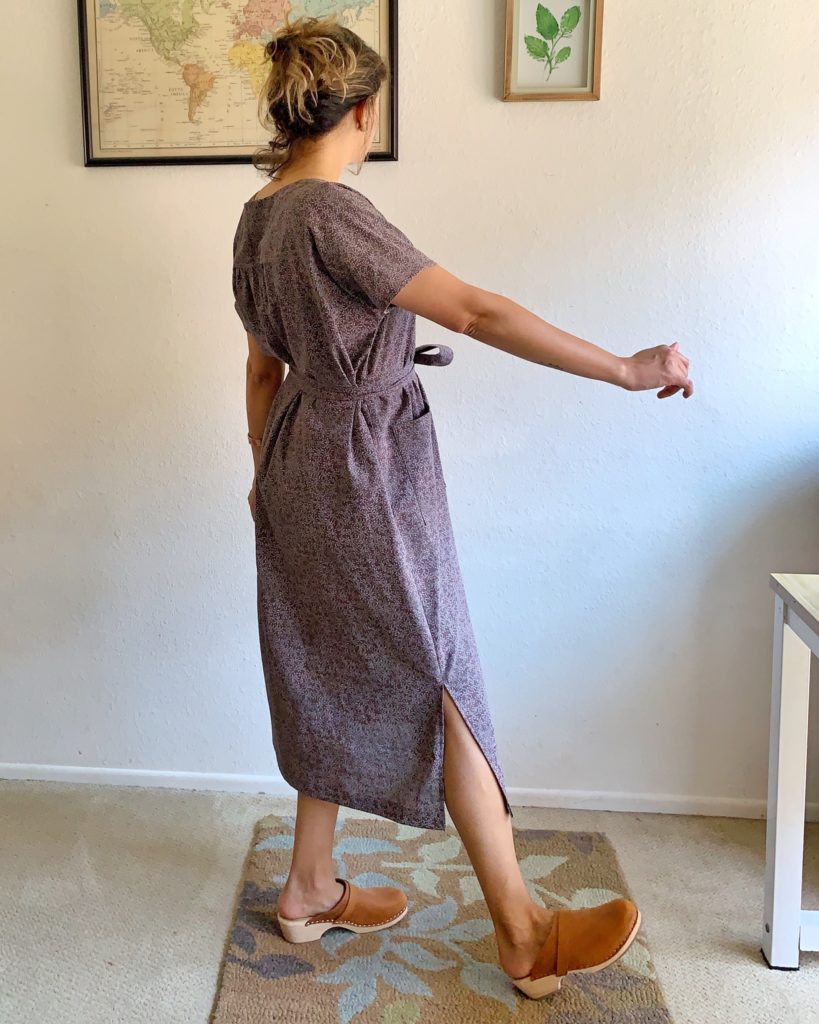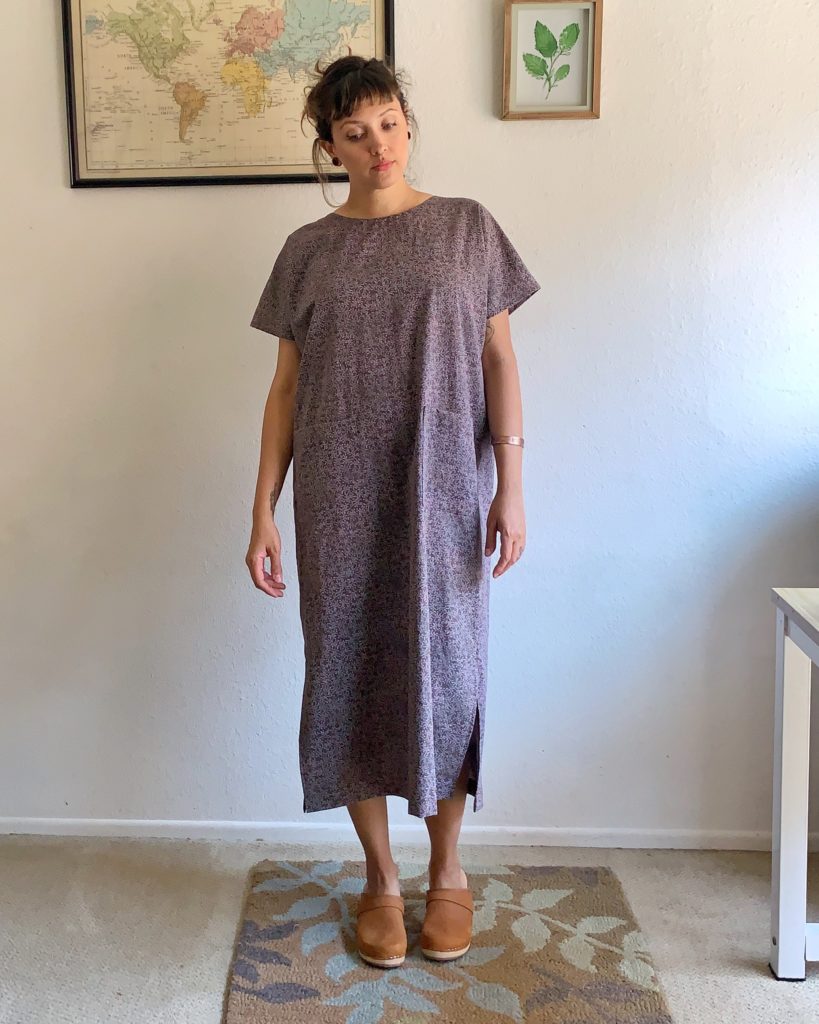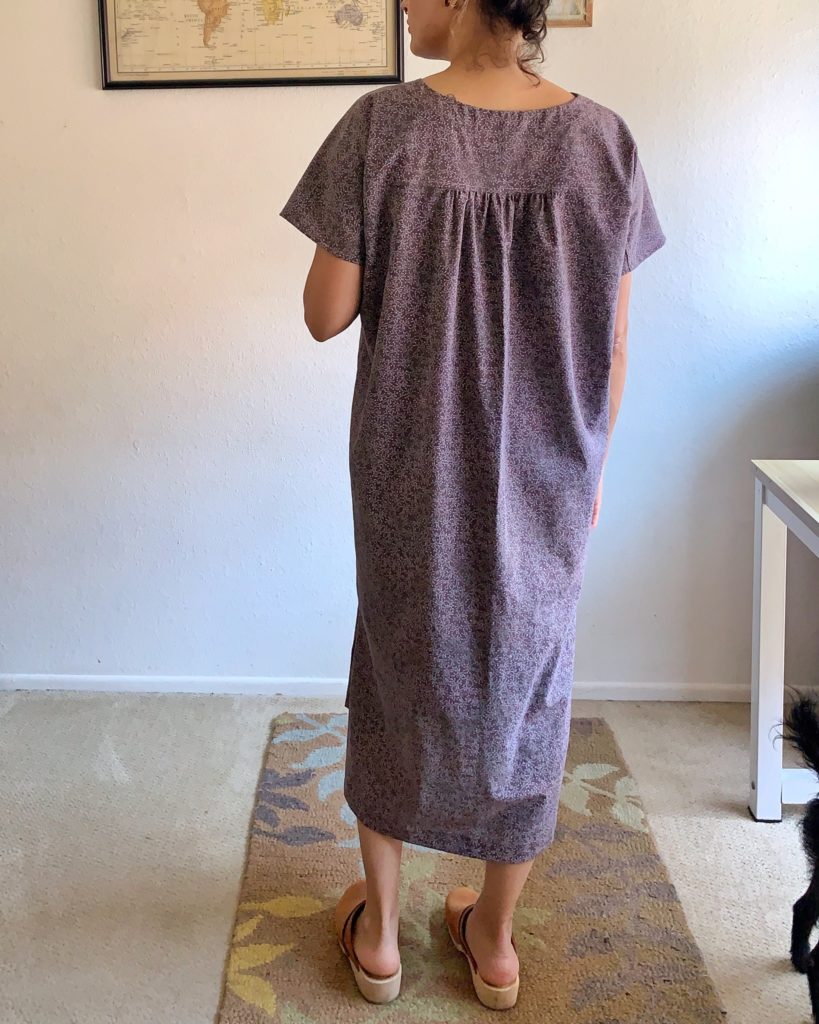 Final thoughts
Luckily many of my recent sewing projects have ended up a successful garment. It wasn't always so, and I owe this to experience. Learning to pair fabrics and patterns properly is an art. Slowly but surely I'm improving at navigating those murky waters of the "fabric-pattern enigma." It's a challenge, but it is one of the things that I love about this craft.
This was such a fun project and I am loving the silhouette of this shift dress. Another Wiksten Shift in a dreamier fabric is in order. In white this could be perfect in the scorching heat of summer. I have plans to make the top version with sleeves, but I can see many more of these midi shift dresses in my future. Xx