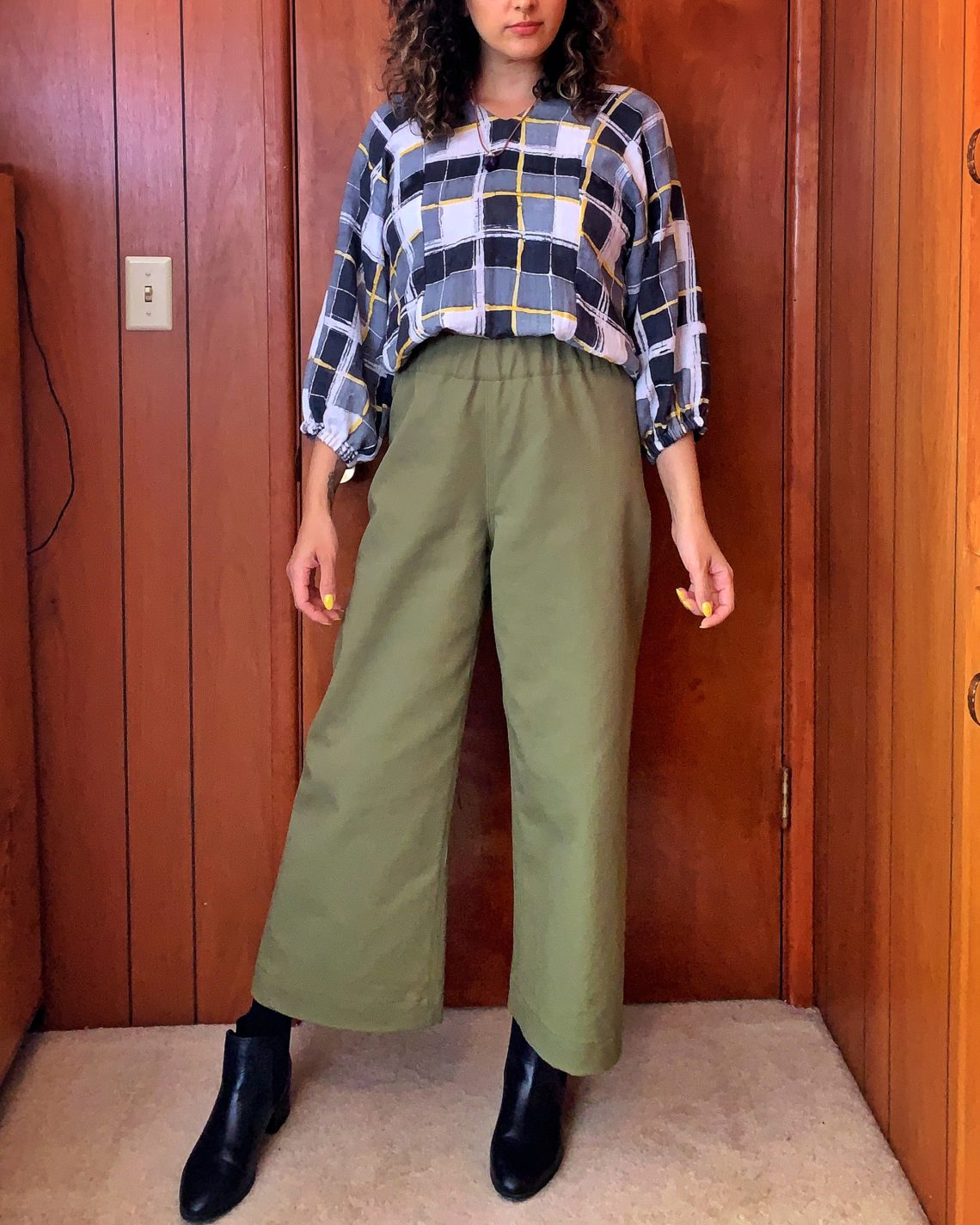 Olive Bull Denim Pomona Pants
I'm finally back with another blog post and collab with Measure Fabrics. This time I got to play with a beautiful Bull Denim and a fun new pattern. I love the finished result so much!
Fabric
This Olive Bull Denim is so glorious! It is buttery soft and does not wrinkle excessively. In fact it came out of the drier smooth as can be. The color is such a good olive green. Olive is such a good neutral tone, I can pair it with almost anything. This 10 oz denim is a great weight for most pants patterns. It is soft and pliable enough to make a gorgeous jacket or bag as well. This Bull Denim has a gorgeous twill weave and is sturdy, but not stiff. Measure has several gorgeous colorways to choose from. You could even mix it up and pair multiple tones in one project. Wouldn't that be fun?!
Pattern
I had been eyeing the Pomona Pants pattern by Anna Allen Clothing since it's release. I knew that this Olive Bull Denim would be a perfect match for a pair of Pomona's as soon as I laid eyes on it. I decided to go with the wide leg version, because I just love my Persephone Pants and I was excited about a more comfortable version for my wardrobe.
The Pomona Pants are an elastic waist pants pattern. They have a very similar style and shape to other pants pattern by the same designer. The pattern comes in three variations – a sailor pant, tapered leg, and shorts. This pants pattern is unique as it lacks a side seam, giving them very clean look down the side of the leg. They hang on the body in an interesting way.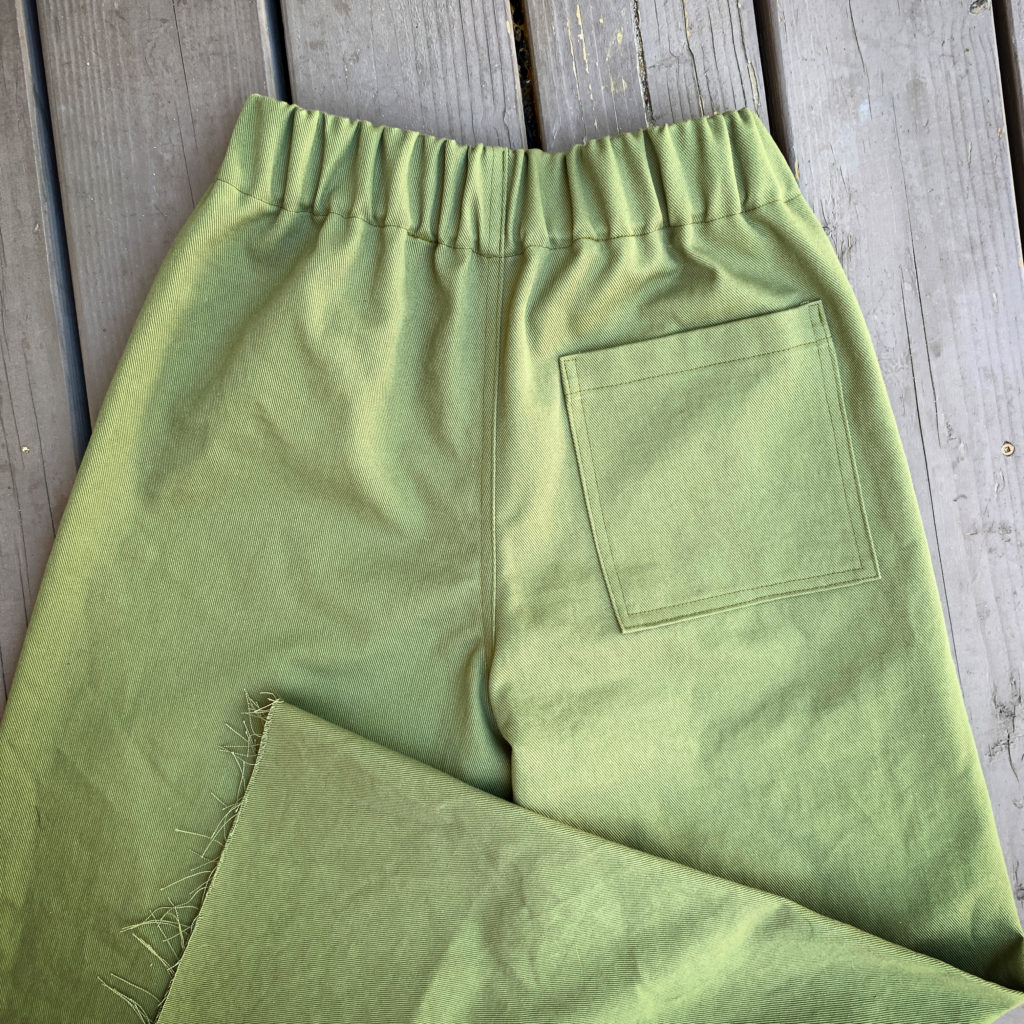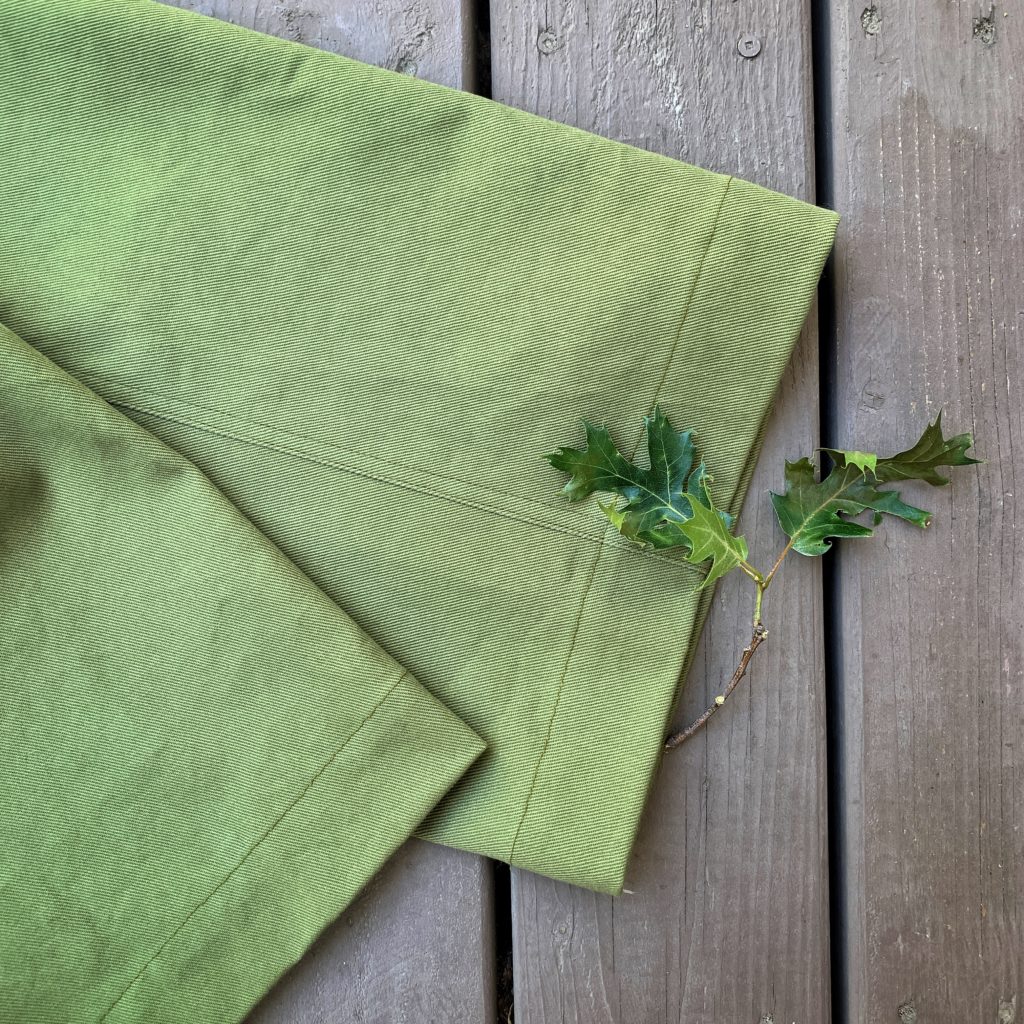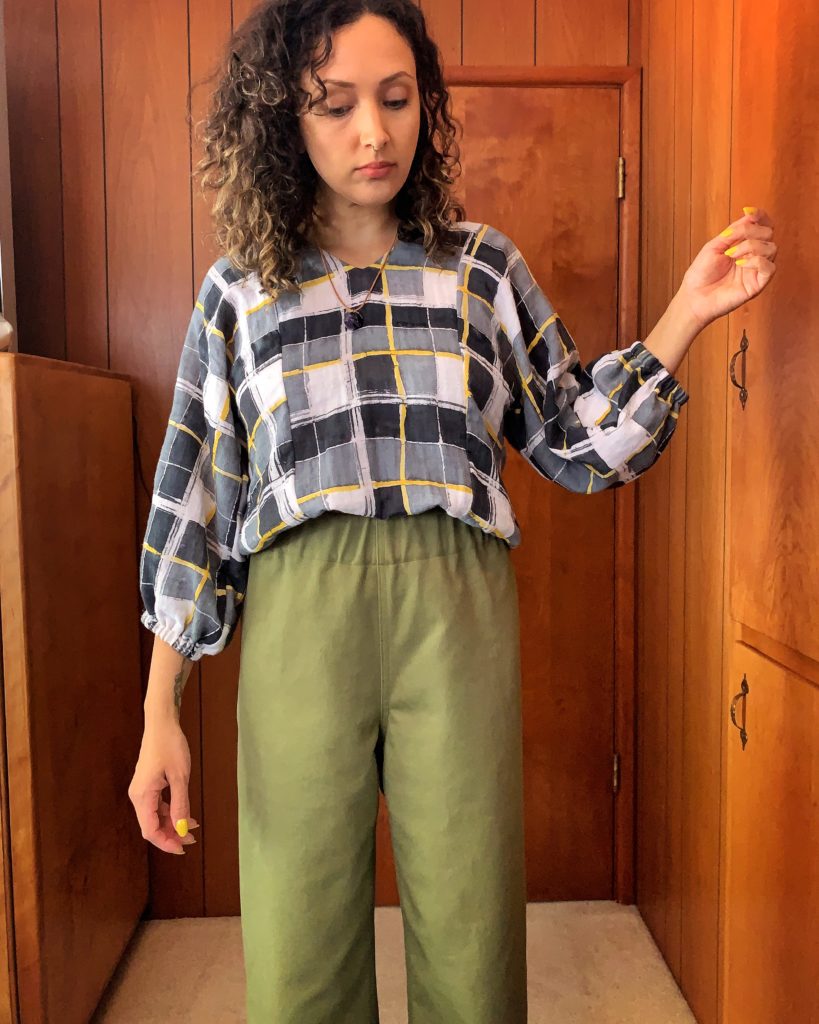 Sewing
Sewing with this Bull Denim was a dream. I just love denim so much, which I realize sounds boring but it's the truth. This particular fabric is easy to sew and does not stretch too much under the foot. It top stitched wonderfully. I made a size 4 (my hip size) with some tweaks. I cut the back inseam at a size 2 rather than 4 to better suit my small behind. I also scooped out the front crotch just slightly. My wast measures slightly larger than the pattern's size 4 so I adjusted the front center by grading out from the 4 to the 6 line at the waist.
This pattern is very easy to fit, so only with some minor adjustments my Pomona's fit really great. I love them in this super soft Olive Bull Denim. They are so comfortable, but I have one issue. The elastic I used was very soft, and I do want to find a sturdier option to replace it with. I honestly had a feeling my elastic would not be quite right before using it, but we're living on a mountain right now and I was having issues finding something online that would arrive soon enough. The issue is small – I simply feel an urge to hike up my pants often, which is a small hip problem in general. This is probably why I like my pants and skirts to fit fairly securely in the waist. Ahhh, well.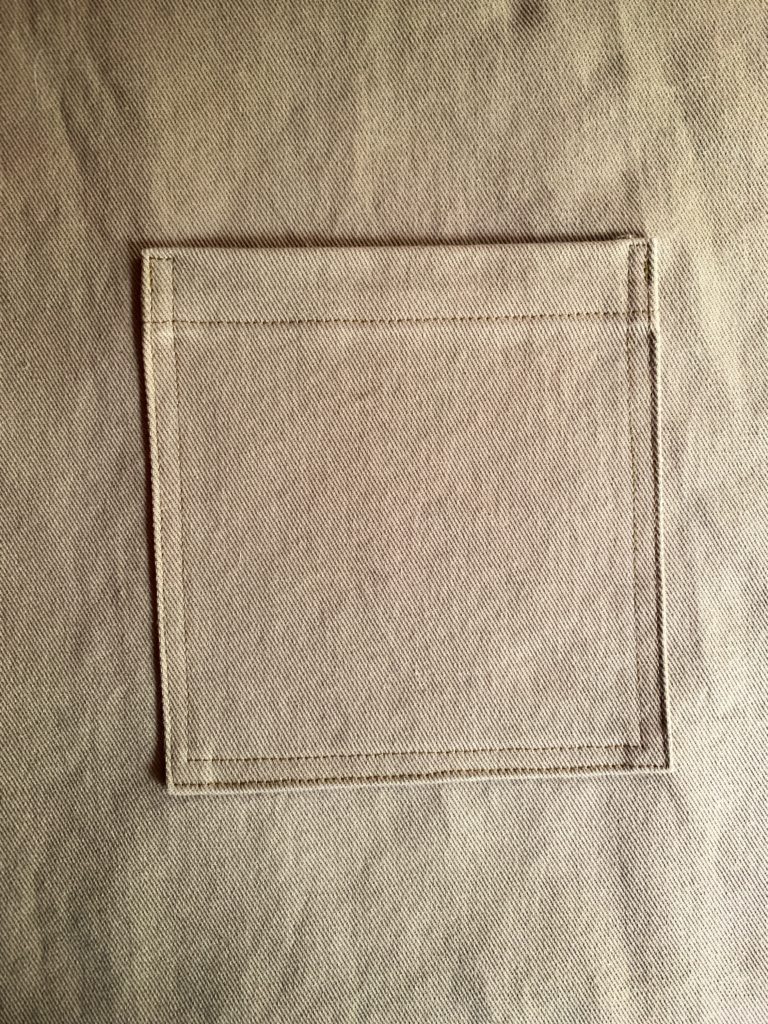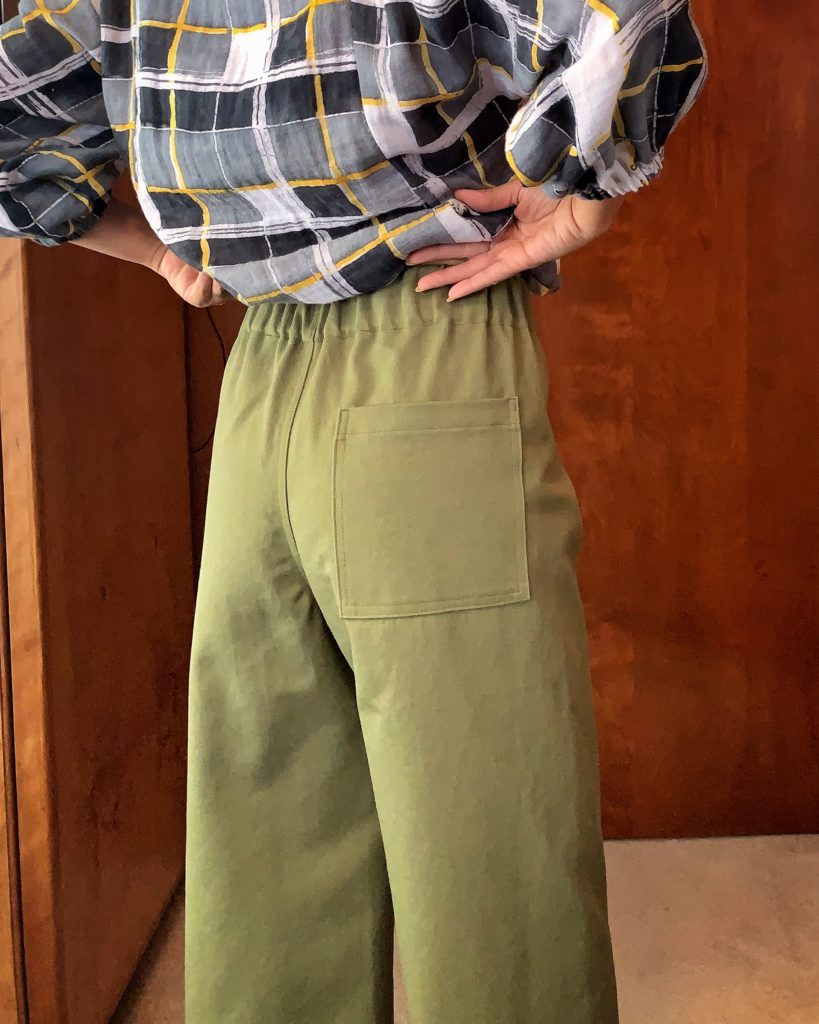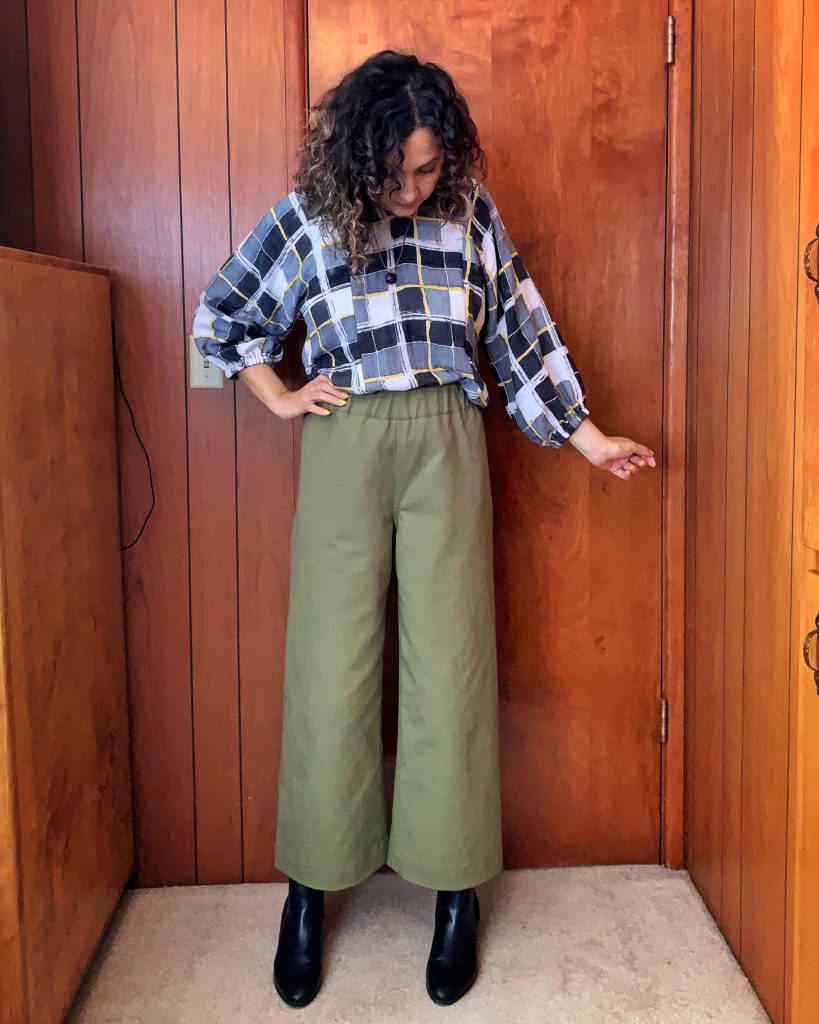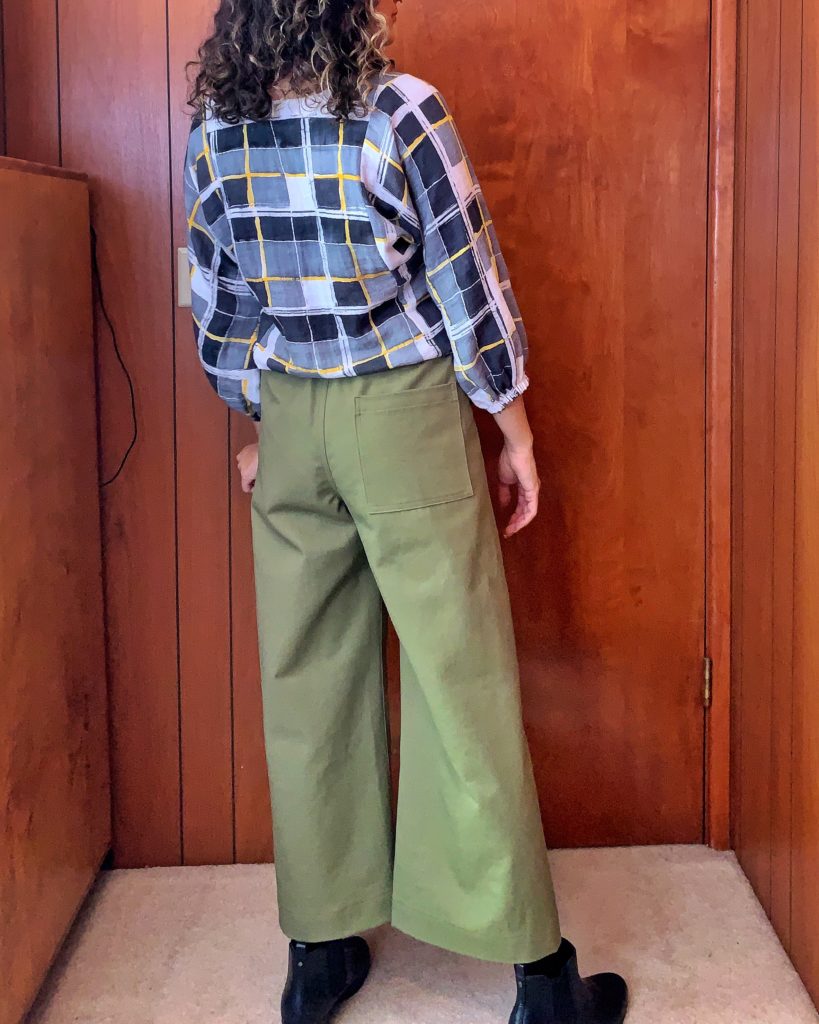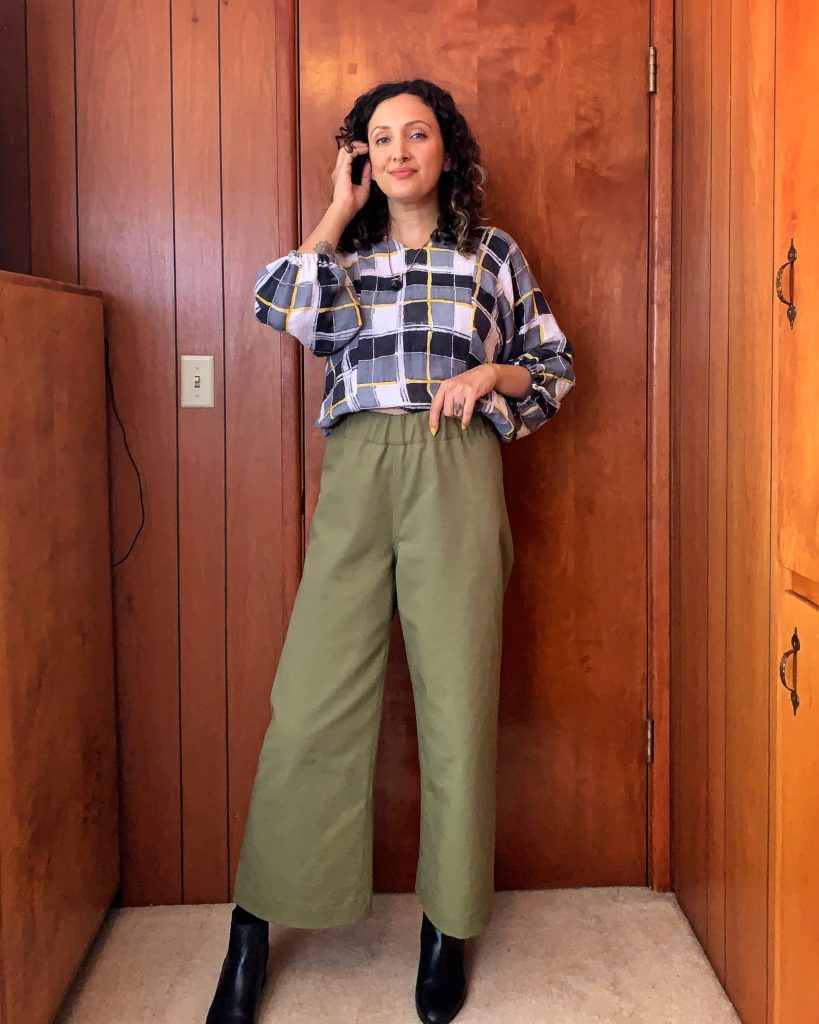 Finally Thoughts
I love the look and comfort of these new pants. You'd better believe I plan on making the two other versions included in this pattern, so I may be looking through more of Measure Fabric's beautiful Bull Denim options today! I'll be continuing my hunt for the perfect elastic as well. If there is a type you love, please let me know! Thanks for reading along. XX