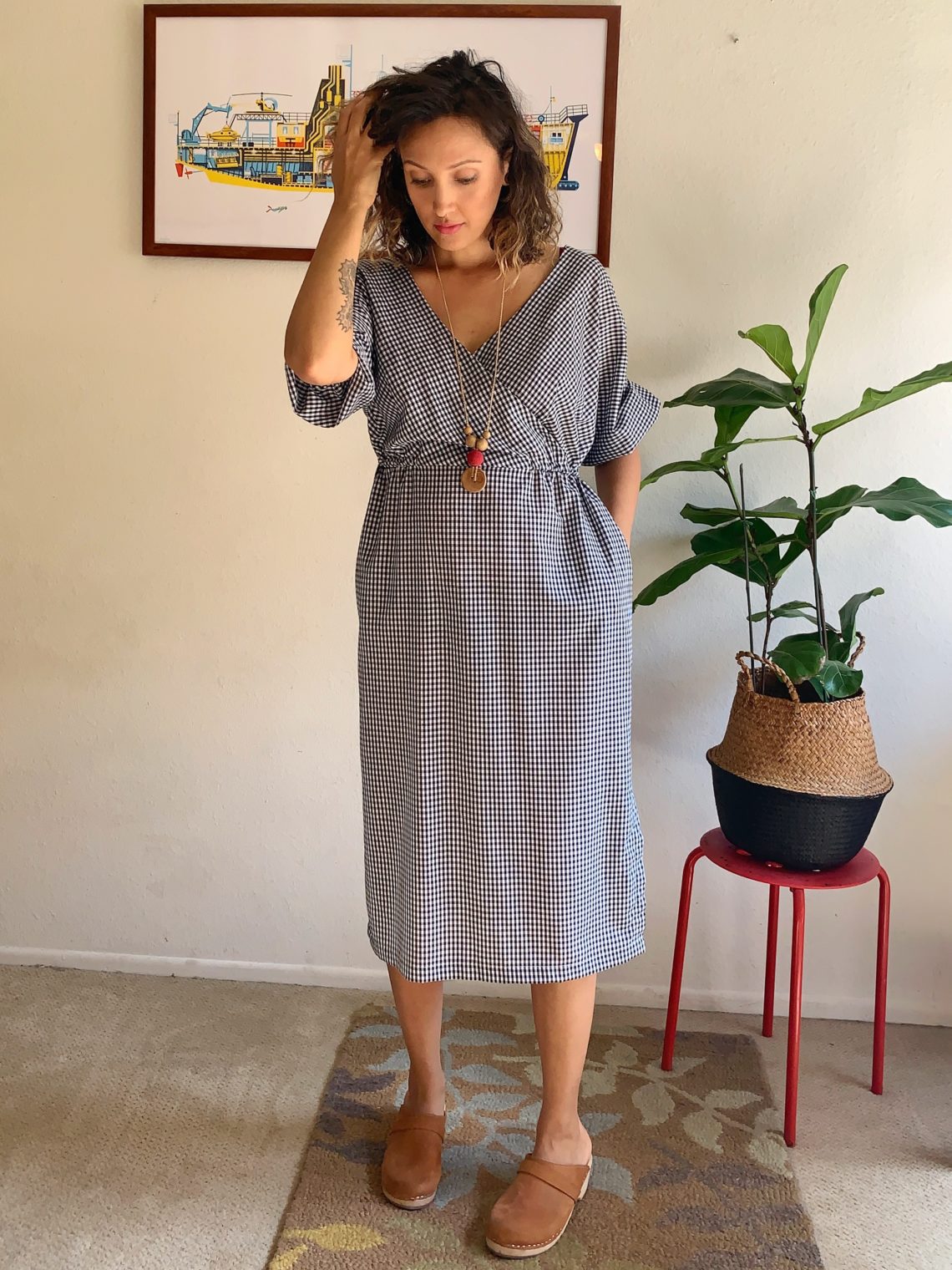 Russian Regina Dress Review
I am finally getting around to writing about a dress I made several weeks ago. The trickiest part in sewing the Regina Dress by Viki Sews is that the directions were completely in Russian! I didn't let that stop me, though. I hope to share some tips that could help you along if you plan on trying this pattern out yourself.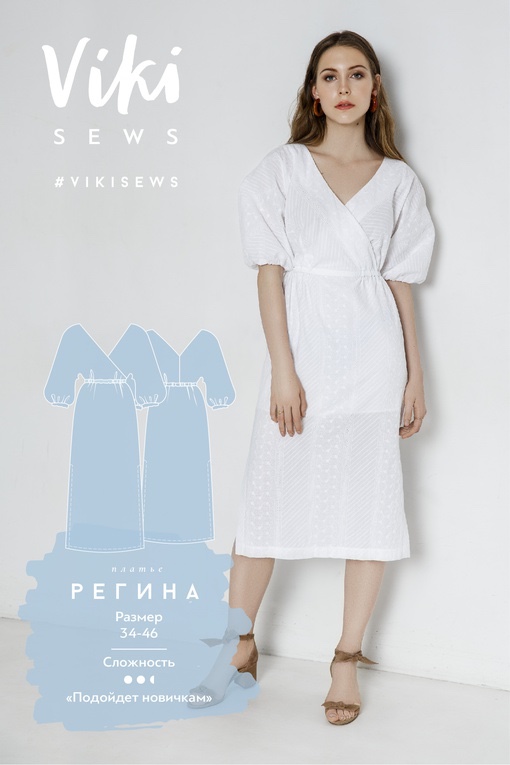 The Pattern
The Regina Dress (thank you google translate for the name!) is such a pretty design with faux wrap bodice and straight skirt with side vents. The sleeves and bodice are cut in one piece without shoulder seams or inset sleeves. The elbow length sleeves are full with narrow elastics at the openings, and there is elastic at the waist as well. A skirt lining is also included in the pattern. The dress is a true midi length and is super comfortable to wear.
The Viki Sews pdf patterns are priced pretty low for an indie pattern. Keep in mind that you will actually be purchasing the pattern only in your size, and this includes your height as well. It is very cool to have a pattern so specific to your size, but that also means there isn't really an option for grading. I wasn't too worried about this since I knew that the simplicity of the Regina Dress pattern would make it fairly easy to fit if I encountered any problems.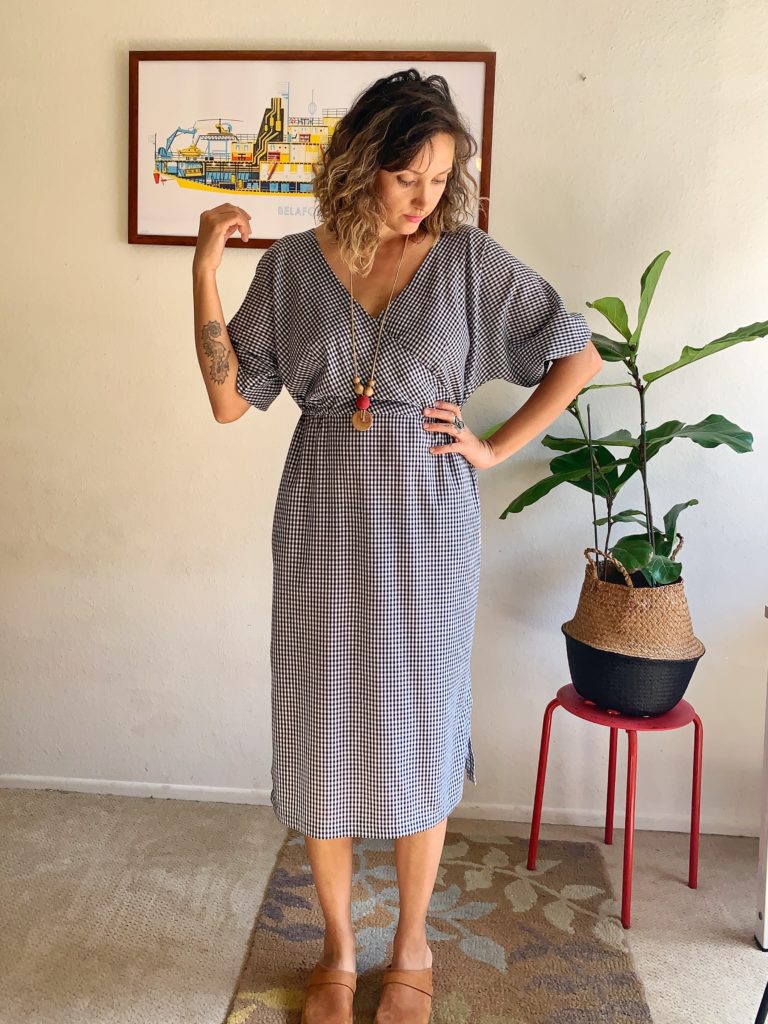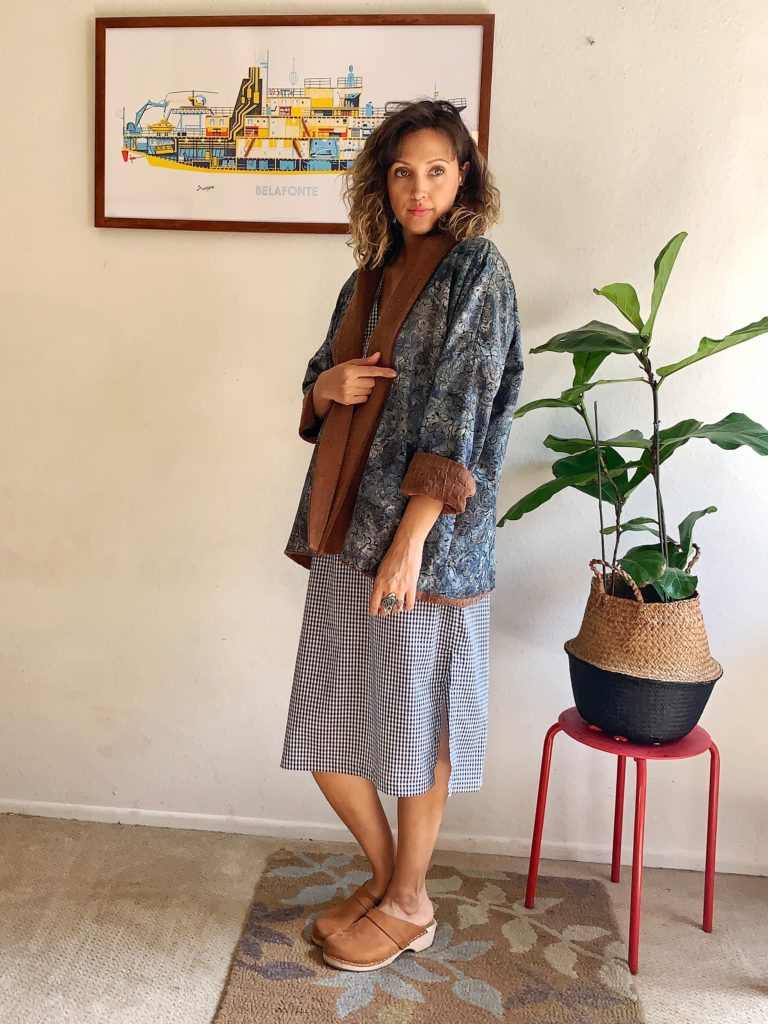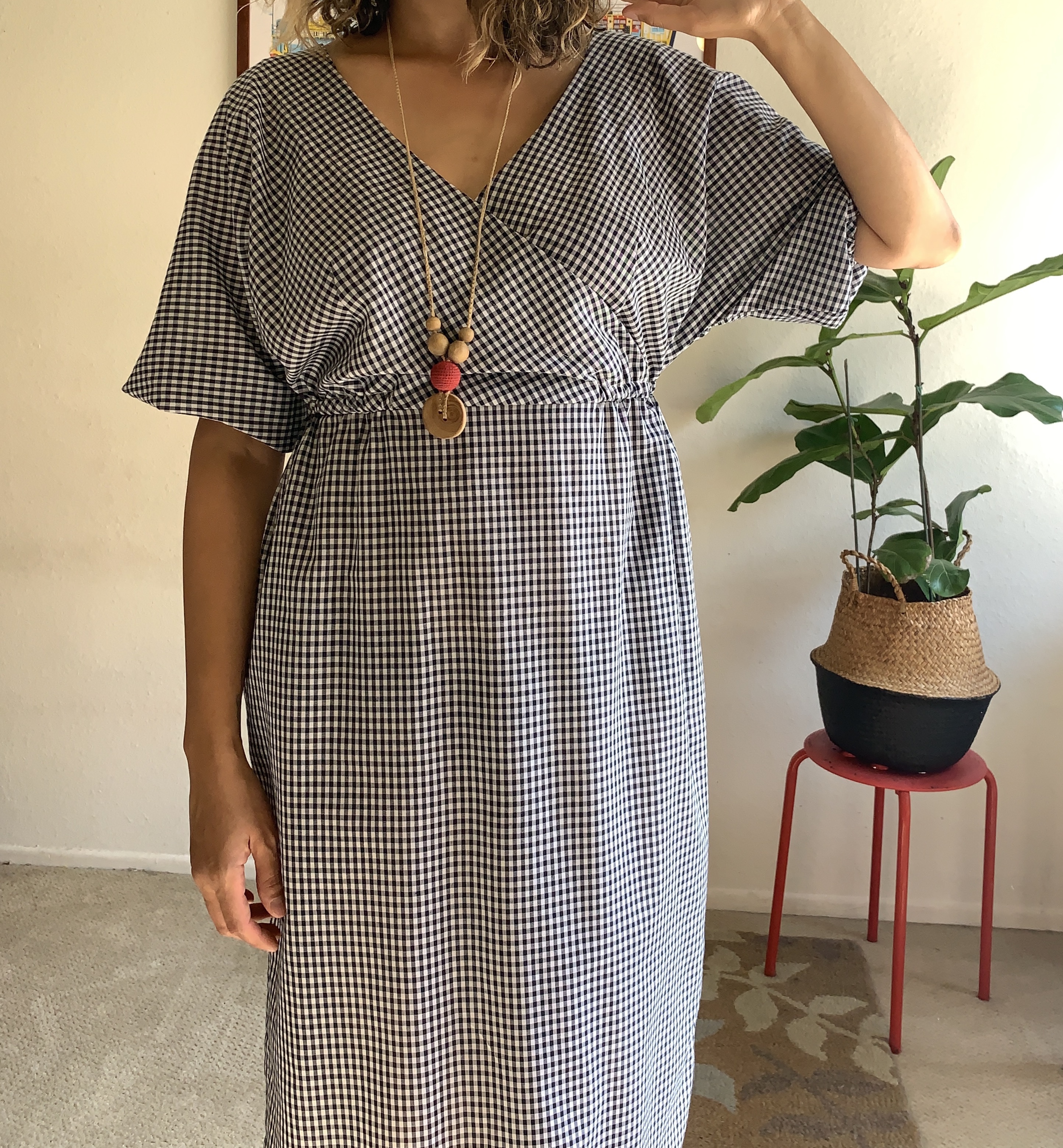 The Fabric
Another exciting thing about the Regina Dress is that it is sewn up in some gingham I found in a thrift store in Ventura, Ca. I made a vow to myself that for sustainability reasons I really want to start making a point to search for used fabrics more often. This fabric made such a pretty dress. I'll be honest, a single washing didn't quite rid this fabric of its odd (cigarette smoke, maybe?) smell but it's definitely better. I may try a vinegar soak in the future.
The Pattern Instructions
So, yes, this pattern is only in Russian! Something that is super important to note here is that every pattern piece includes all of the seam allowance guides. Therefore, I did not have to rely on the pattern instructions for these details. I love that Viki Sews includes this. Upon looking at the printed pattern I could basically see how the Regina dress is put together.
Another point to mention is that the photos included in the instructions are definitely good enough to get by. The sample dress in the photos is white which didn't help for making details as clear as another color would have, but I had no issues with sewing this dress.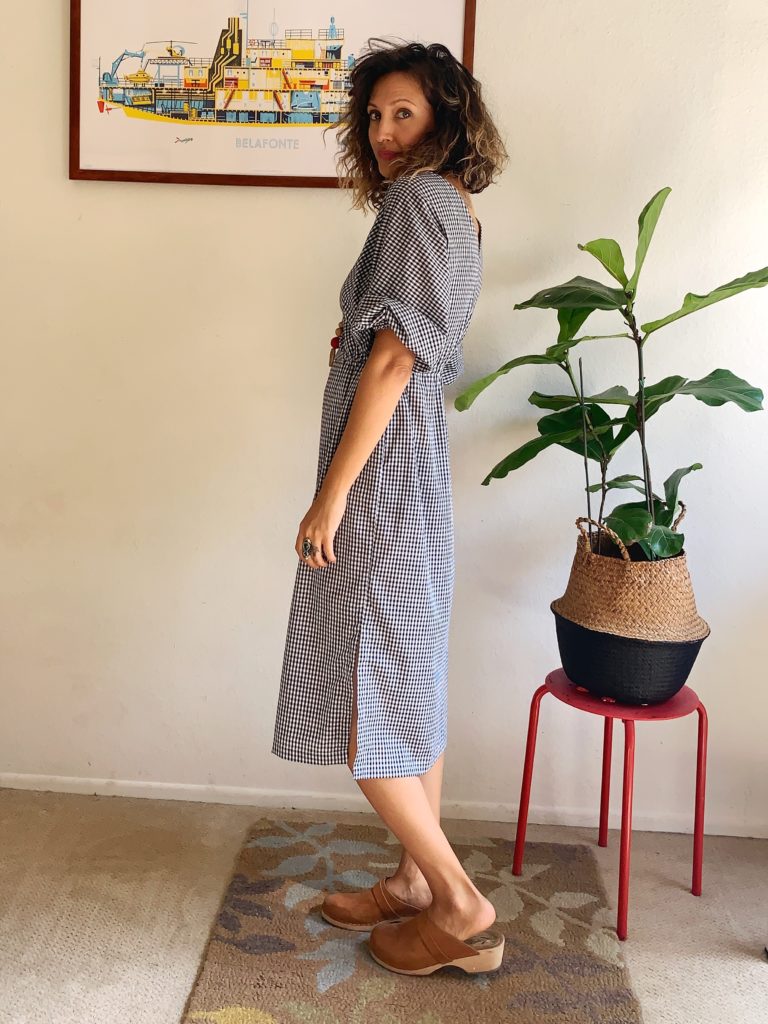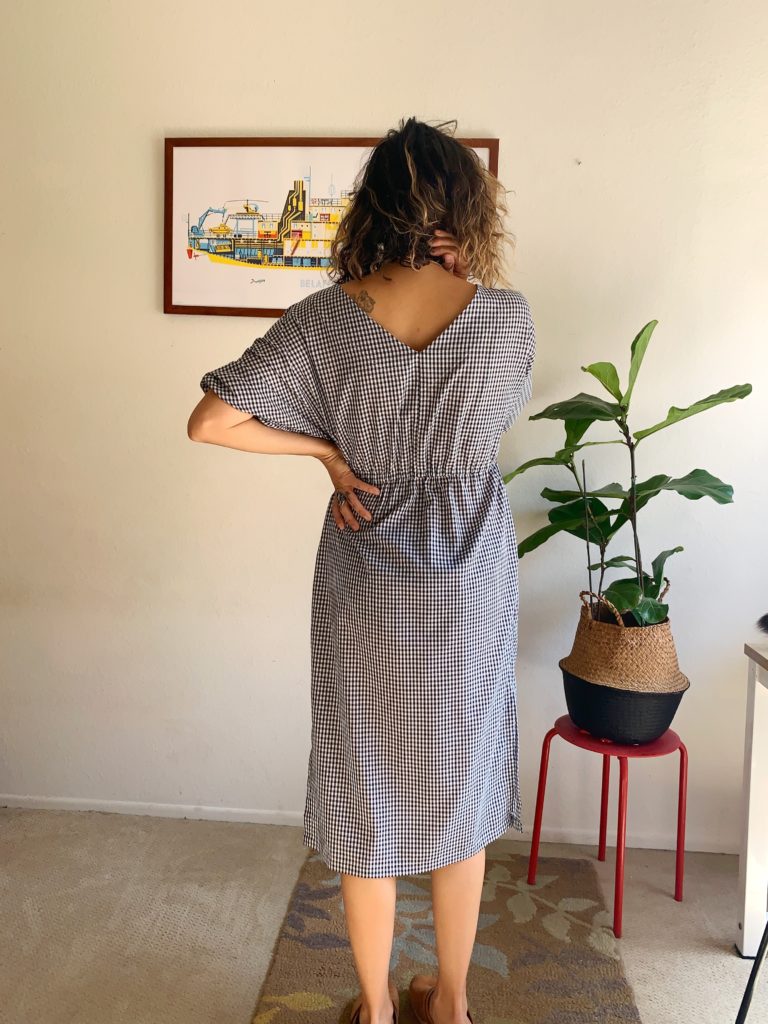 Supplies
By translating the description of the Regina Dress on the website I could see that 1/4″ elastic was required. Also, I could see that the pattern instructions suggest to use a thin strip kof interfacing along the edge of the neckline facings, but I chose to apply fusible knit interfacing, my favorite interfacing for lightweight fabrics, to the whole facing pieces instead. This suggestion may be mostly due to the fact that the dress in their sample is made in a cotton eyelet, so I was taking my fabric choice into account when making that decision as mine may have needed more structure in that area.
Construction
The Regina was a very simple sew with only a couple of darts, no inset sleeves, and on my version, no skirt lining. My fabric was opaque enough (I think) that I did not find it necessary to add a lining. The bodice is sewn together at the center back, and the bodice pieces are large without any shoulder seams. At this point the facings are attached and the bodice is crossed-over in front. There is a large seam allowance drafted into the waist seam so that when the bodice is sewn to the skirt the seam allowance will then function as the elastic casing. The side vents of the skirt are neatly finished, and I found it all very intuitive. The only other modification I made was to add inseam pockets.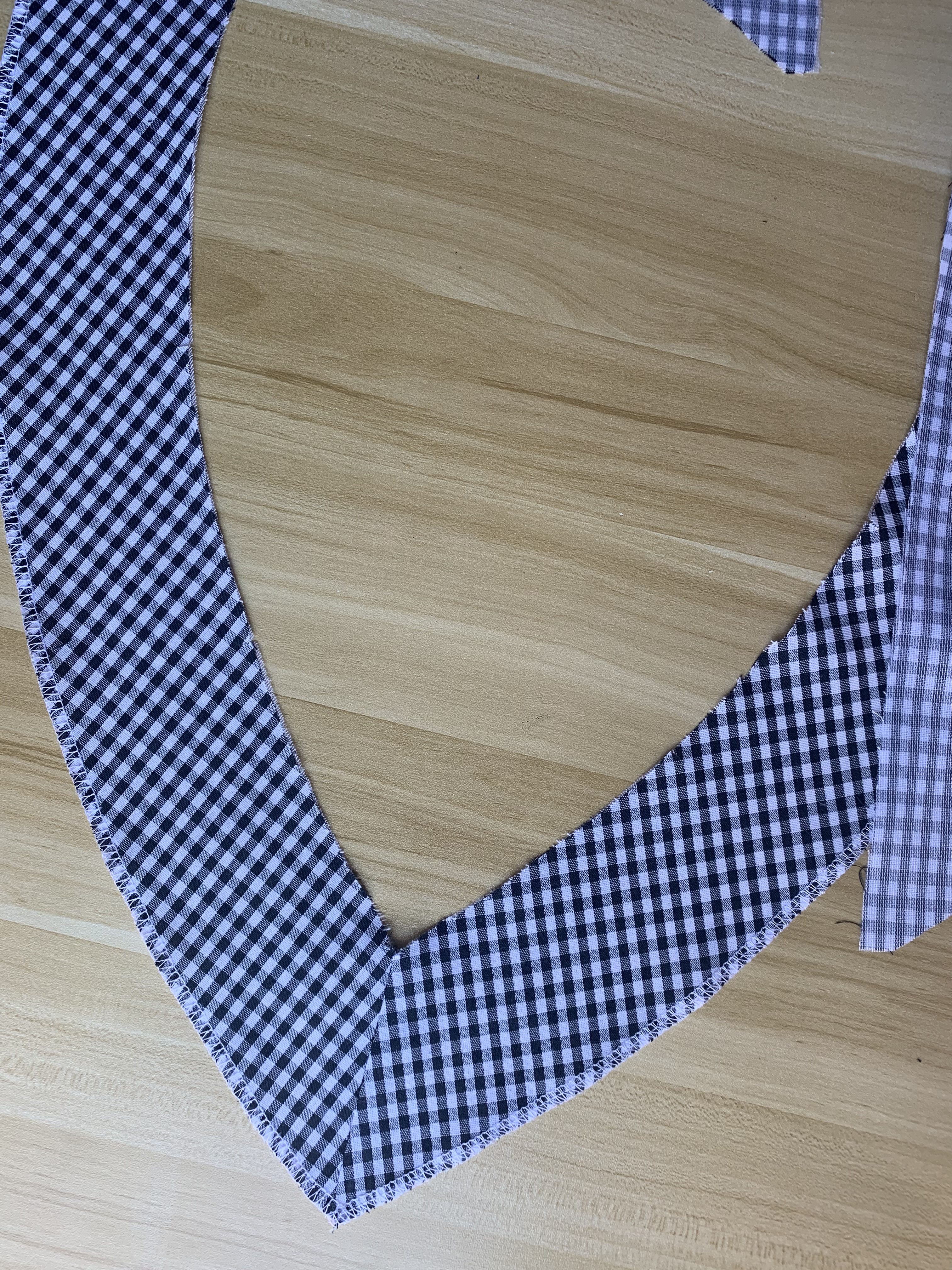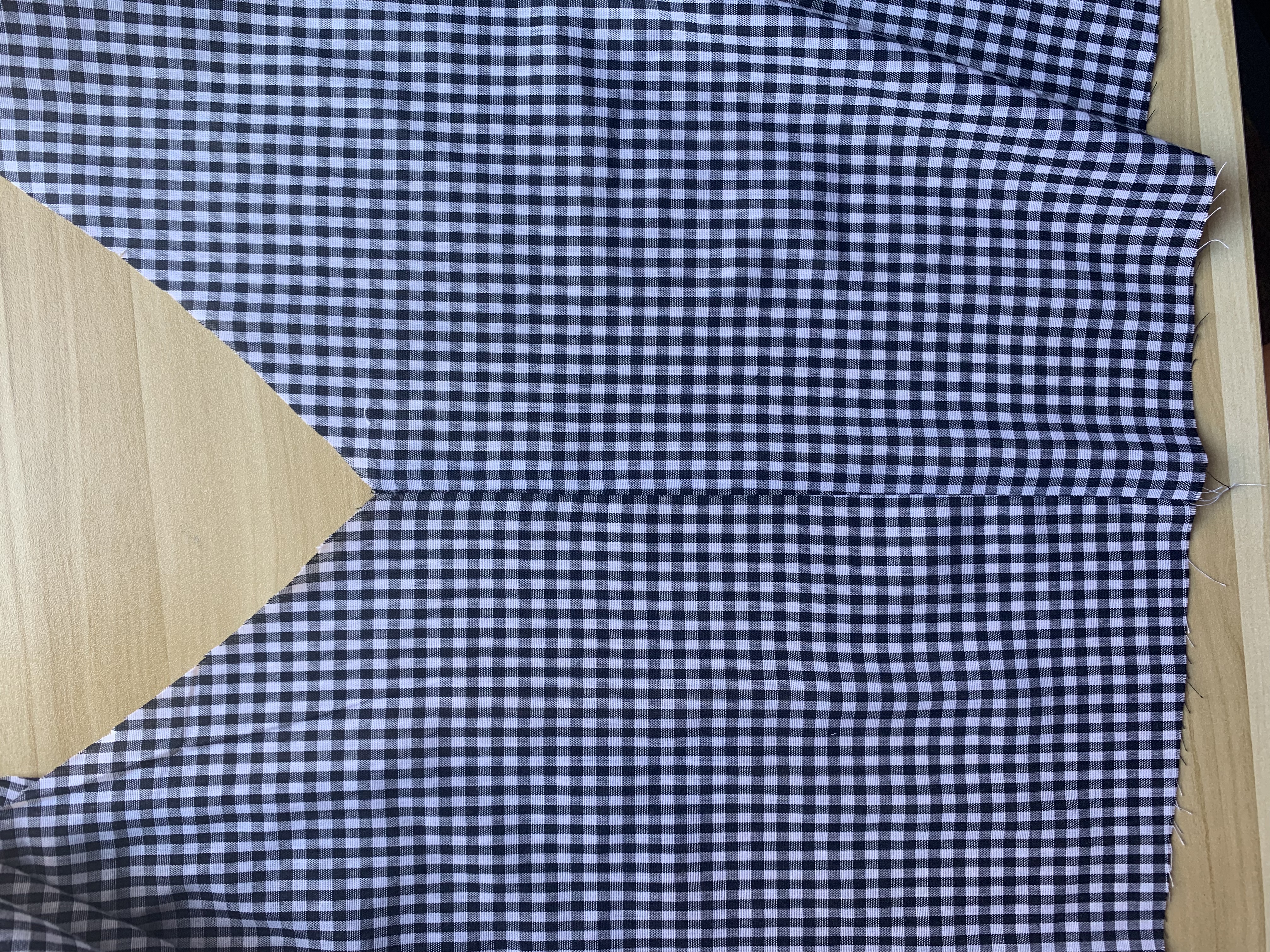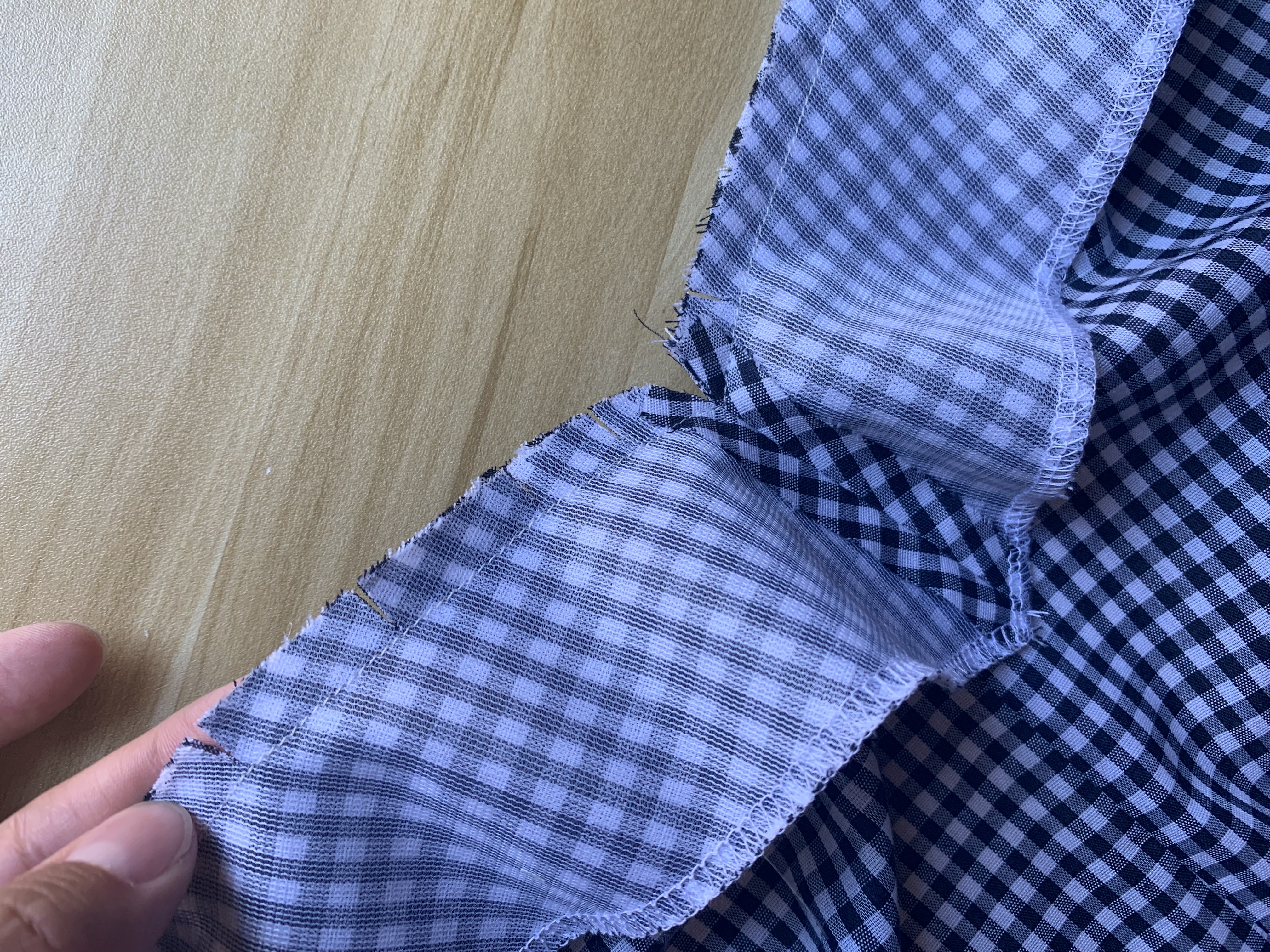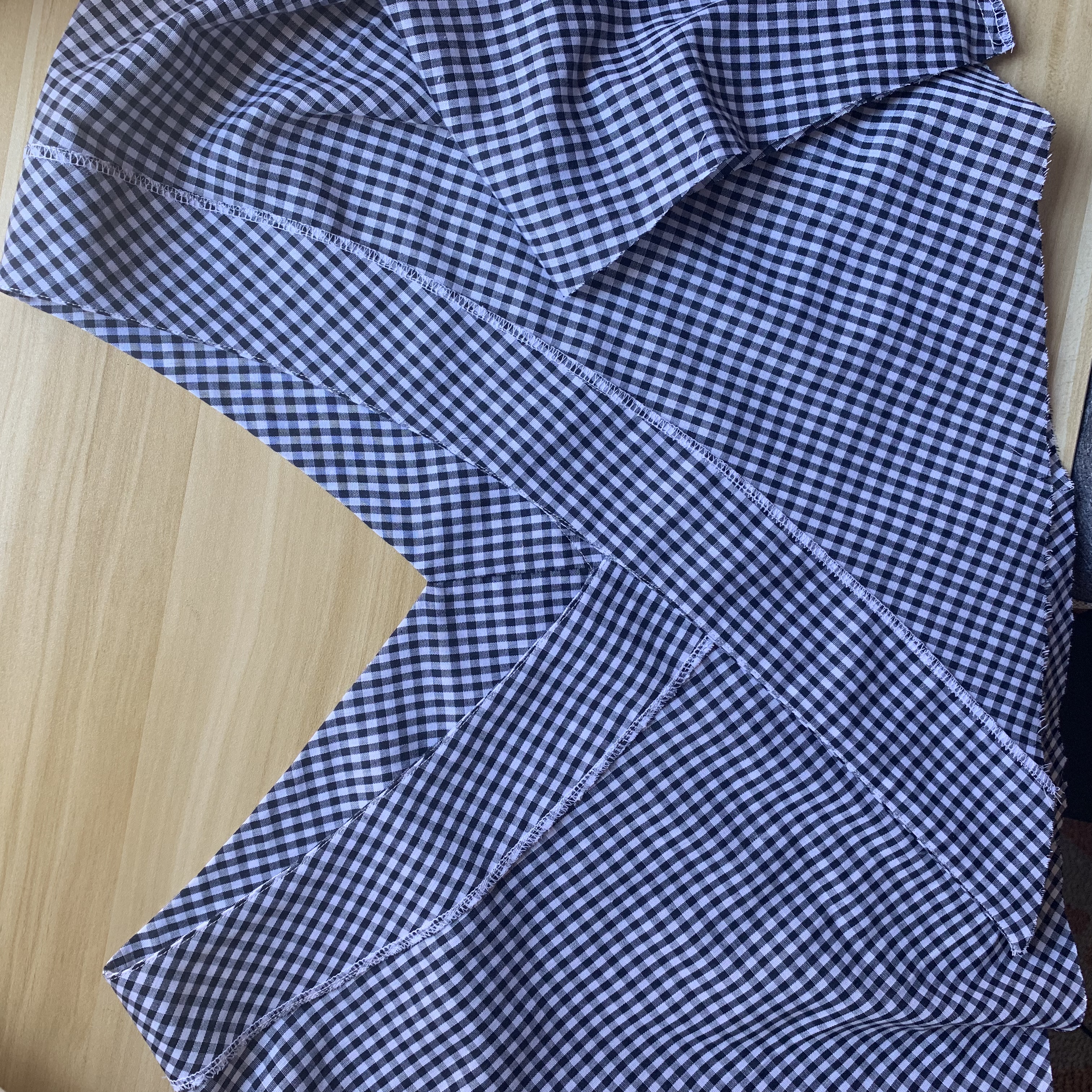 Final Thoughts
My version of the Regina dress turned out so comfortable and cute. I do really love the eyelet dress in Viki Sews' sample and would love one of those too. I'm so happy I took an chance on this pattern. The drafting is great and trying to decode this foreign language pattern was a fun challenge all on its own.