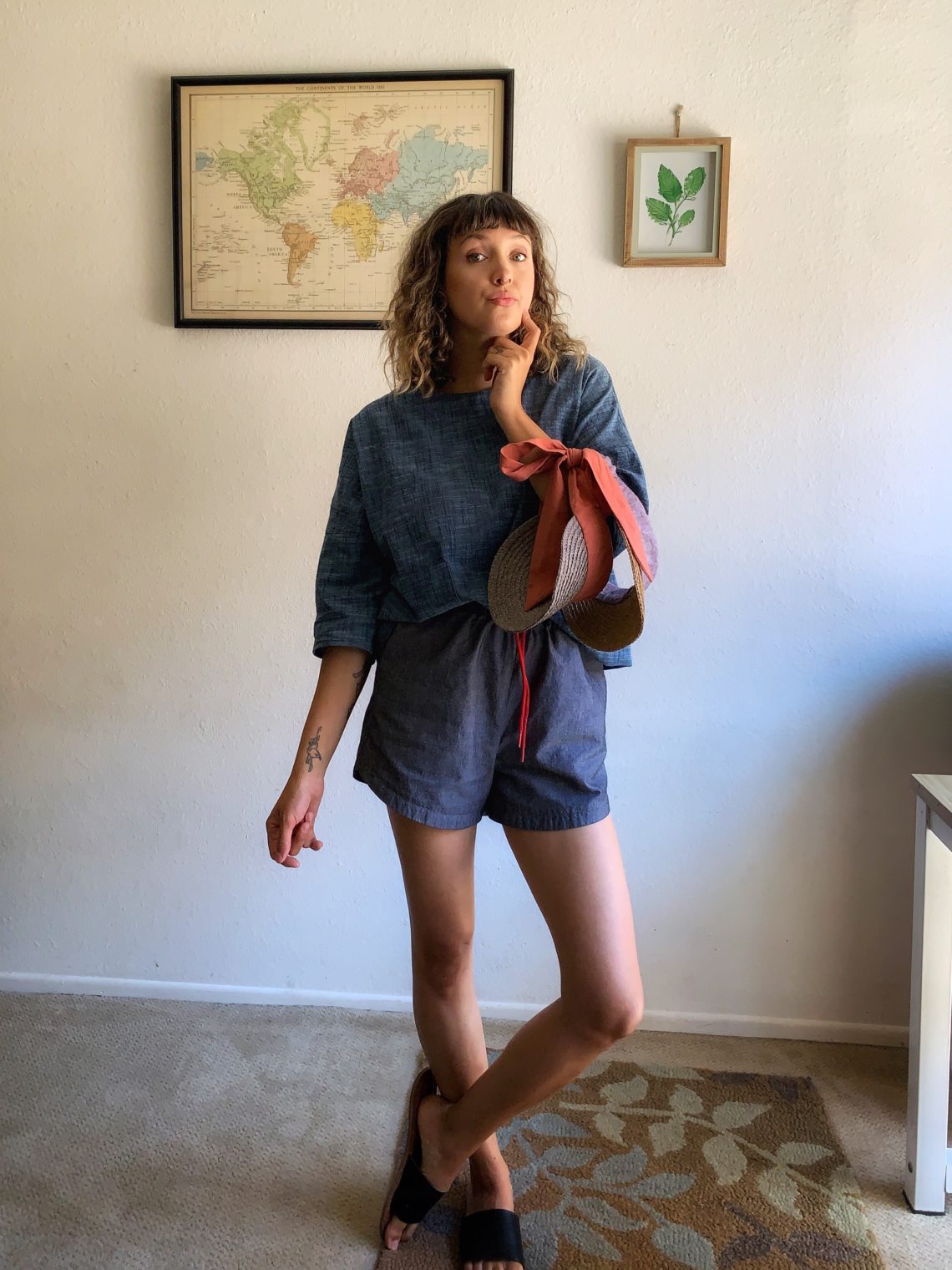 Lunar Visor, Wiksten Shift, and Peppermint Spring Shorts!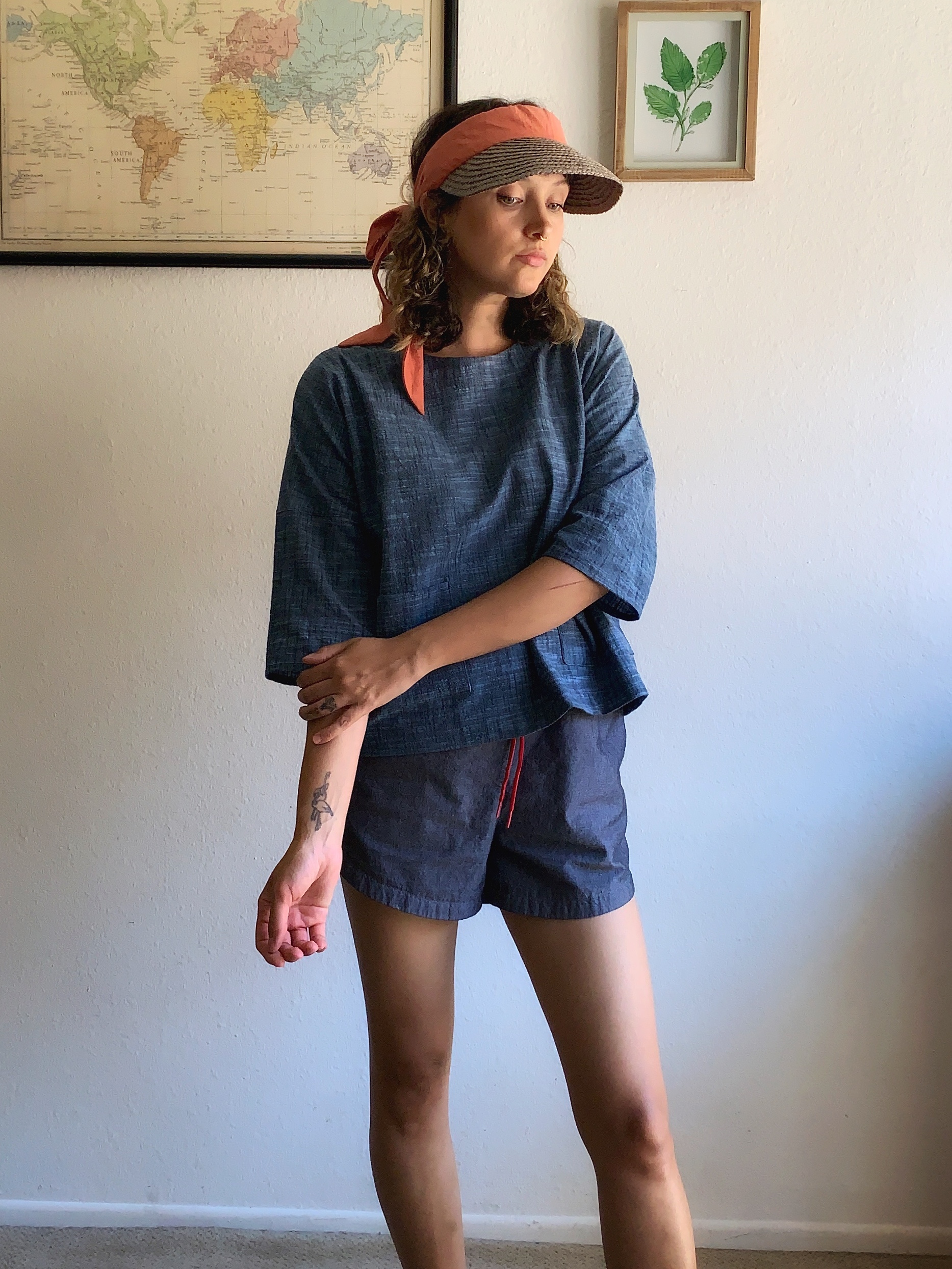 Wow, I'm packing all the me-mades in today. I'll be talking about three patterns, the Peppermint Spring Shorts, the top version of the Wiksten Shift pattern, and the newly released Lunar Visor which I had the opportunity to test. These were all incredibly simple makes and I'm happy to have them as versatile mix and match wardrobe pieces.
The Lunar Visor
Sarah of Sew By Night Studio asked me to test her new Lunar Visor Kit. This is an adorable kit that comes with everything you need to whip up a sweet little hat. The kits I received included thread, a hand sewing needle (which I used for the finishing step, fabric, snaps and elastic (for version 1 only), a raffia brim in your chosen color, and even a sweet lil' fabric label. I'm loving the use of very small amounts of linen on these. The Lunar Visor would make a great handmade gift. Plus, the produce bags they are packaged in are reusable!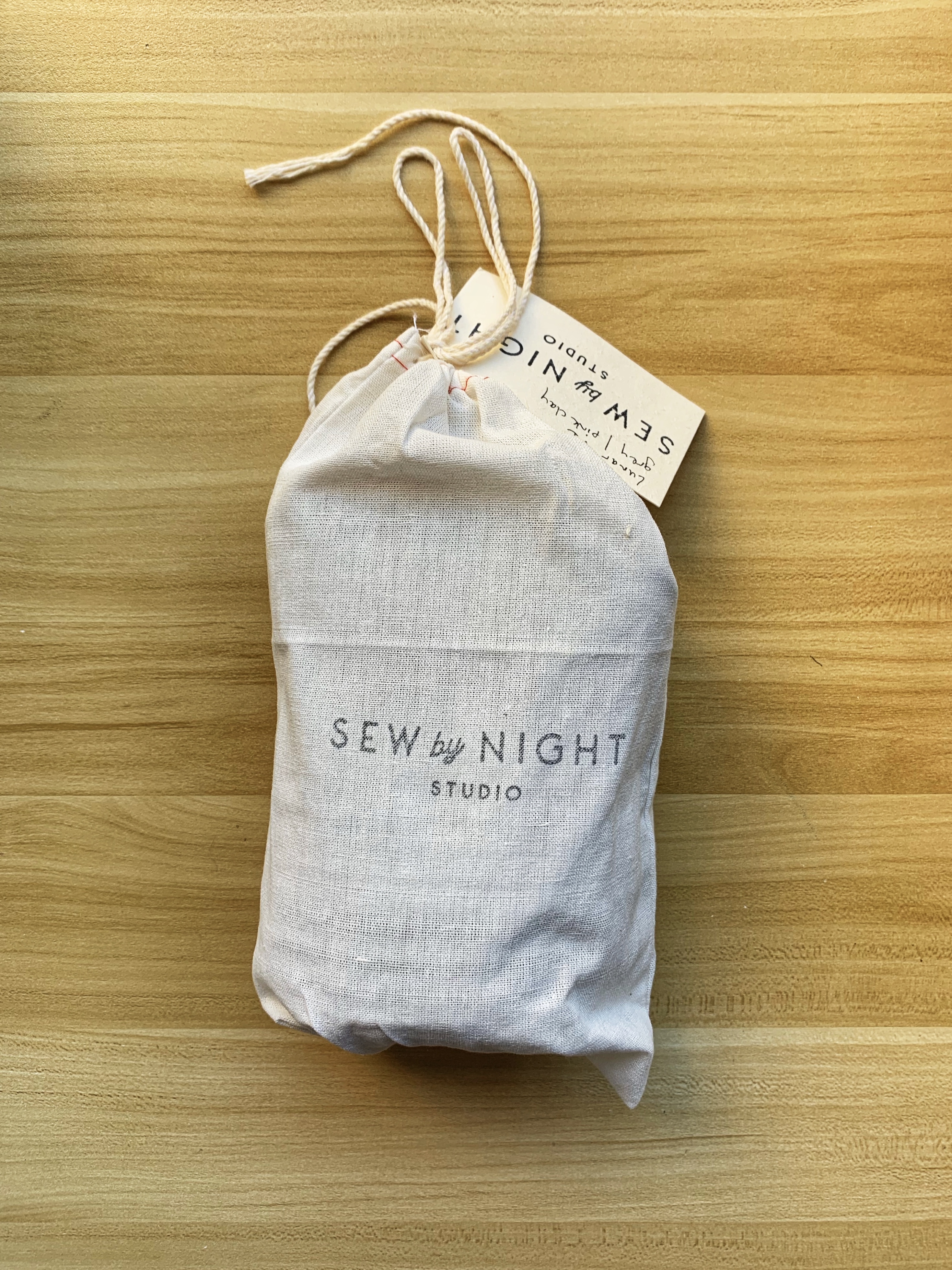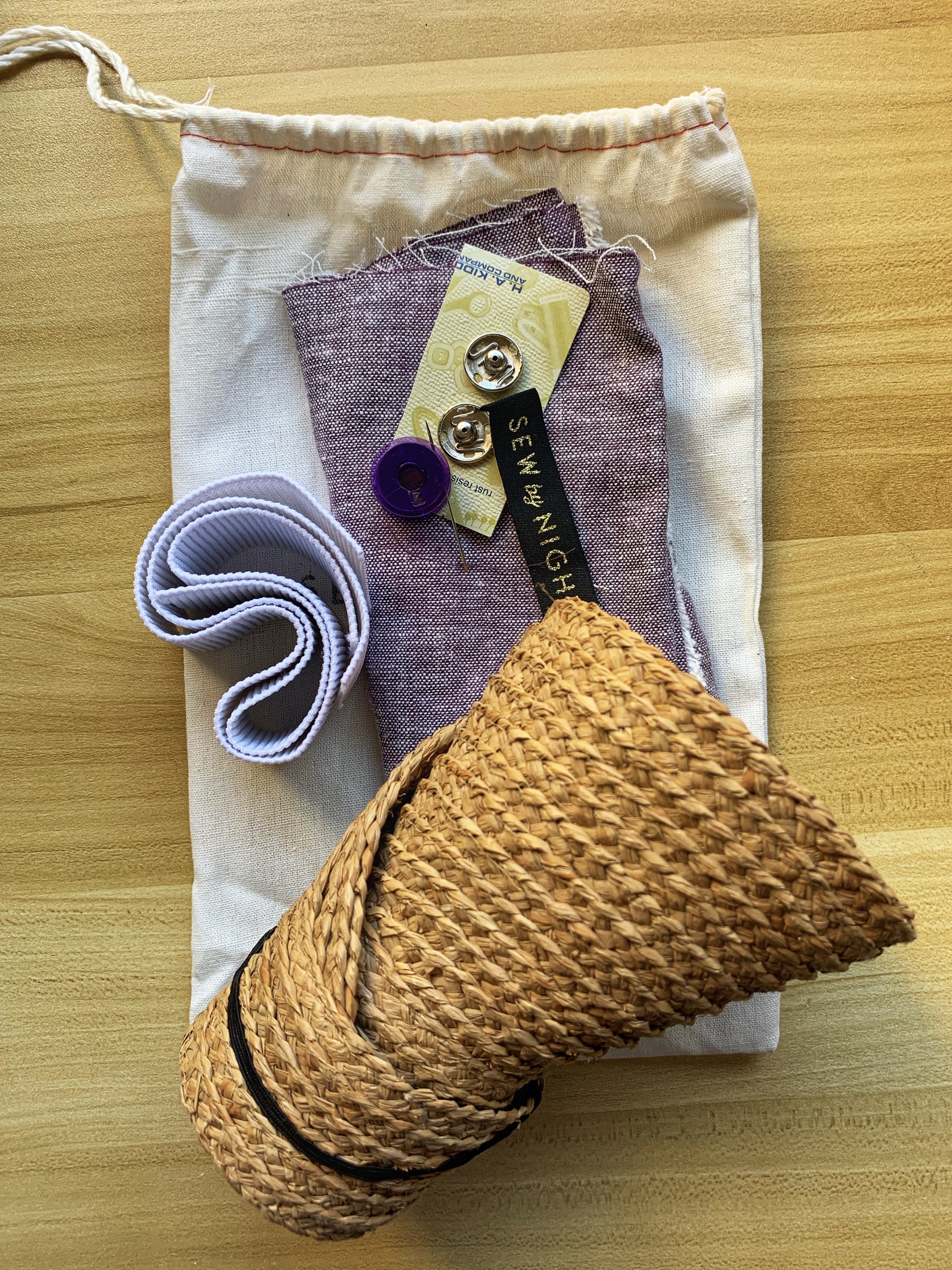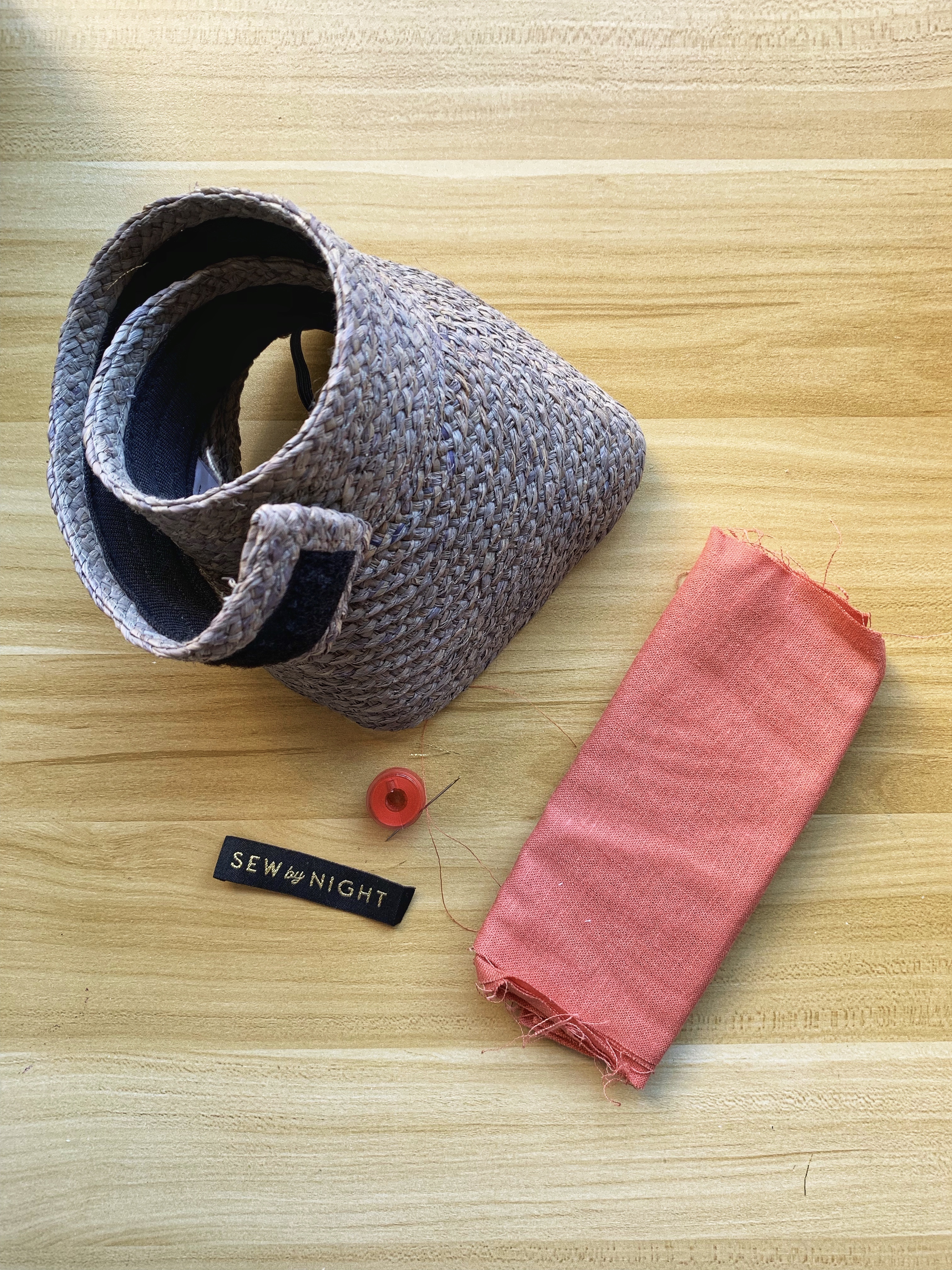 I made two out of the three versions of the Lunar Visor opting for Version 1 with elastic and snaps and a dark beige raffia visor, as well as Version 2 with long ties and a grey visor. For Version 2 I chose the size medium length hoping to get a nice big bow. They were quick projects and I find the finished product so sweet. My machine had no troubles sewing the raffia visor and I used some hand sewing to finish off the inside. I love how functional these visors are. The finished product is surprisingly sturdy and I can see these getting lots of use when on the go with the kids.
I must note that I lost half of the sew in snaps included in the kit Sarah sent. Oops! That was an easy fix. These heavy duty snaps were at my local Joann along with the corresponding setter and problem solved. They work great and give the visor a neat finish.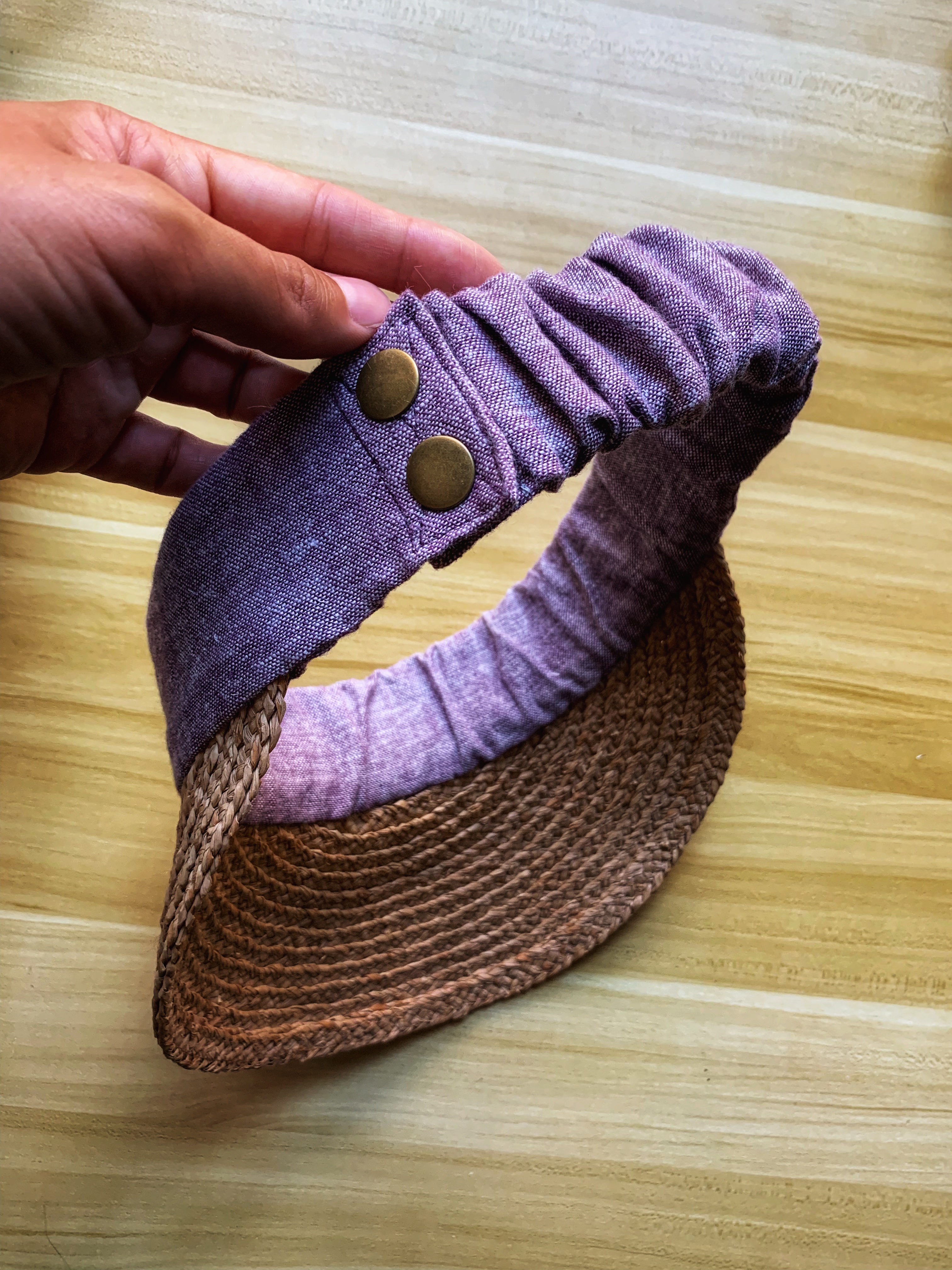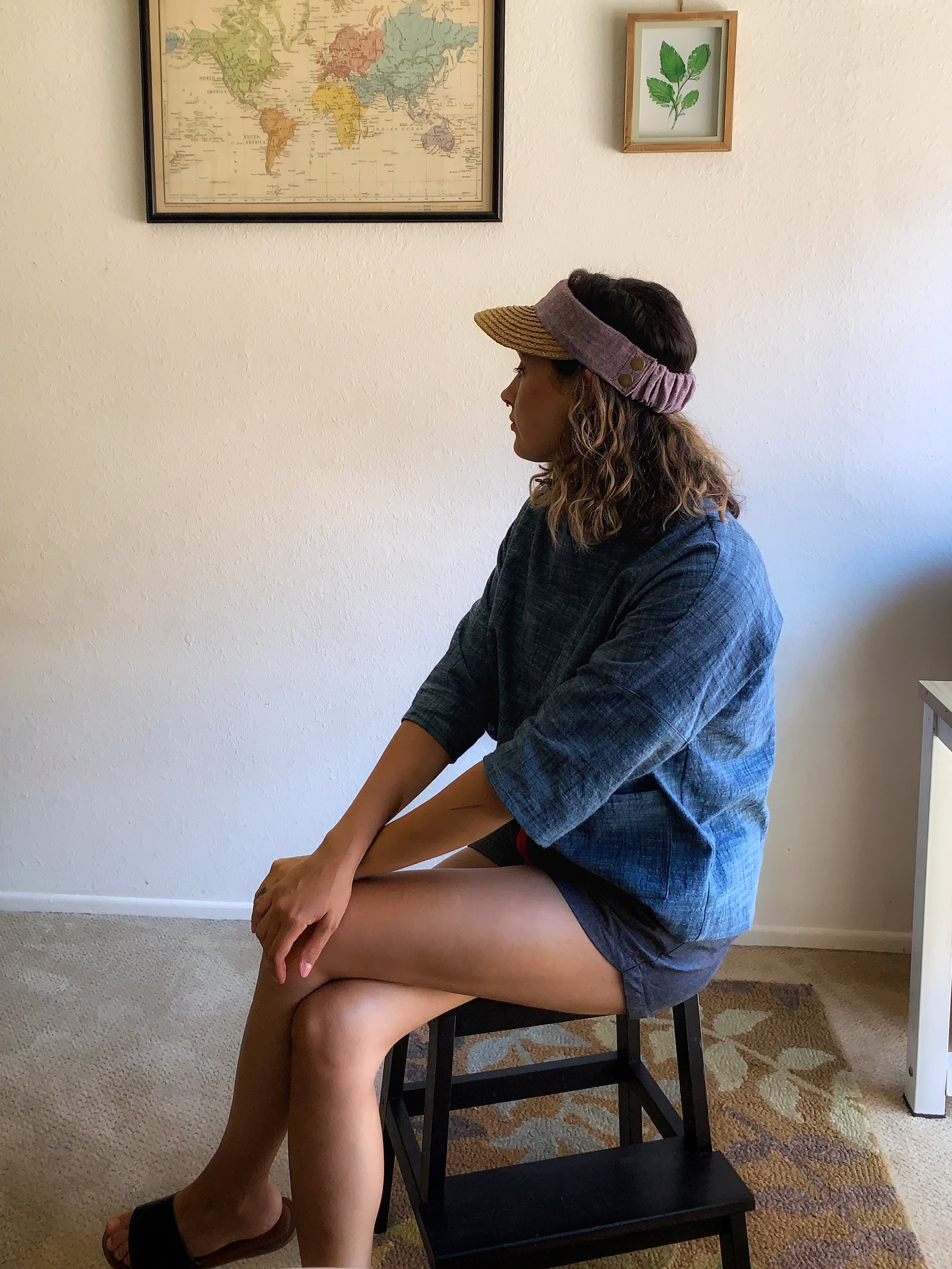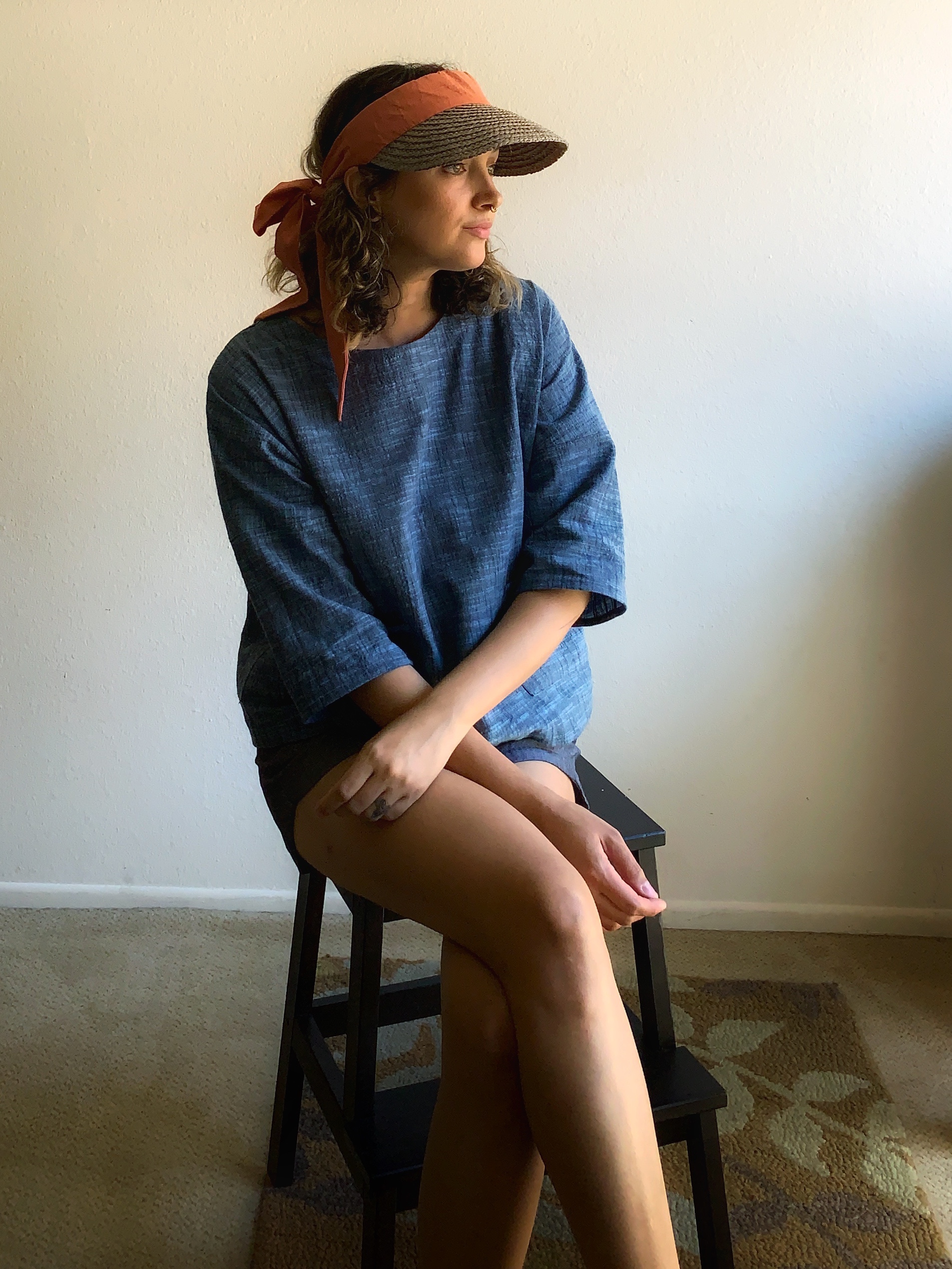 Wiksten Top
This is my second go at the Wiksten Shift pattern. I went with the 3/4 sleeve top this time in a yarn dyed cotton. I do like this top but I'm really just wanting another dress. I reach for my dress version a lot and I love its unique shape so much. Nevertheless, I'm glad to have this wearable separate in my closet.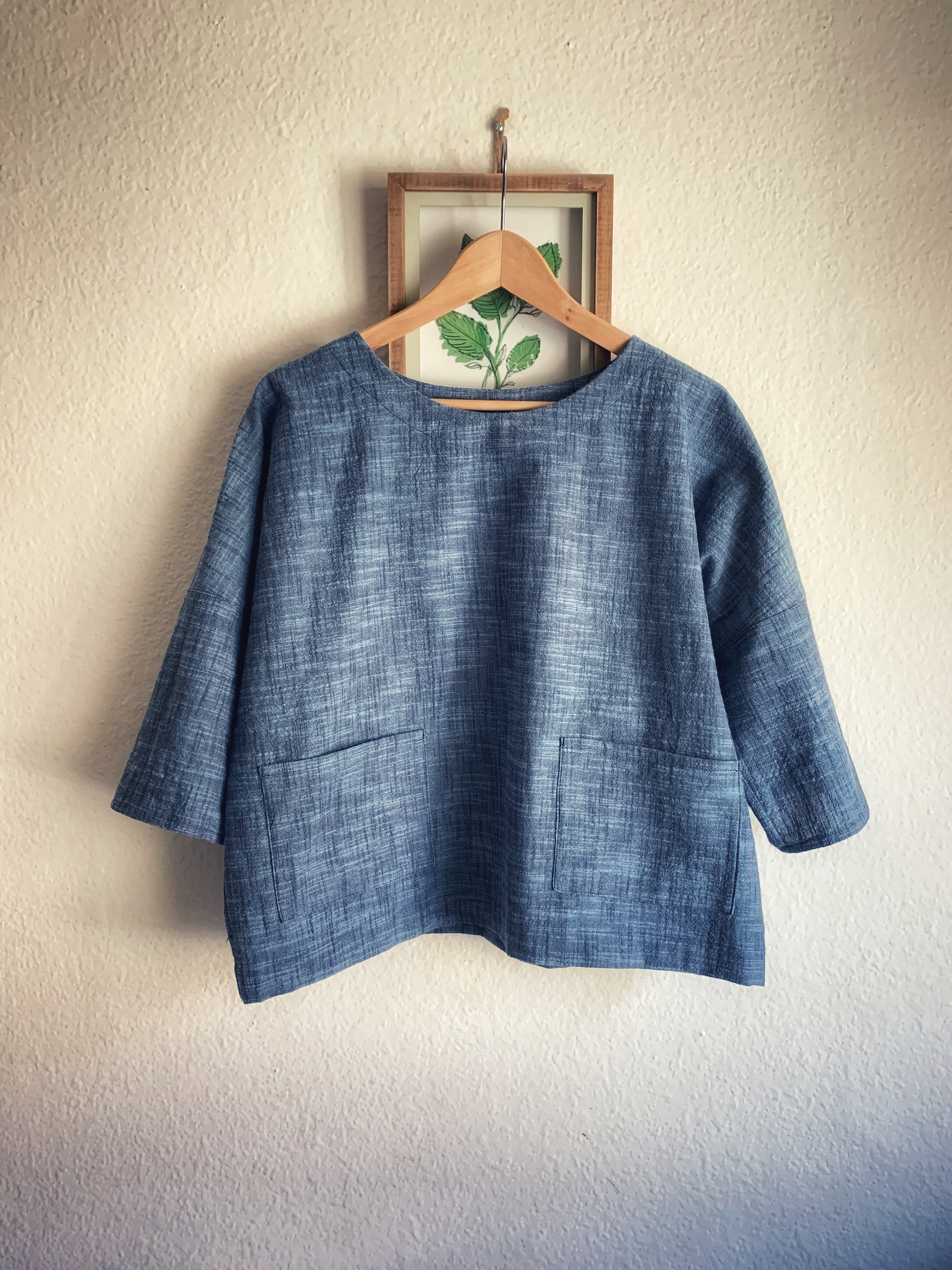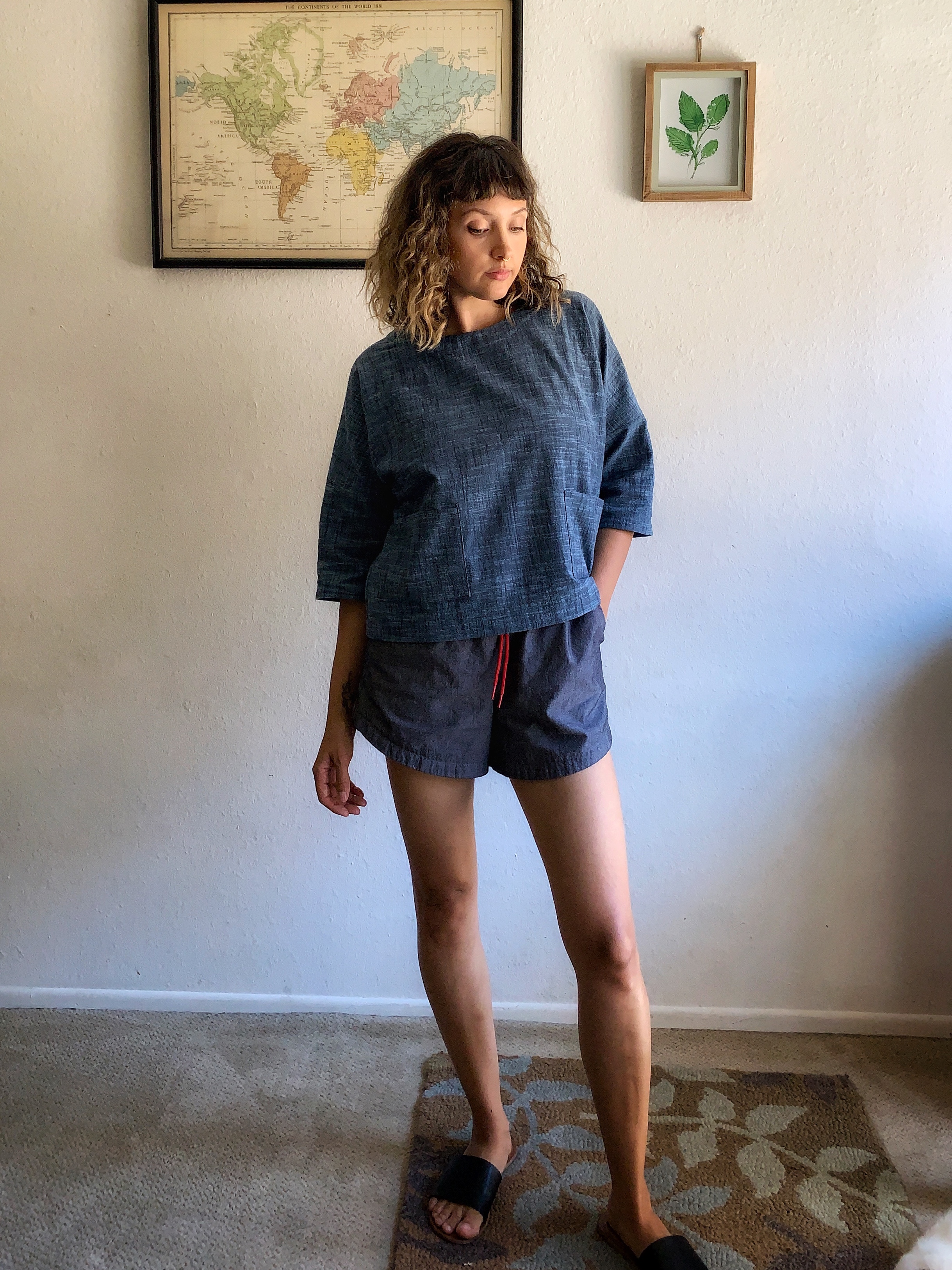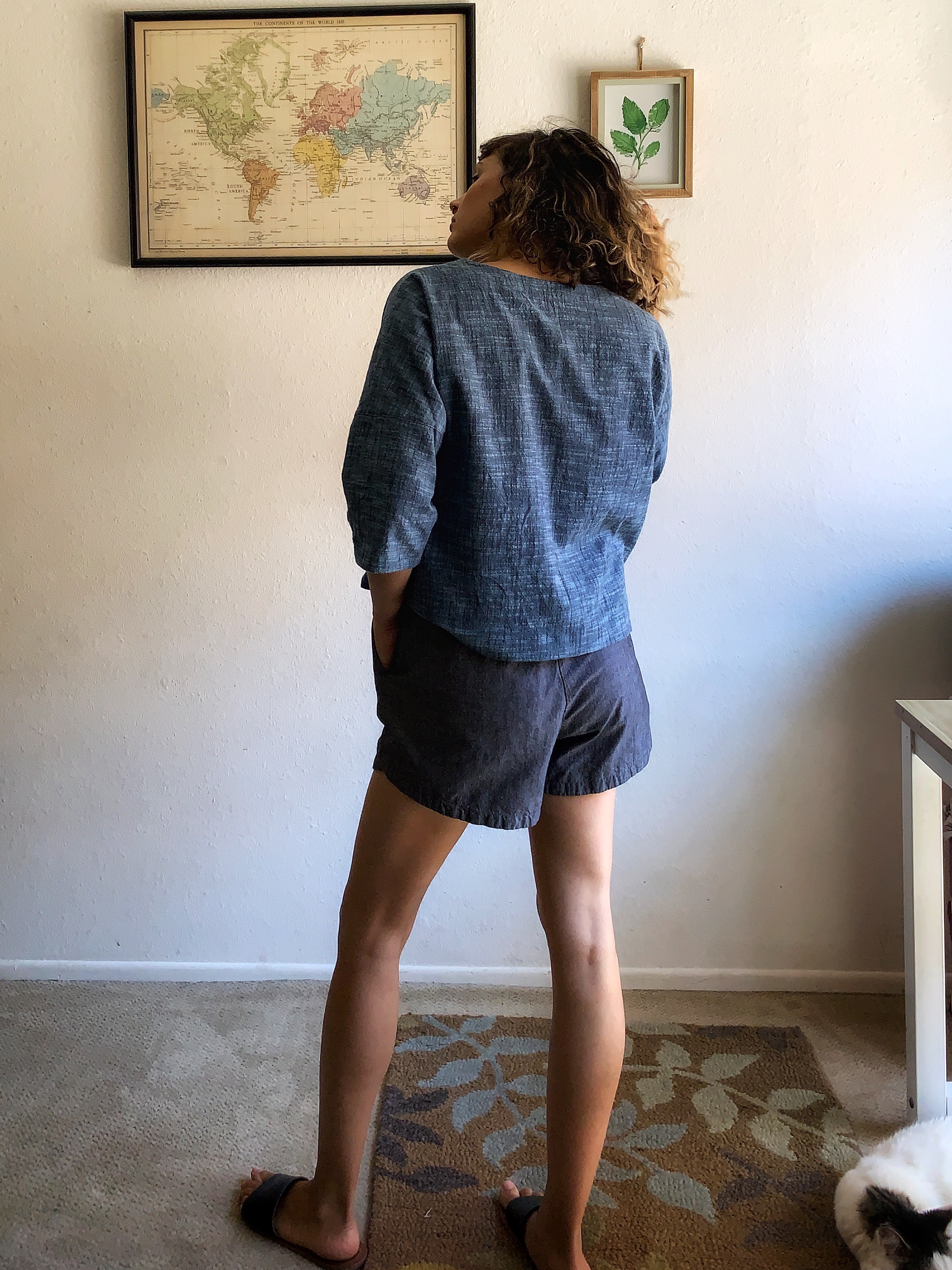 Peppermint Spring Shorts
The Peppermint Spring Shorts is a free pattern offered by Peppermint Magazine. They have a really cute shape at the hem but I knew going in that I wanted to forgo the paper bag waist this time. I decided to use 1″ elastic that I had on hand and adjusted the waistband piece to match. They are so comfortable! These are a great summer short and I would love a pair in linen. Maybe stripes next time!
Finch Fabrics gifted me a 1 yard piece of gorgeous chambray and I was luckily able to squeeze these shorts out of it. They have some great overstock fabrics at amazing prices, everything from knits or French terry's to denims. I highly recommend checking out their shop.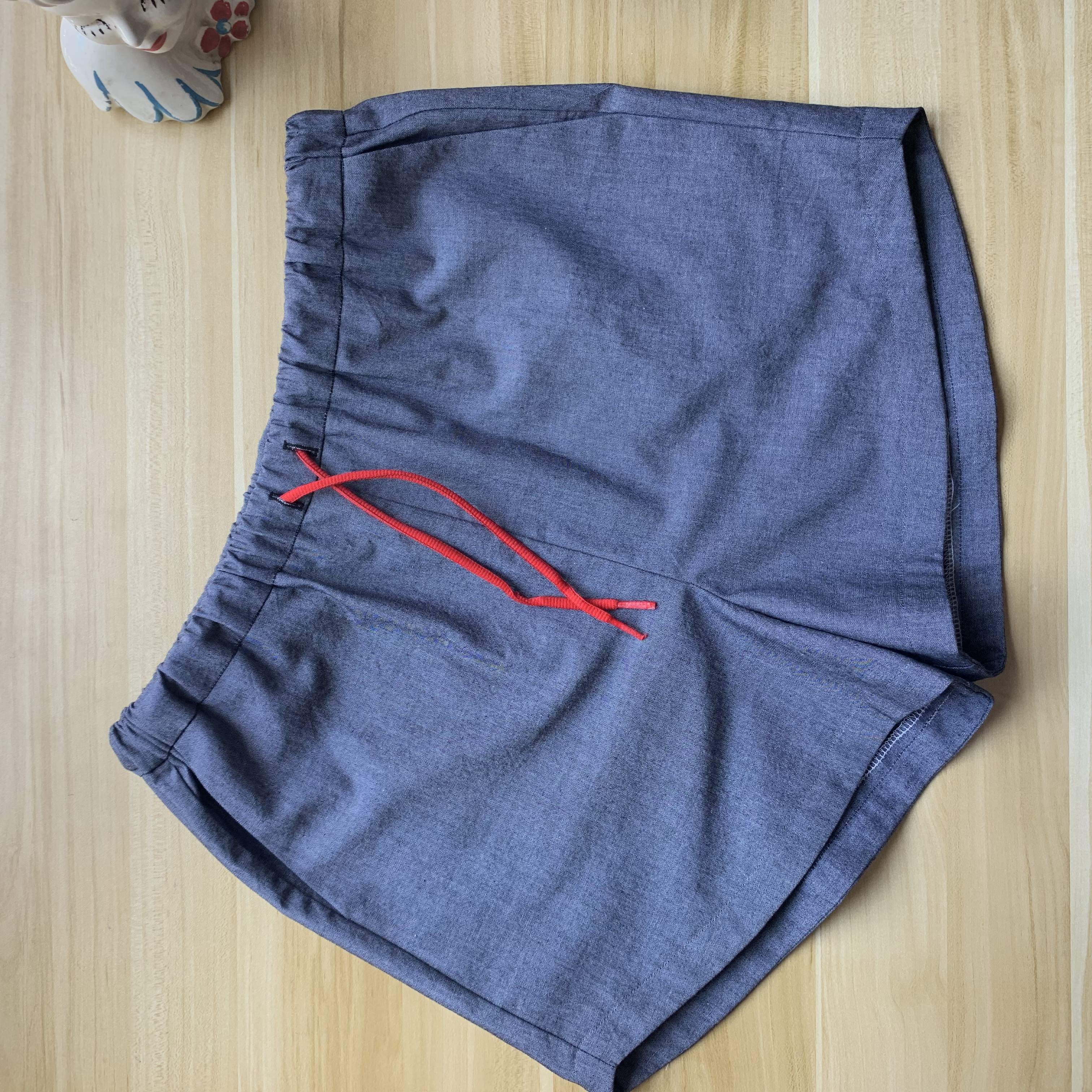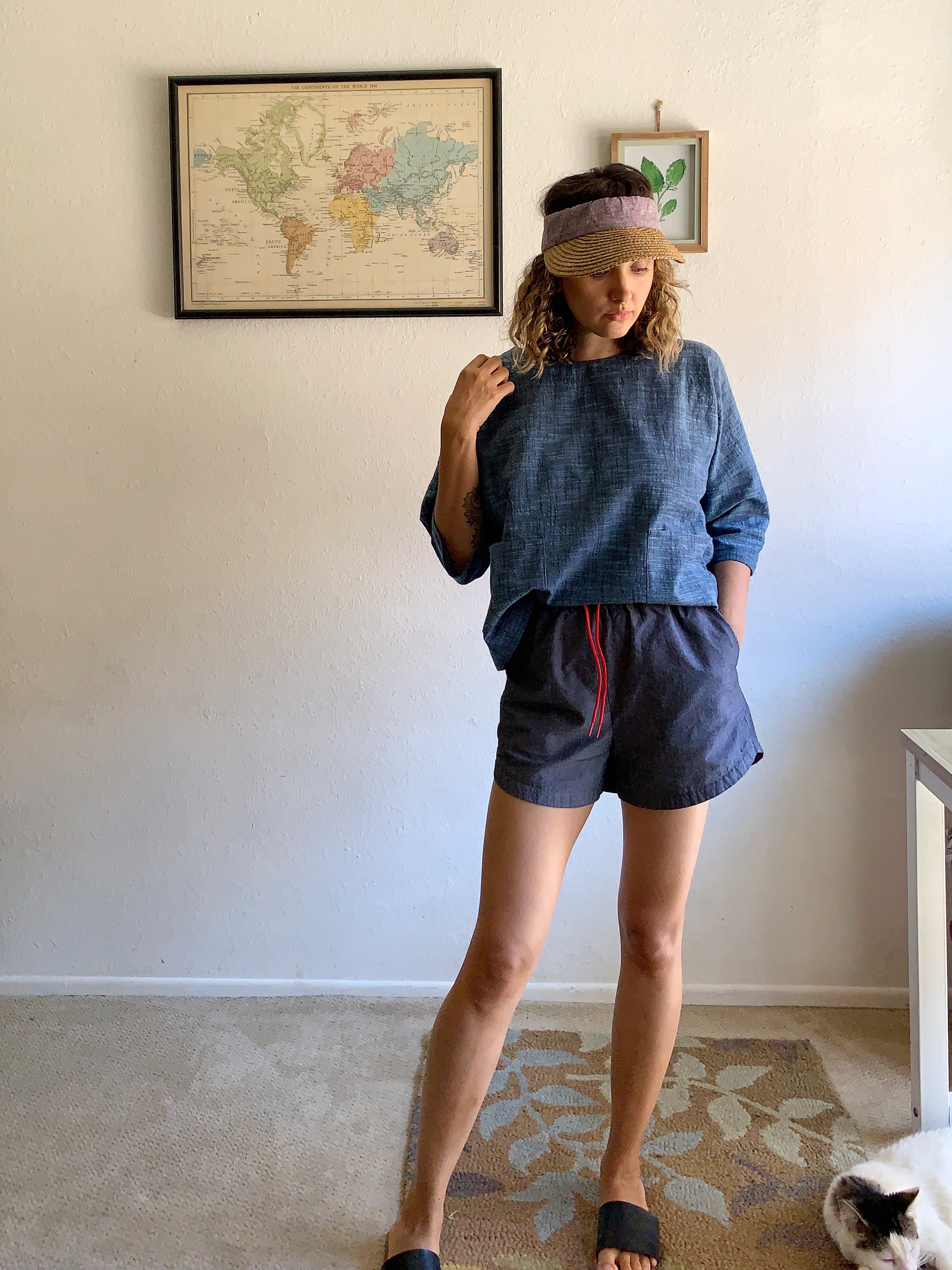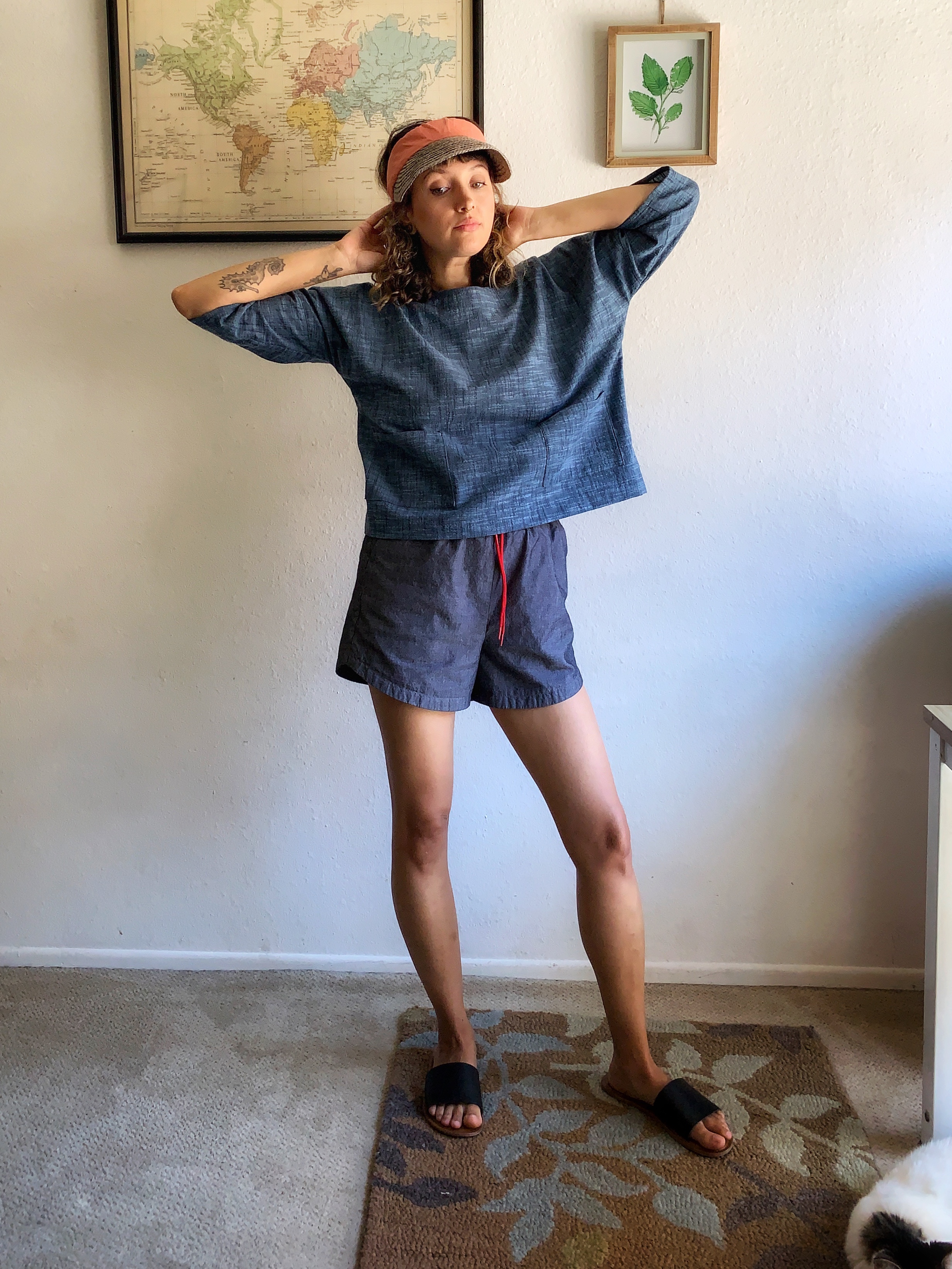 Final Thoughts
My sewing list keeps growing and growing. Varying responsibilities lately have kept me from maintaining my normal sewing practice (how is that not always! It's a miracle that I get any sewing done.) First and foremost I must make more summer dresses! I had better get to work before summer passes me by.
My natural aversion for planning follows me into sewing. In fact, I'm always playing catch up and never really planning for future seasons. Life of a busy mom I guess? Yet since I wear 99% me-made, it isn't a surprise that I never quite feel I have enough clothing to wear for any given season. It's interesting watching clothing age or wearing out well loved items. Considering I never shop fast fashion anymore, I think I'm doing alright. If you read this far, thanks for sticking with me! See you soon!