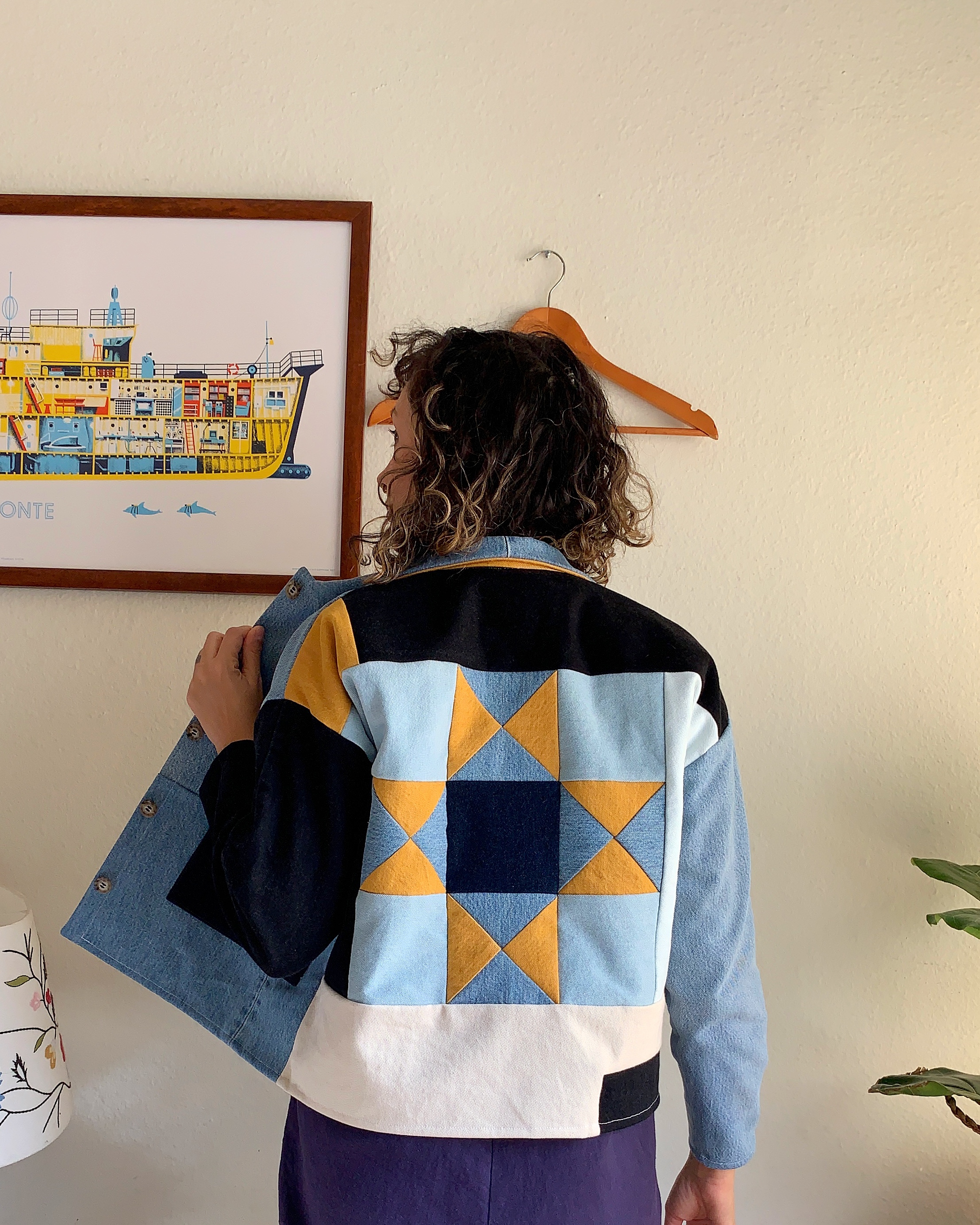 The Nénuphar – Lysimaque Sew Pattern Review
Today is all about my very fun Nénuphar jacket, in english the Water Lily, made completely of denim scraps and old jeans! Oh, to say that this was a fun project is an understatement. As a finished piece my patchwork Nénuphar is visually crazy, for lack of a better word, but I just cannot stop admiring the busy patterns and colors. I guarantee you sewists out there will love the process of sewing it up.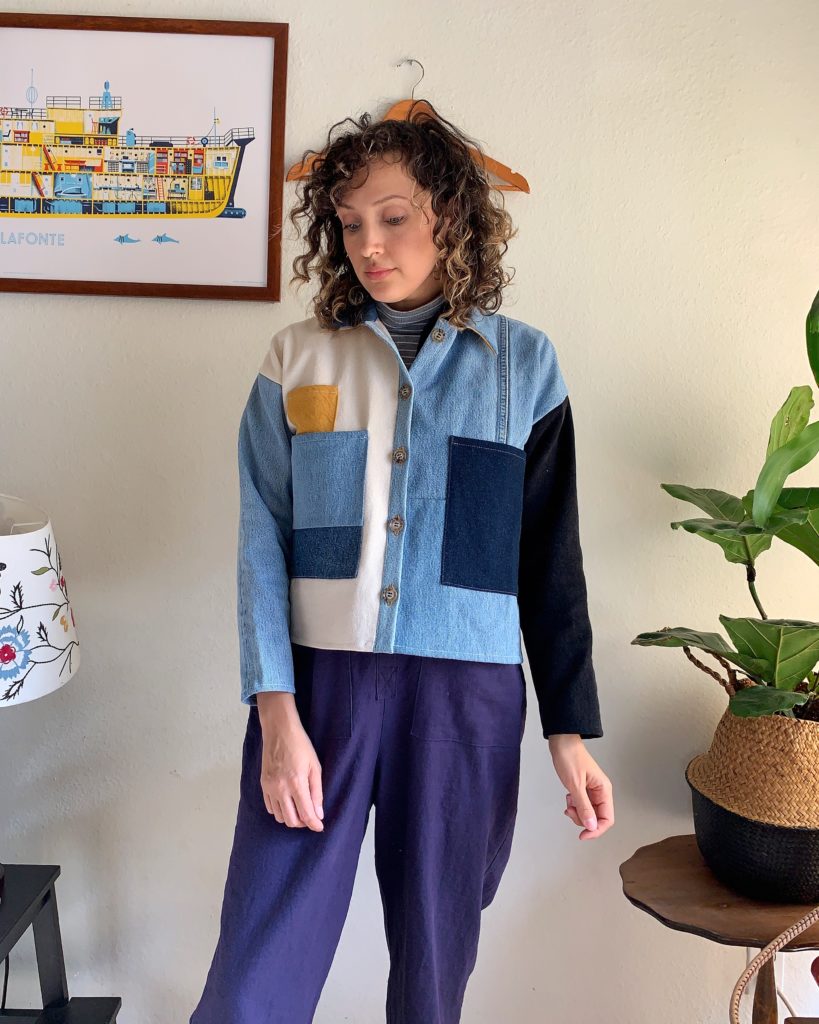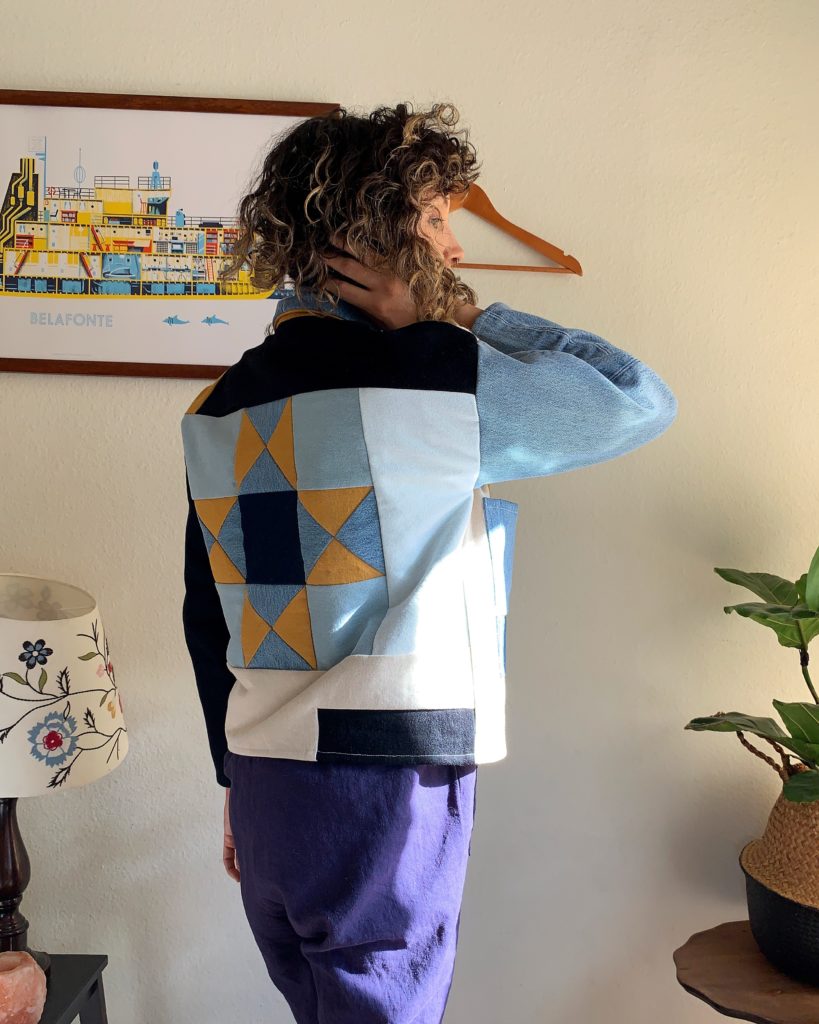 The Pattern
I had been hanging onto some old vintage 501's handed down from my auntie for quite some time. I knew I wanted to do something fun with them, even toying with the idea of making some scrappy jeans. Yet, when the Nénuphar pattern was released (was that back in May?!) my brain lit up with possibilities. I bought it instantly and I am seriously annoyed with myself that it took me so long to finally make one for myself. The upside is that I had a LOT of scraps laying around to play with.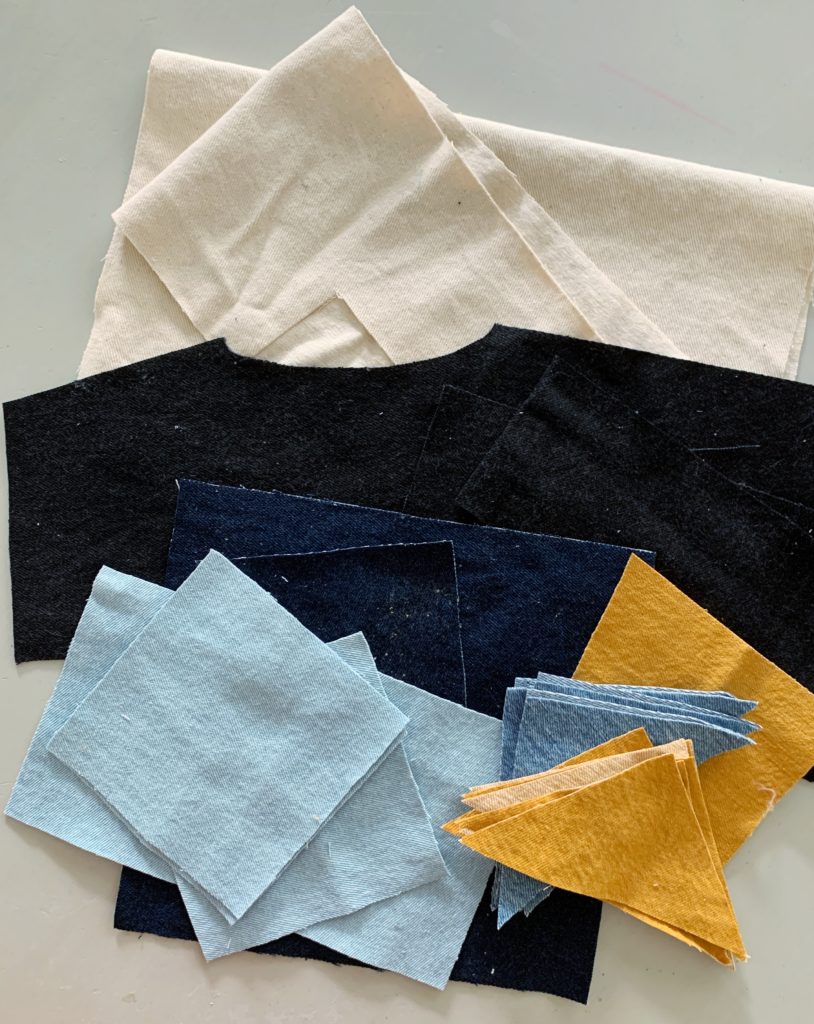 Cutting
Sewing this patchwork jacket definitely felt like fabric "play." I jumped right in with the cutting without much planning at all. It felt very liberating to follow my instincts and simply see where it took me. My initial plan may have been as simple as "I want yellow triangles" and one step after another got me a very fun jacket. I ended up using seven different denims!
The simplicity of the style of the Nénuphar jacket helped ease my mind about a finished garment that may be too crazy to wear. The shape is very square making it simple to piece together and easy to fit.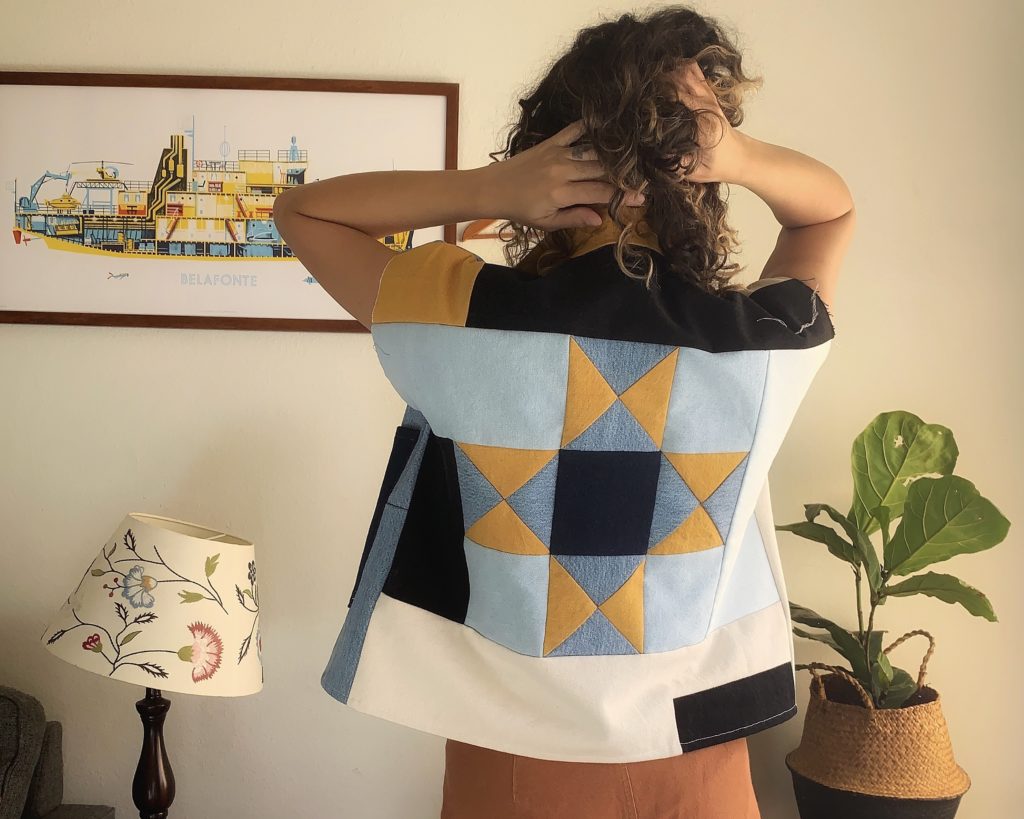 Instructions & Sizing
The instructions aren't as thorough as one may expect from an indie pattern but I did not have any trouble with the construction. The pattern owner is actually very responsive and I am certain if she was contacted either through Etsy or Instagram with a question or concern she would be happy to offer guidance. Anyway, the drafting of the patchwork makes this pattern so special. Plus, it comes in english which I was very grateful for.
The pattern includes a 1 cm seam allowance but didn't seem to be drafted with additional length to accommodate finishing the sleeves and hem, so keep this in mind. I quite like the jacket sleeves ending at the wrist as they do. I finished the hems by pressing them in at 1/4″ and then again at 1 cm, and I stand tall at 5'8″ for reference. Next time, I may sew the button band with a narrow 1/4″ seam allowance instead as I think it can stand to be slightly wider.
I went with a size 40 which suggests a bust measurement about an inch smaller than my own. Looking back it's unclear if the measurements offered in the pattern are intended to be body or finished garment measurements. I'm glad everything fits well in the end, with some wiggle room.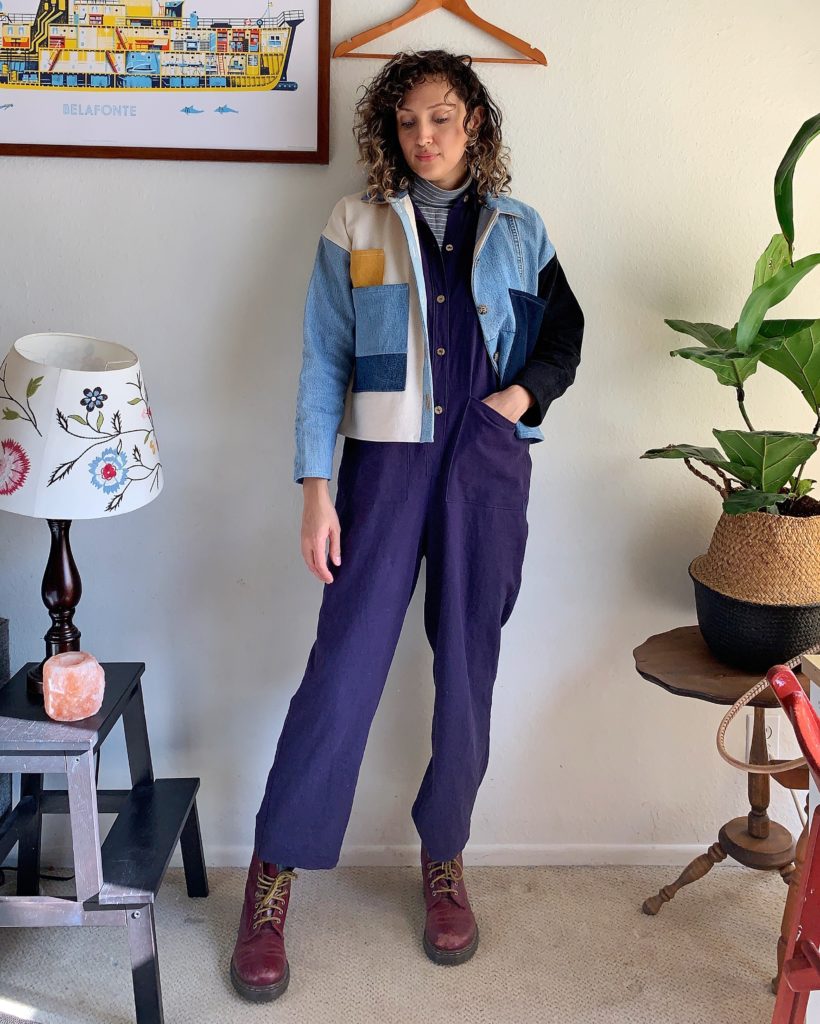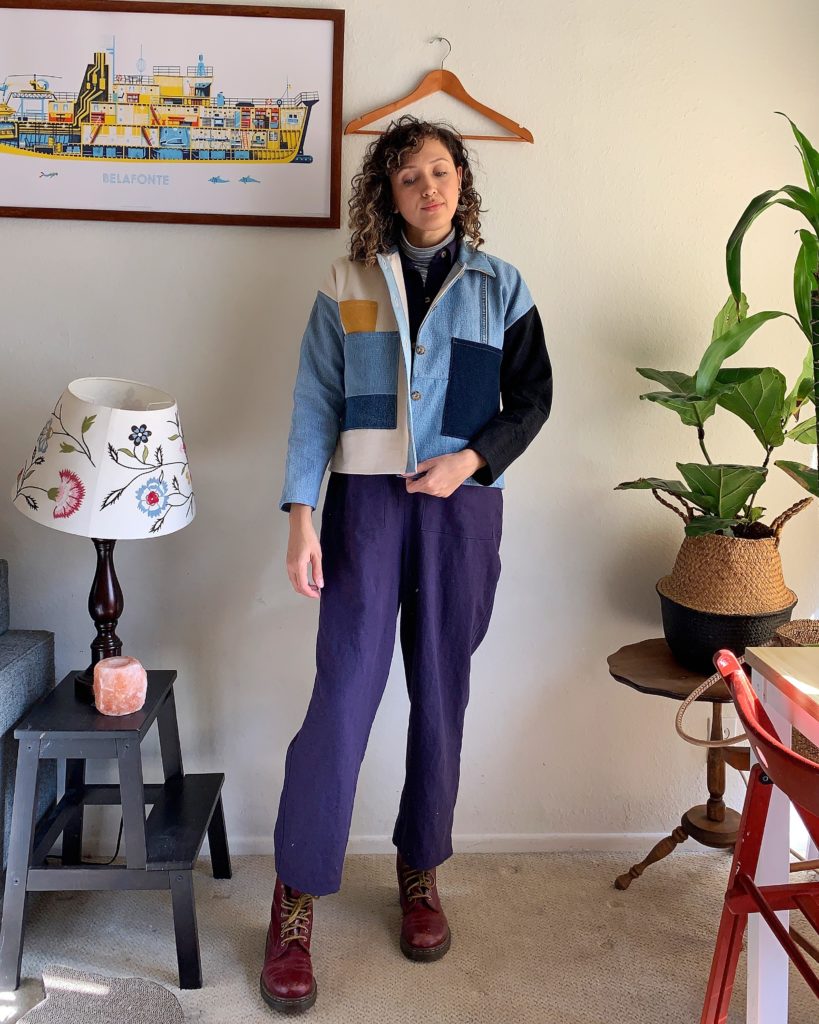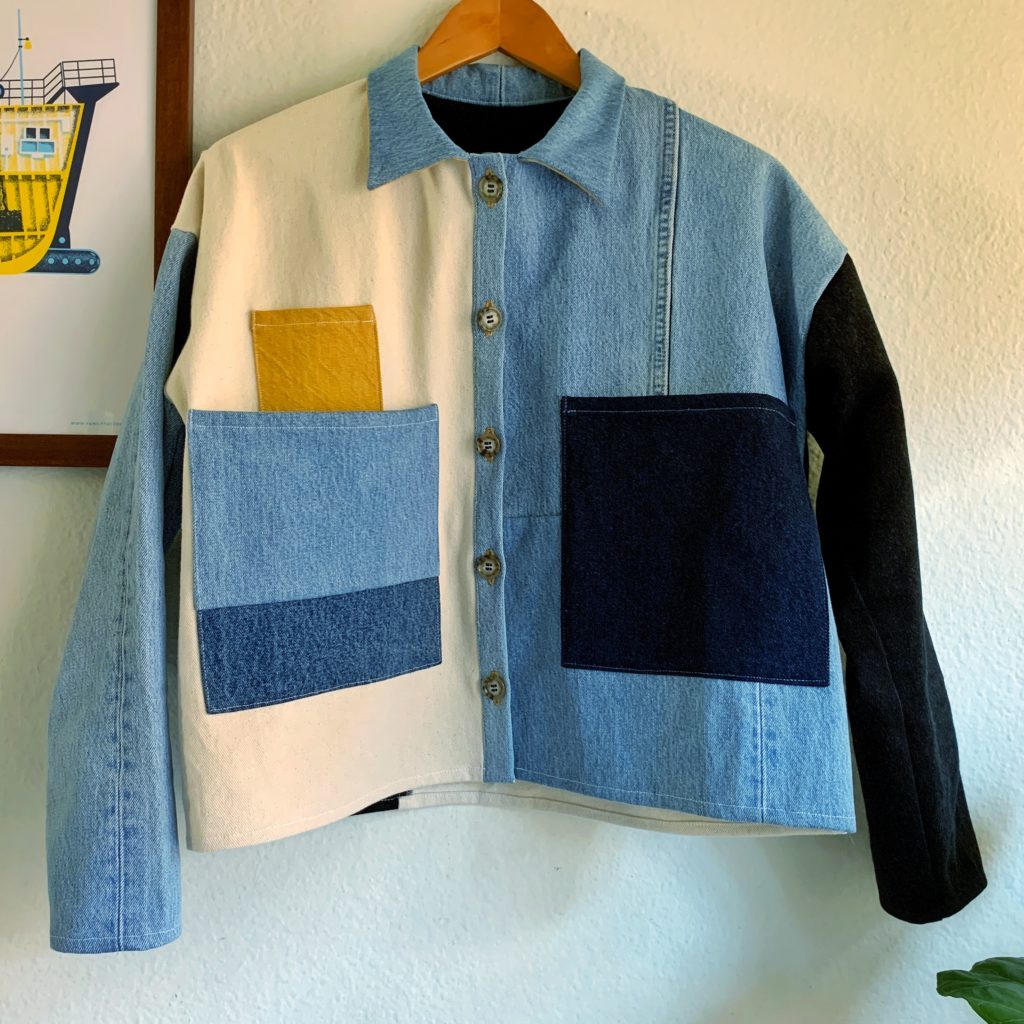 Mods
The back of my Water Lily was completed using all of the patchwork pattern pieces included in the pattern with no alterations. I loved this process so much. Watching it come together was very satisfying and it was such a fun experience to sew it up. After sewing each piece I simply ran it though my serger to finish the edges.
For the front I chose not to use the patchwork pattern pieces. I simply used the plain front pieces and pocket pieces included in the Nénuphar pattern. However, I didn't have a large enough piece of denim to cut one side so instead sewed two pieces of jeans together to create one larger piece, serging the seam to finish. I then cut out the last jacket front using the new larger denim piece. This is how I ended up with that flat felled seam on the upper chest. I used smaller scraps to construct one of the large patch pockets as well.

As a fun detail I decided to play with the option to either include or omit a button band at the center front by using both center front cutting lines. I cut the left front piece using the line at the center front that doesn't require a button band, but rather a facing. The right front with the buttonholes was cut at the pattern line that does require the addition of a button band. I should note that I don't believe this is specifically explained in the pattern instructions. Additionally, I used a different 501 jeans leg for each sleeve piece – one black, and one light blue.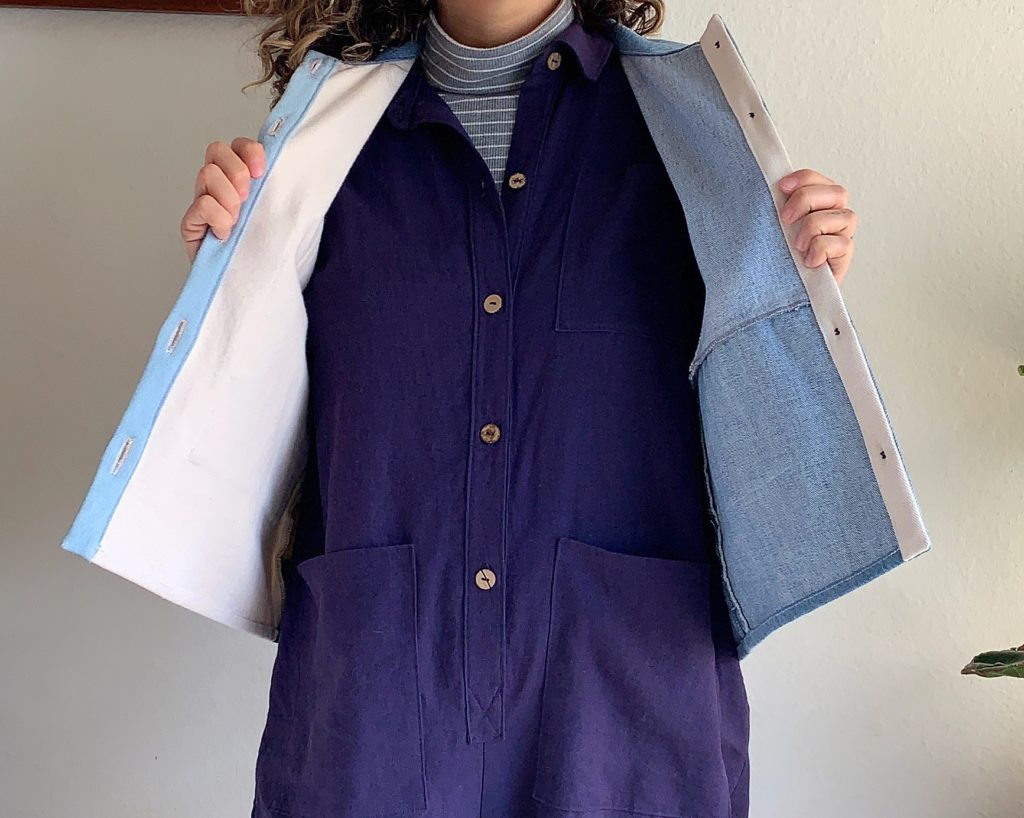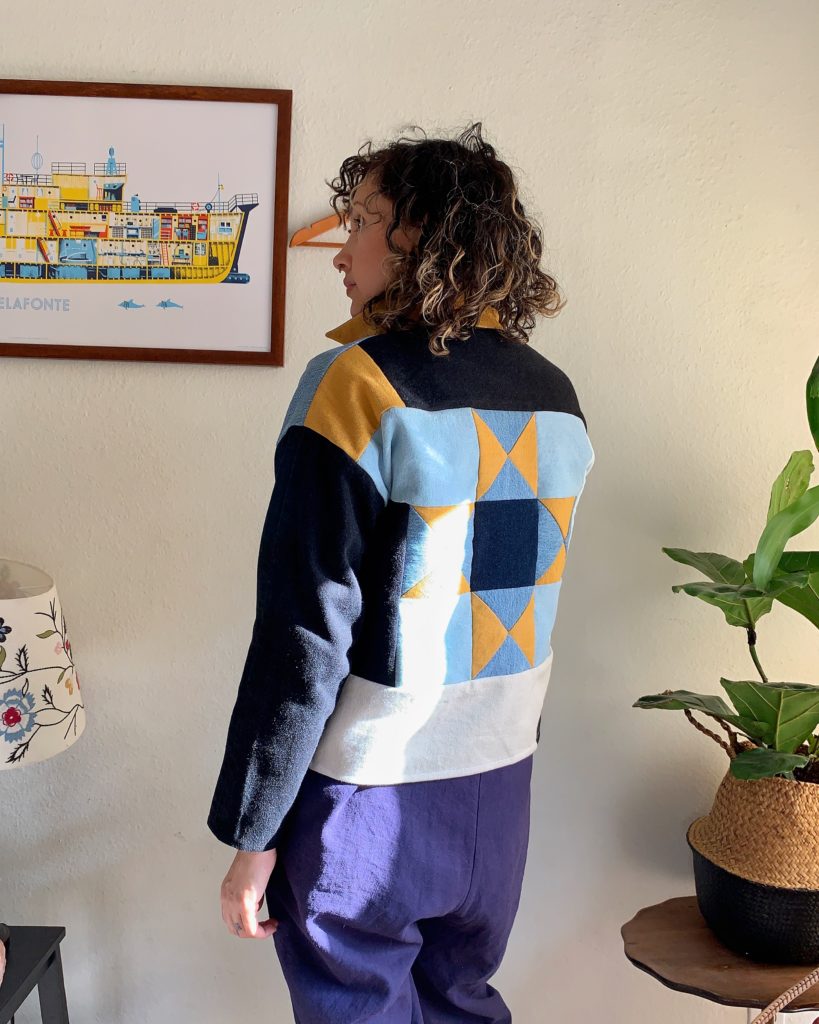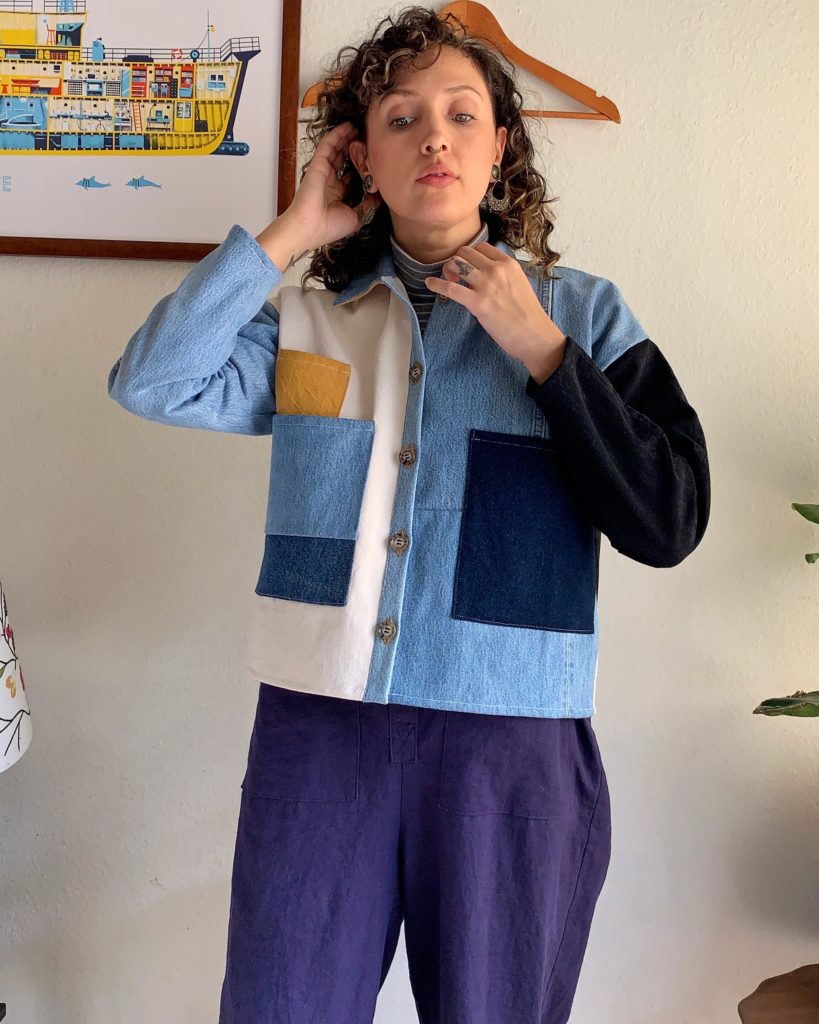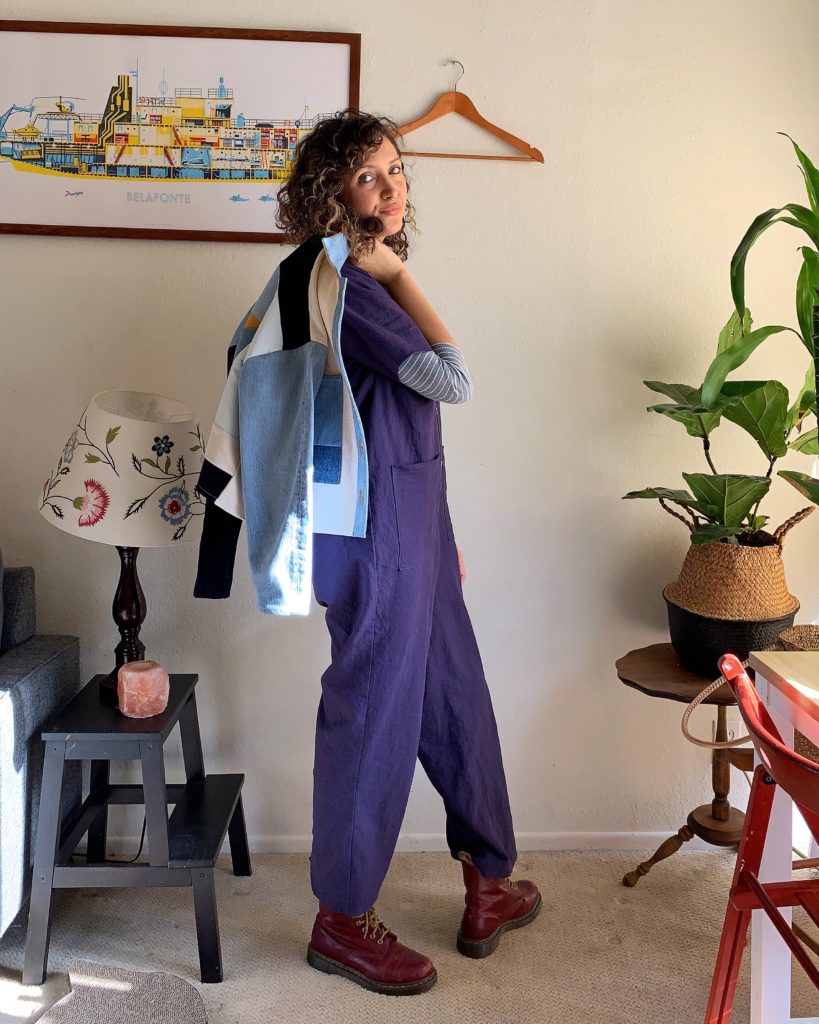 Final Thoughts
This Water Lily ended up being quite a refashion! There is something about old 501 denim too. My patchwork denim jacket feels so great to wear, partially worn in and softened. It already feels lived in!
My husband was really unsure about this make at first, but I think its growing on him. The thing about the process being so enjoyable is that I don't think the feeling can be ignored, even if i tried. This jacket may confuse passersby, but it honestly warms my heart to behold and for now I am wearing it with pride. I don't expect I'll be tired of it anytime soon. xx