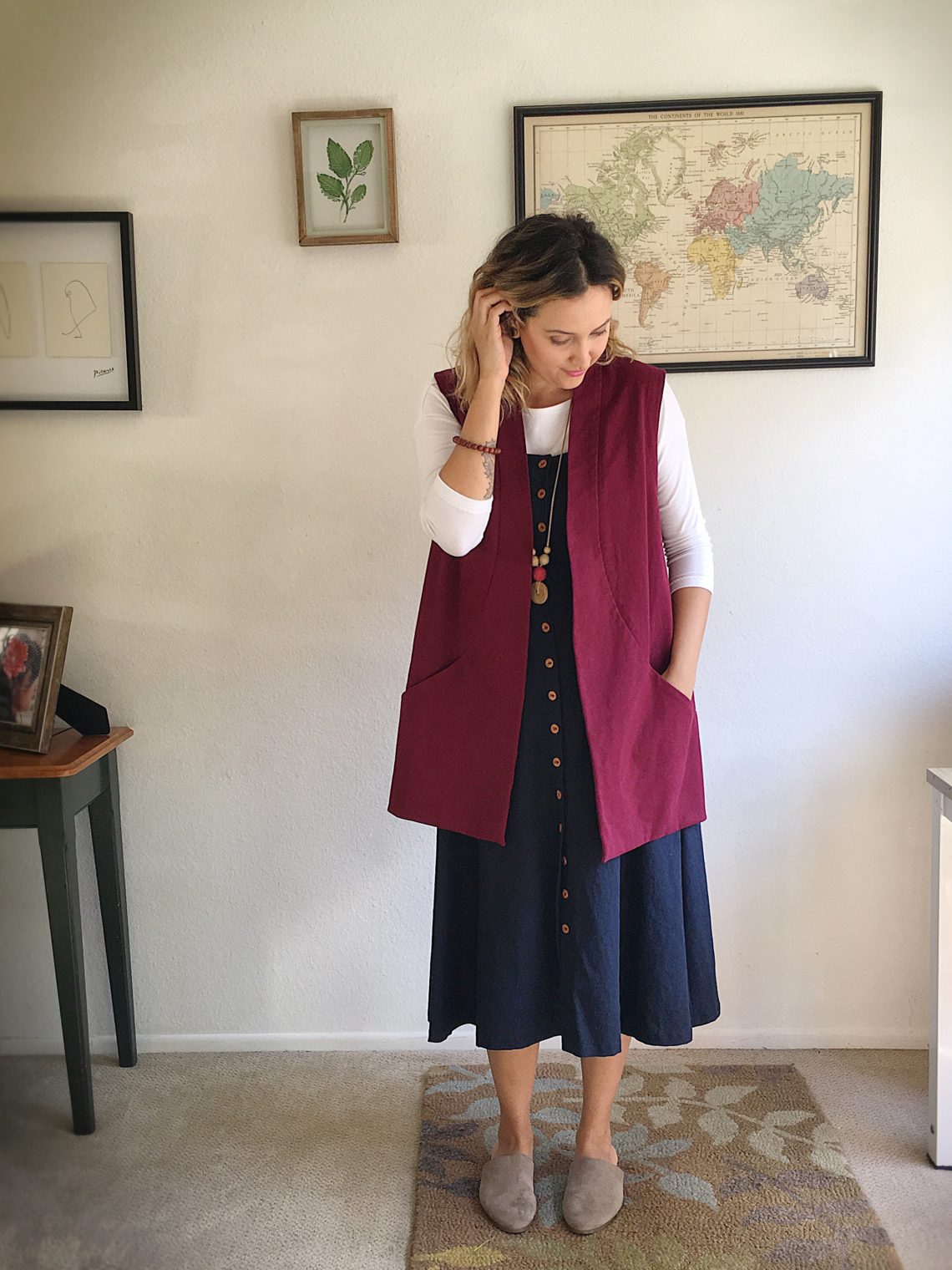 Pattern Testing the Flynn Jacket by In The Folds
I'm sharing my review of the new Flynn Jacket pattern by In The Folds today! I had the opportunity to test the sleeveless version of the pattern for Emily and believe this would be a wonderful addition to anyone's wardrobe. Flynn is unique, functional, and feels really good to wear. It's an unlined jacket or vest with beautiful insides. All of the inner seams are bound with bias tape. The curved style lines make for a really beautiful finished piece.
Honestly, when I saw that Emily was looking for testers for her new pattern, it really didn't matter what that pattern was. I was immediately on board. Emily's patterns always have cleaver details and very unique, yet timeless drafting. There was no way I would not love the finished result, and I was right.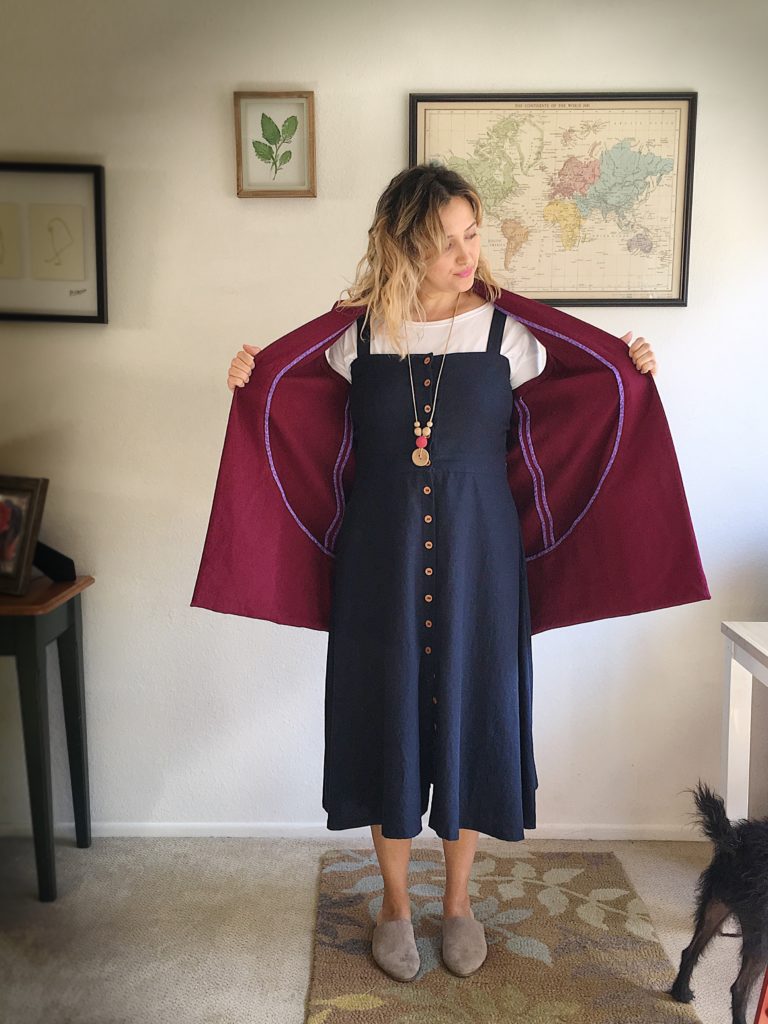 Instructions
The Flynn Jacket pattern has very detailed instructions. Her instructions require that even the more seasoned sewist pay attention. Overall it was a very straight forward make and I loved the binding method. Sewing patterns can be a great tool for learning new skills and this one didn't disappoint. The pattern offers the option to print only your size which I love.
Another fact about Emily's pattern that I think is super important is that she uses that space to share something valuable with the sewist. If you take the time to read her patterns, it's deeply rooted in sustainability. She asks us to slow down and enjoy the experience of sewing. She suggests using the fabric that you may already have in your stash, bringing your attention to the waste created when engaging in fashion culture. Her patterns shine with mindfulness and awareness and I believe they are such a valuable resource to share with others in the community. Thank you, Emily! You are so rad!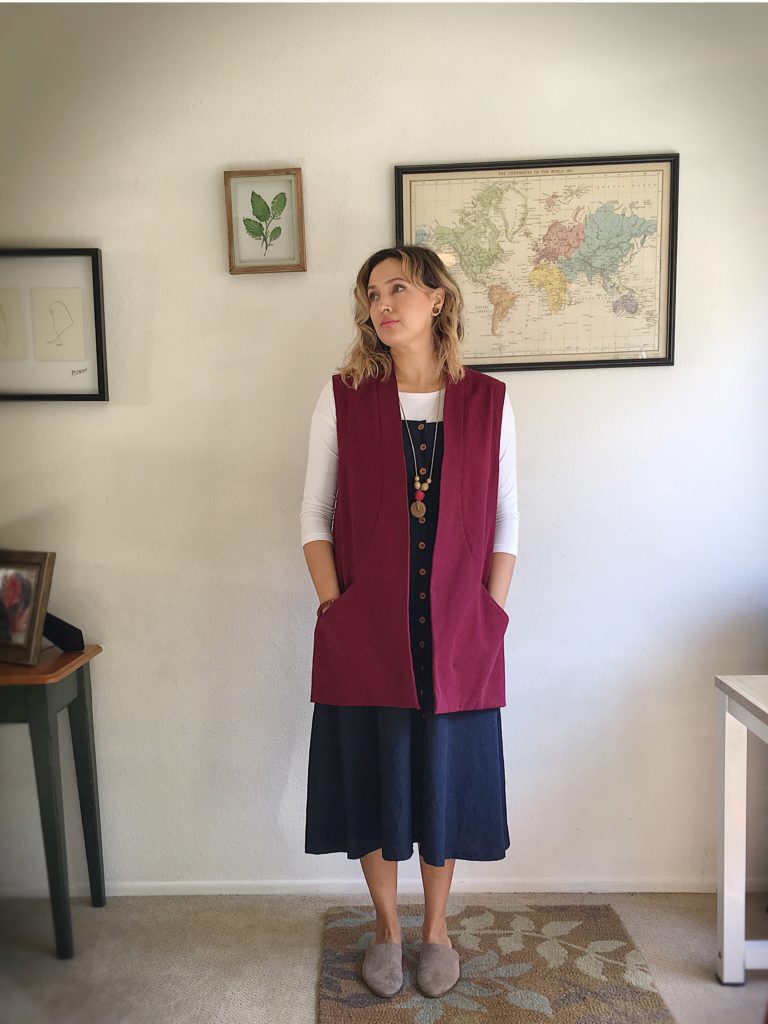 Sewing
I chose to sew up the vest version of the Flynn and it's such a versatile layering piece. It's lovely for spring worn over tees or tanks but is great in cooler weather layered over a sweatshirt or hoodie as well.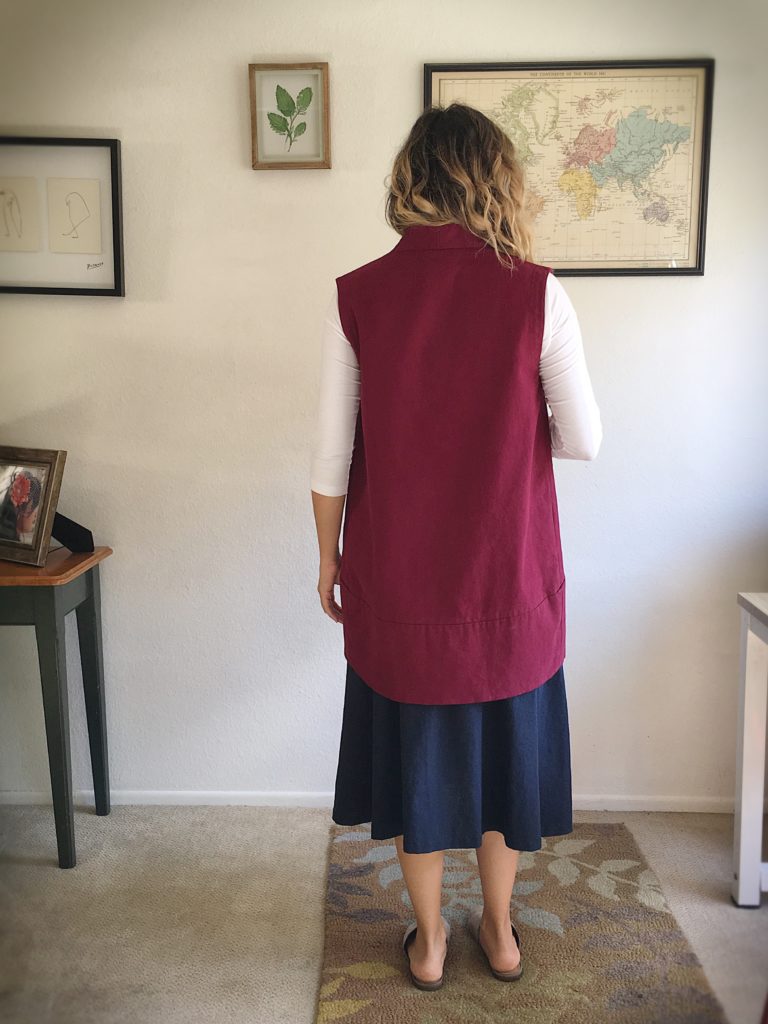 The Flynn pattern recommends a bottom-weight fabric so I used a 9 oz brushed bull denim from my stash in a deep burgundy wine color. It's so soft and comfortable to wear but a bit of a cat hair magnet (queue the lint roller.) I chose my size based on my bust measurement which worked well and made no alterations.
The fit of the vest is a bit roomy but without as much ease as the jacket version. It has a tailored look to it and it hangs past my hip to almost mid-thigh. I'm 5'8″ for reference and sewed a size E. Did I mention pockets?! You won't be disappointed by the Flynn's glorious pockets.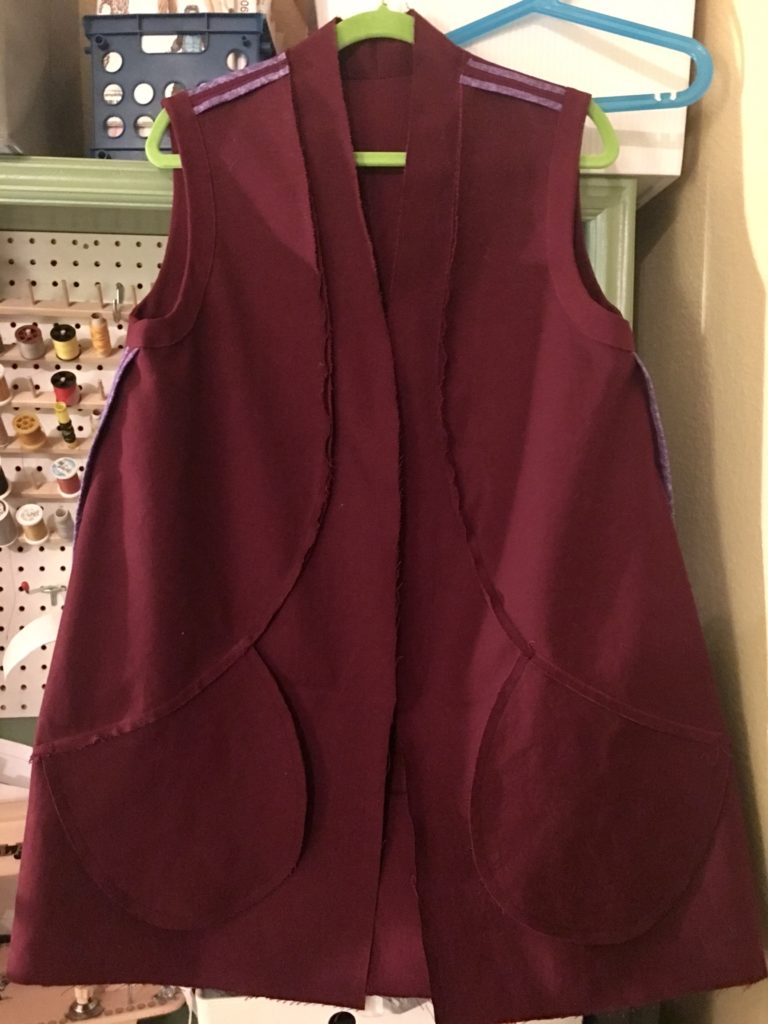 I think this will make a lovely jacket in some heavy linen and I'll definitely be making one. I'm so happy that I had the opportunity to test this pattern. It was such a fun project and the end result is a garment that surpasses trends and is truly beautiful as an object, on the inside and out.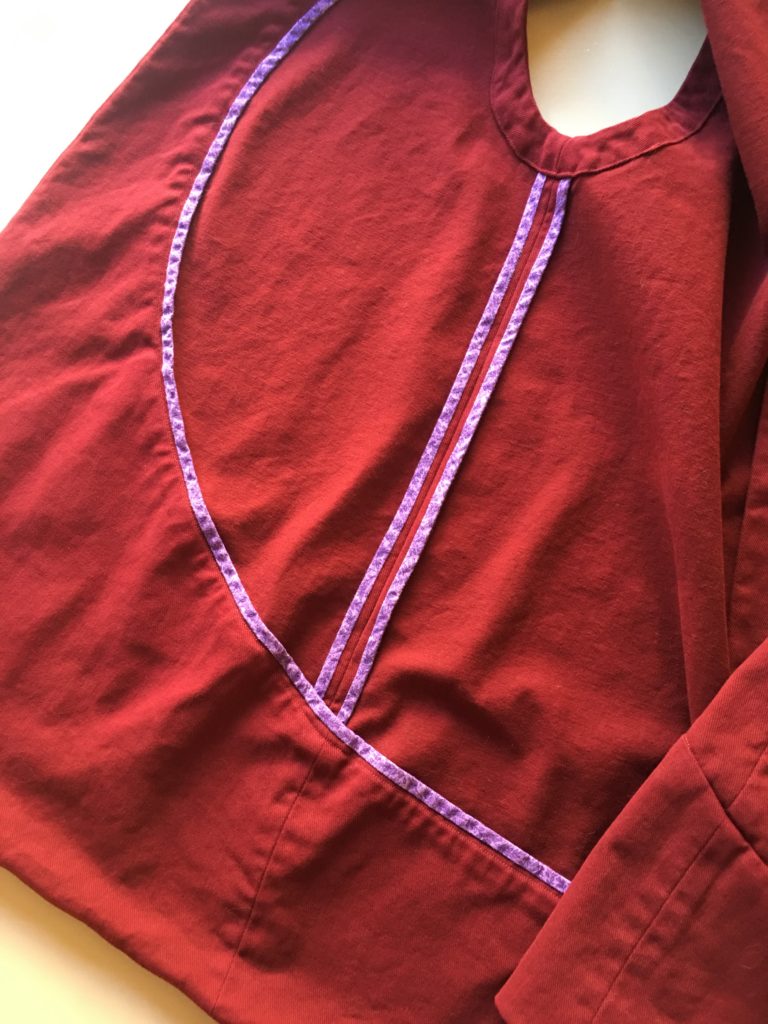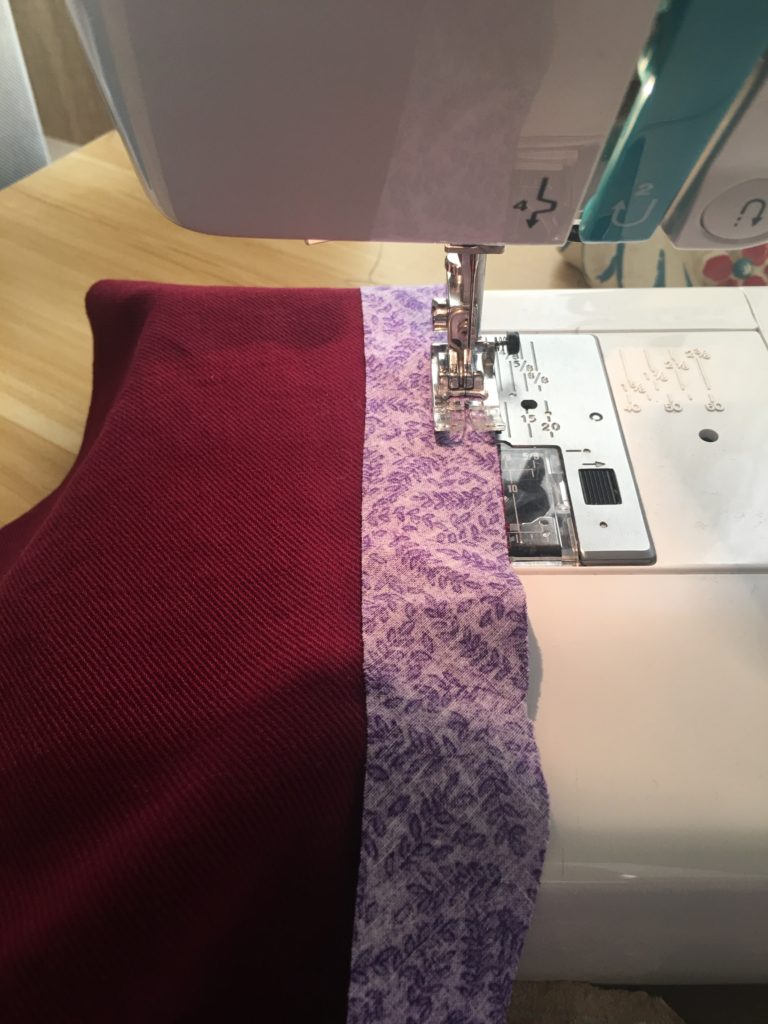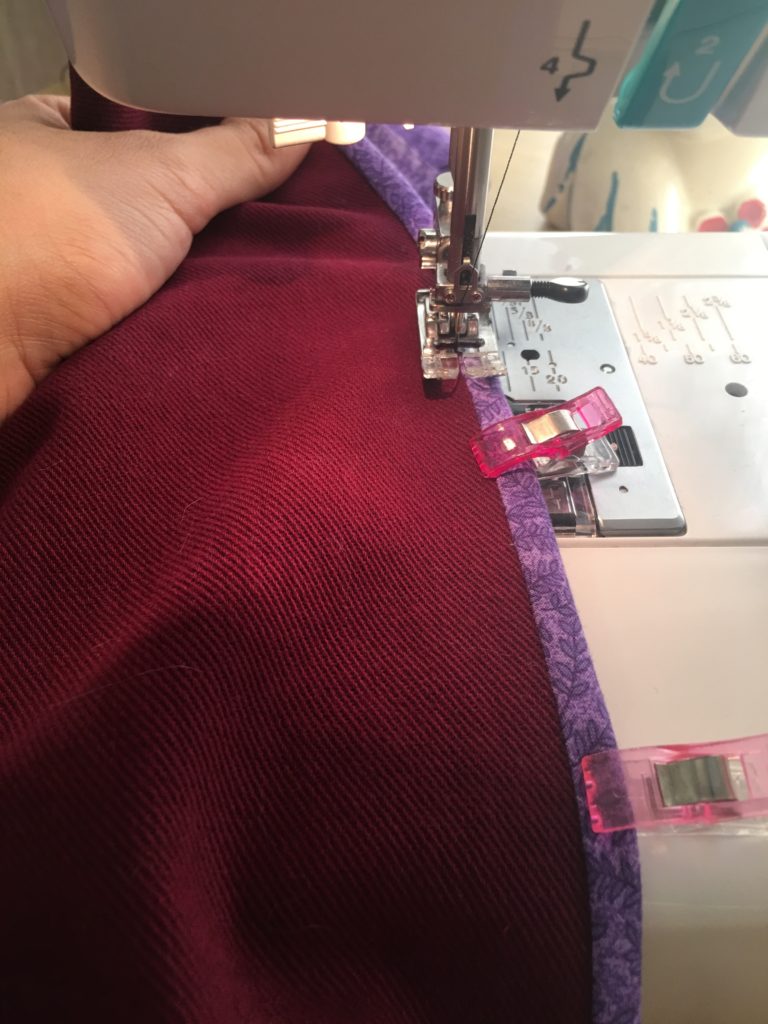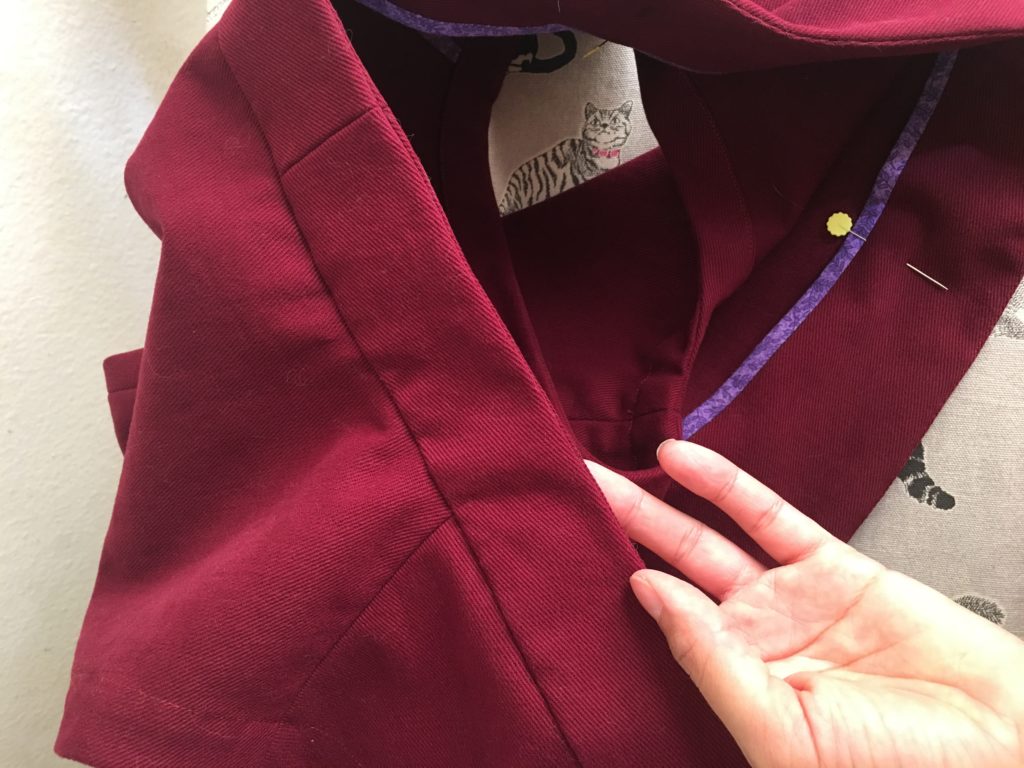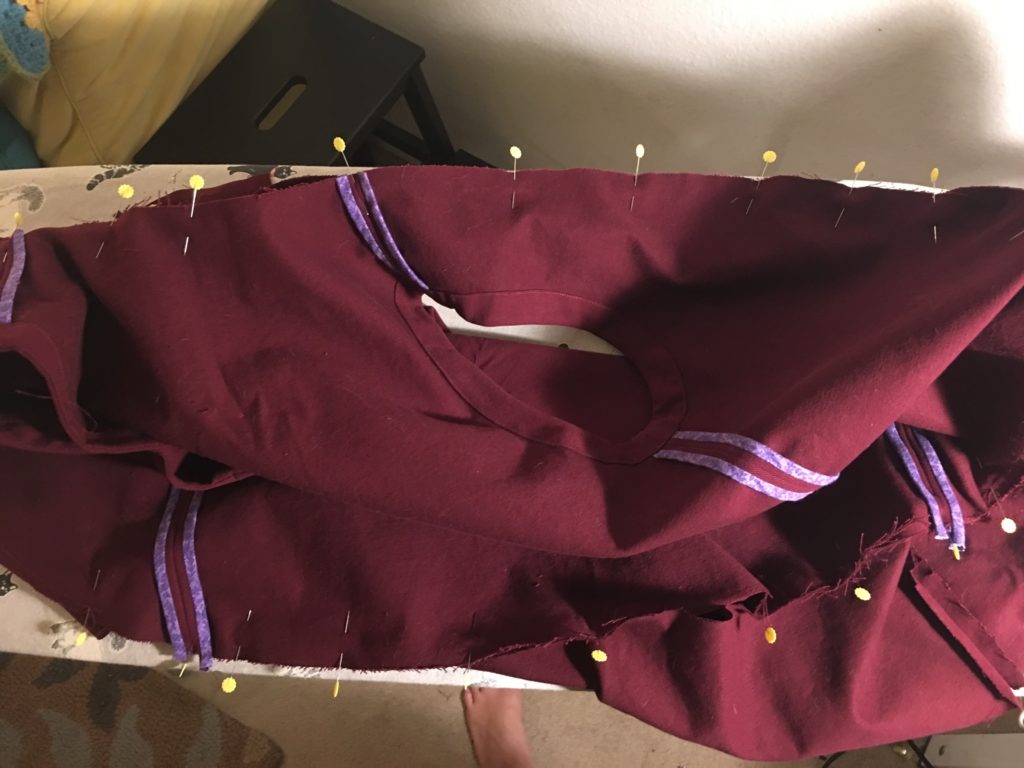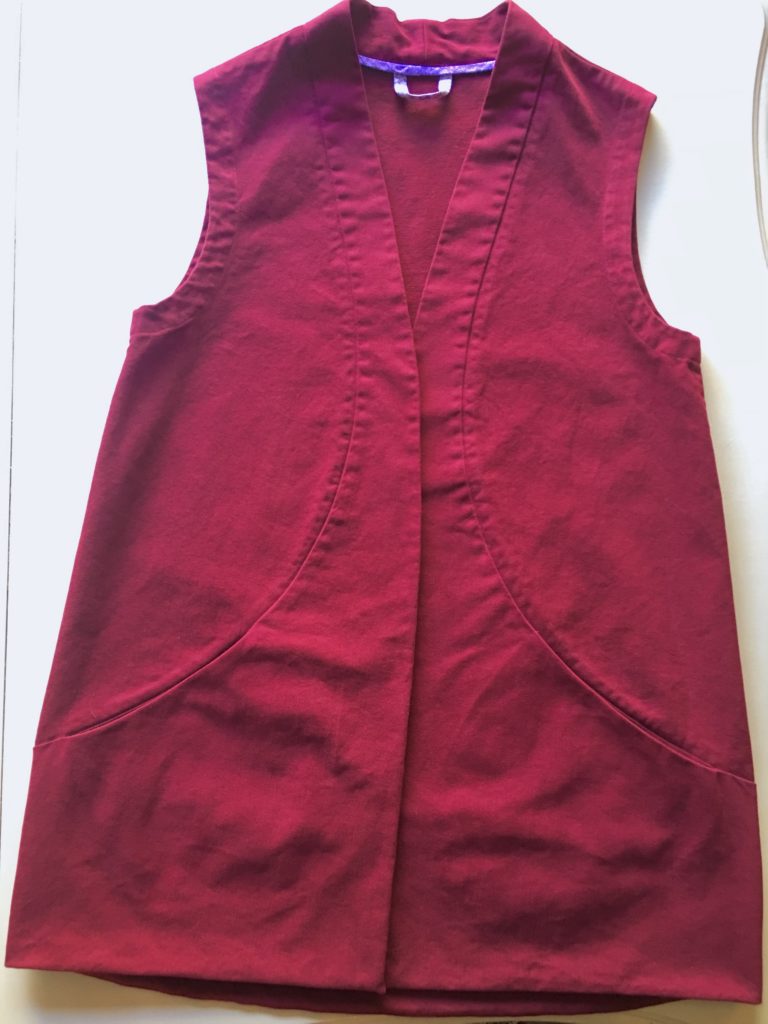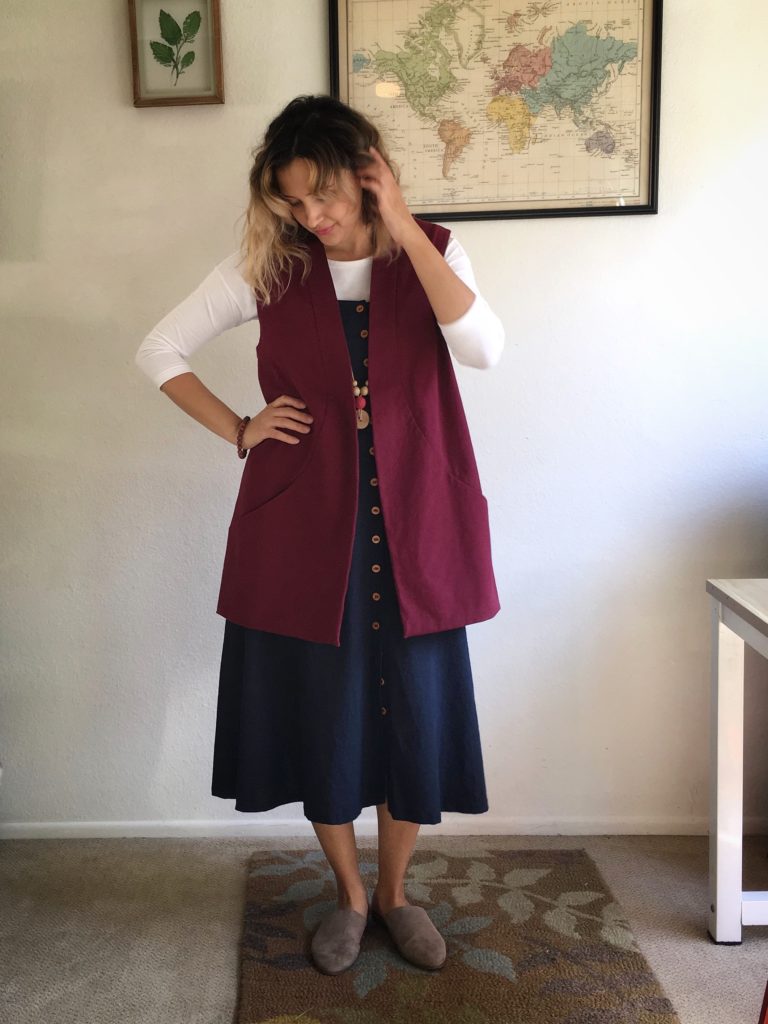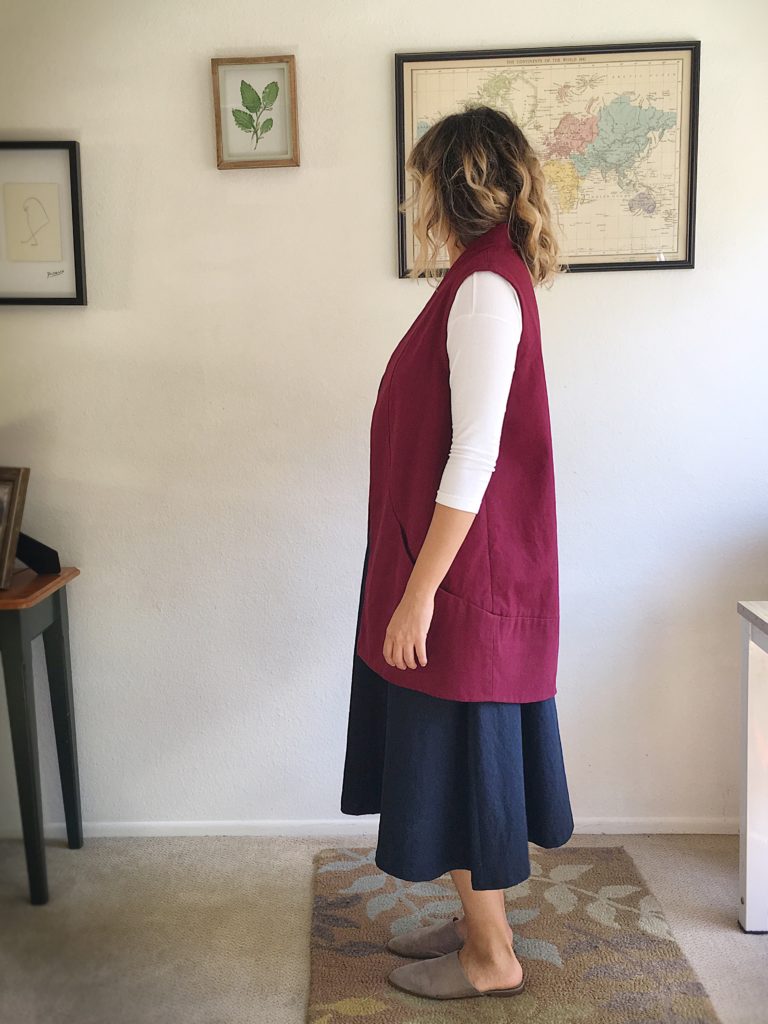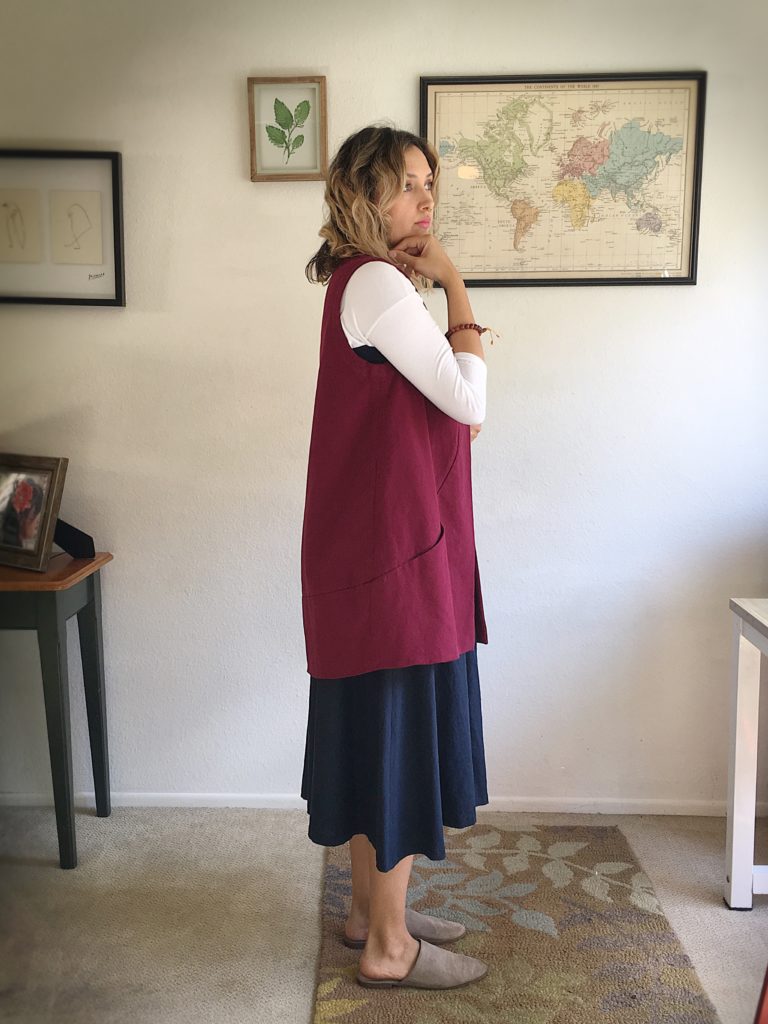 Thanks so much for stopping by. I hope you found this review helpful! Take care! xx