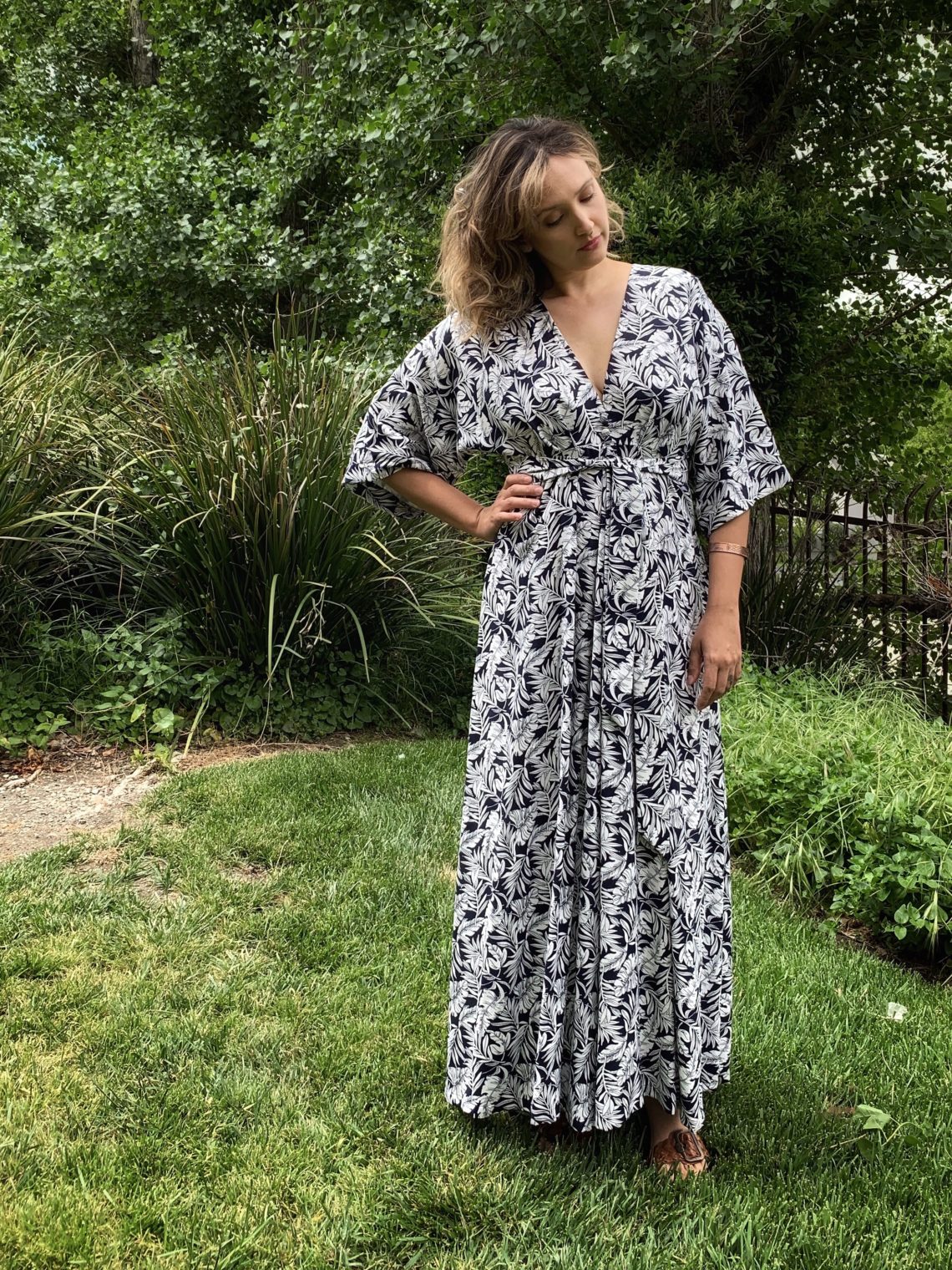 Vogue 9253 and a Telio Giveaway
This post is all about a new make. Its the Vogue 9253 that I sewed up just in time for my very first giveaway happening now over on my Instagram page. I'm so excited for the opportunity to gift one of my followers some lovely fabric. Head on over there and enter to win by Monday, May 13.
The well renowned Télio, a leading fashion fabrics distributor, partnered up with me to showcase one of their awesome fabrics and assist in gifting 3 meters of such fabric to a lucky winner. When the lovely Chloe of Telio contacted me about this opportunity my answer was a resounding yes! I know whoever wins this fabric will love it.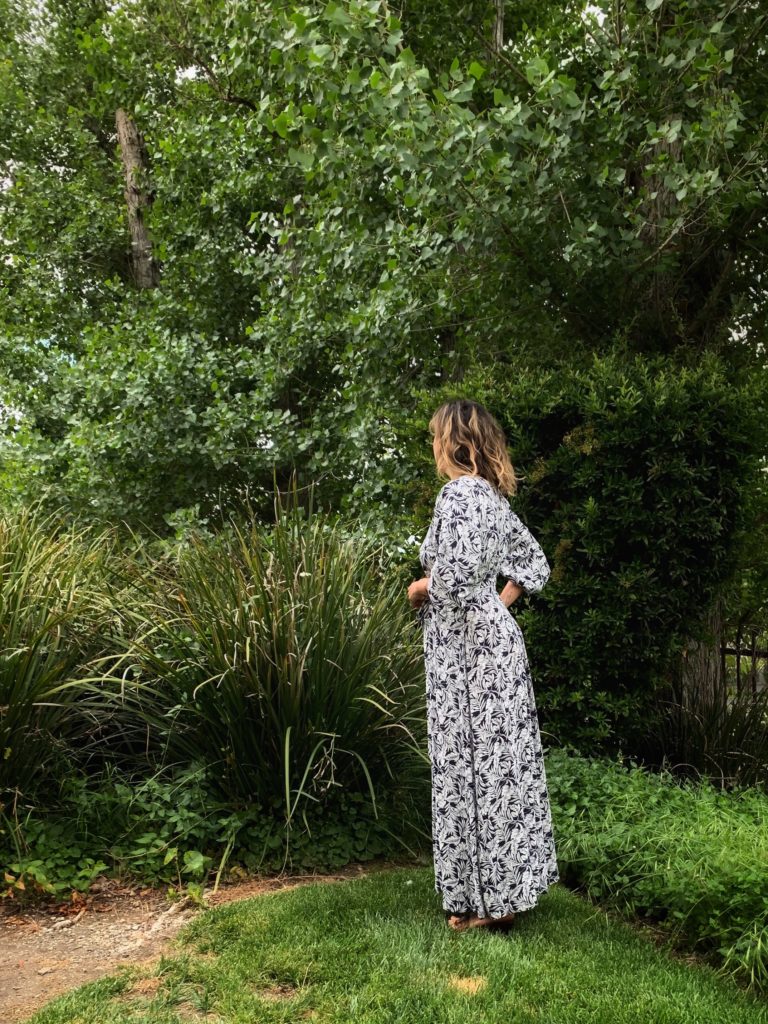 It's not the first Télio fabric I've used and won't be the last. Their Instagram page is full of sustainable and organic fabric. Many textile companies, such as Télio, are stepping up their game to meet the increasing demand for these types of fabrics!
A pattern I'd been ogling for quite some time was the superstar pattern V9253 by Vogue Patterns. It's described as a deep-V kimono style dress with self ties and has definitely had its moment in the sewing community. I decided to jump on this opportunity and finally make one of those lovelies for myself.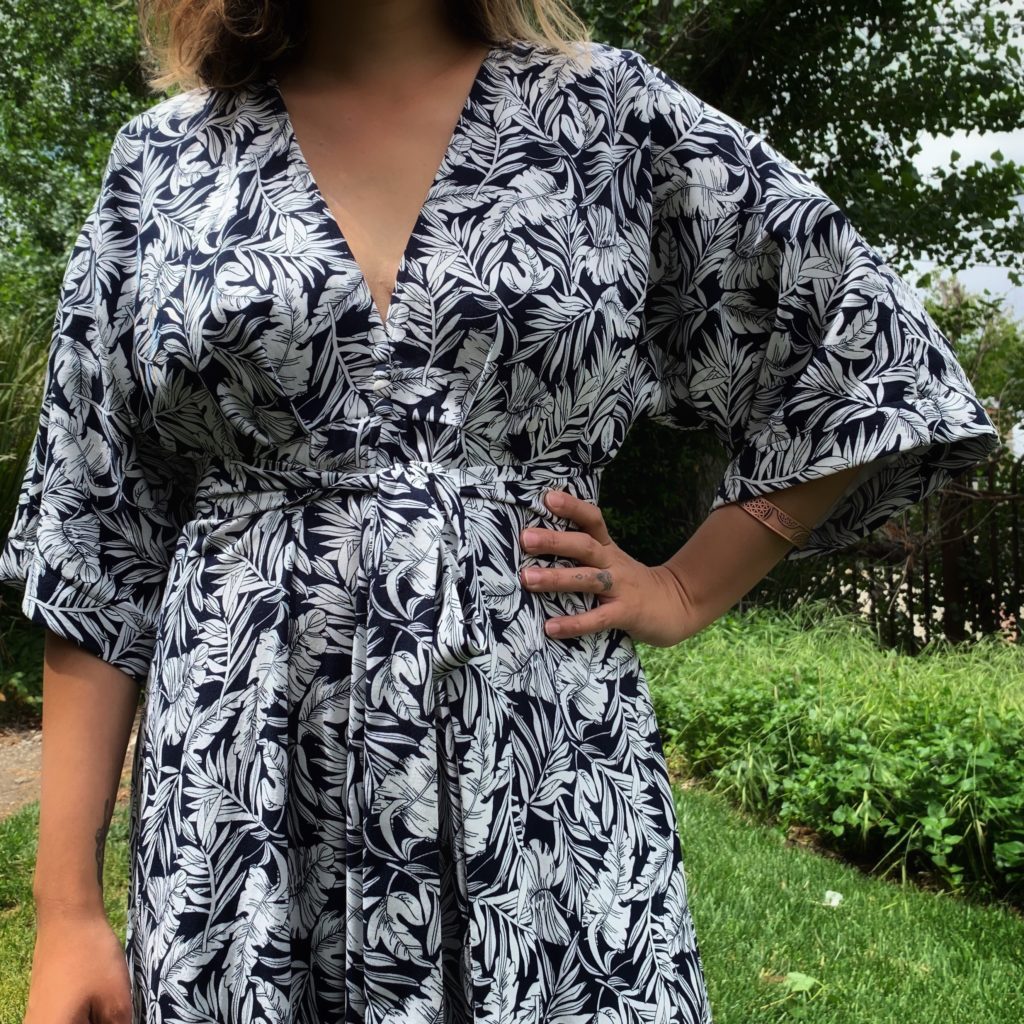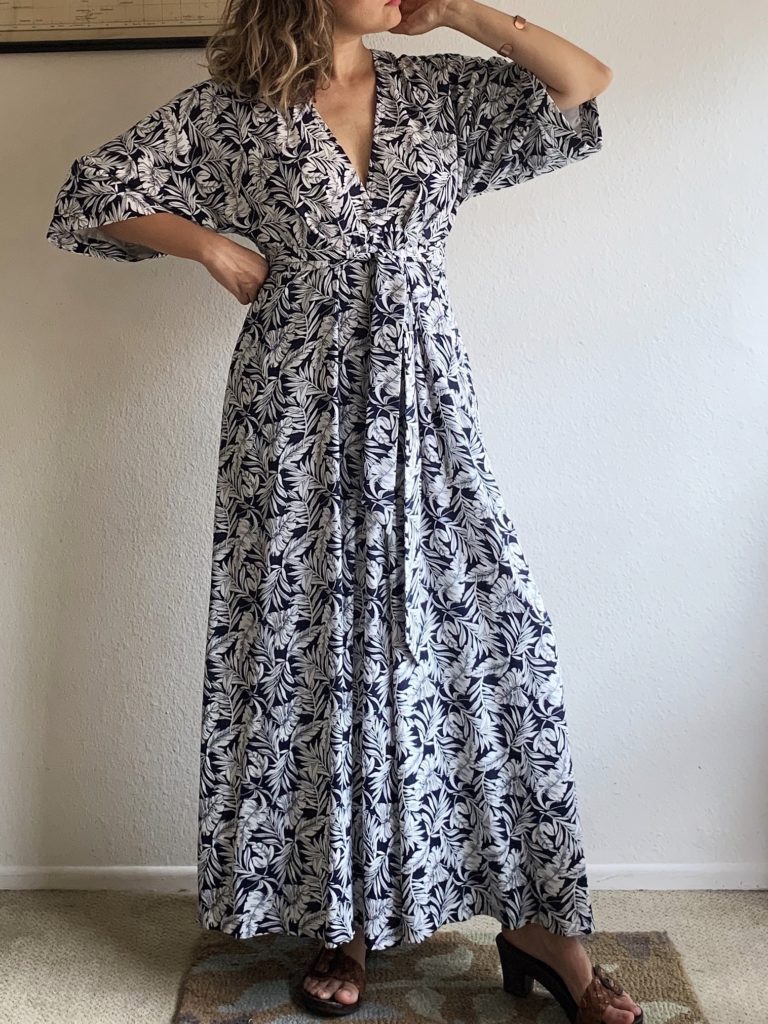 The viscose challis I chose did pair well with the V9253. The drape is liquid (aye yai yai) which is awesome to wear but quite backbreaking to cut. Cutting literally hurts me when it takes this long. I need something to give my table a boost. My back doesn't like spending hours cutting over a few-inches-too-short table. Ouch! I'm old and I've carried three huge babies inside of me. Yet it was all worth it, I assure you.
This gorgeous navy Leaf print Viscose Challis feels ultra luxurious and is available at Fabric.com. Viscose is not considered to be the most sustainable fabric choice. I do find it to be a better, more natural and breathable option. In my eyes it sits higher on the scale of sustainability that polyester and other synthetics. A nice challis is glorious against the skin and I like to think that I make a more sustainable wardrobe by putting the time into making garments that will last, that I'll care for, and that I love.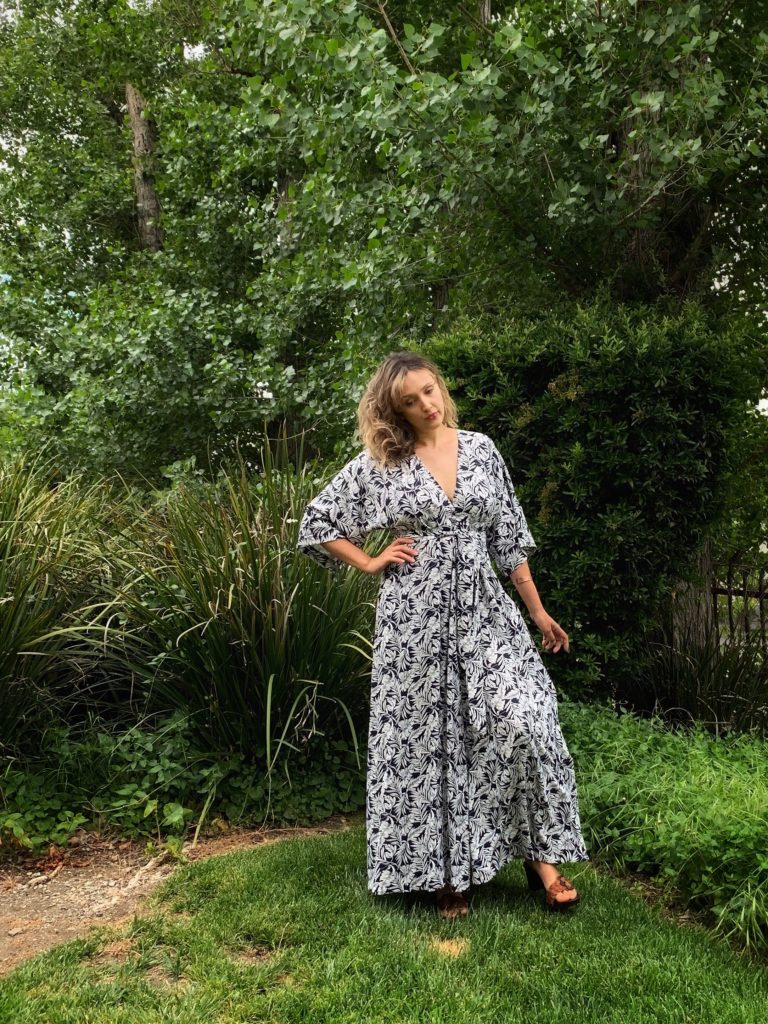 Onto the sewing…
This specific rayon doesn't wrinkle terribly which is unlike most challis' I've worked with. It isn't completely opaque, but enough so that I didn't bother with lining the full/a-line skirt. I did decide, however, to underline the bodice pieces with a very lightweight cream batiste. Ahem, I may want to go braless in this super low cut dress.
The size chart put me in a size large based on my bust and waist, so I went with it. I made a quick muslin of the bodice. That's right, you heard me! This needed to fit correctly. I wanted that vogue magic to shine! I ended up taking some width out of the bodice at the side seams near the waist and into the back darts. Additionally, I shrank everything down some more when inserting my invisible zipper adding an extra half inch to the seam allowance on both sides. Choosing the larger size does help with the bodice length, being on the tall side (5'8″) and a C cup. Those swishy sleeves make this dress so I don't regret not sizing down as is usually necessary with big four patterns.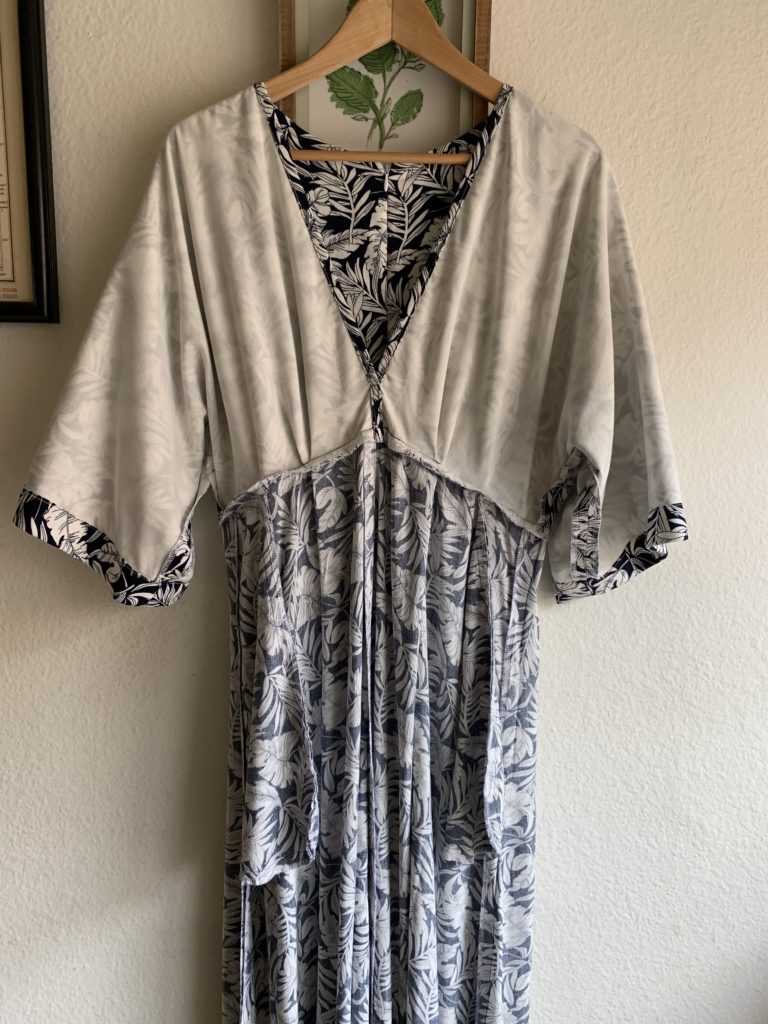 As I mentioned before, the bodice is underlined. I basted the underlining to the fashion fabric before constructing the dress. Instead of attaching the front bodice pieces at the center front as the directions suggest, I overlapped the bottom of the bodice where it connects and topstitched to fasten them together. This raised the neckline about 2".
Covered buttons are such a sweet touch, don't you think? I bought a kit from I Like Big Buttons through Ebay. They are .5″ and the kit was really simple to use.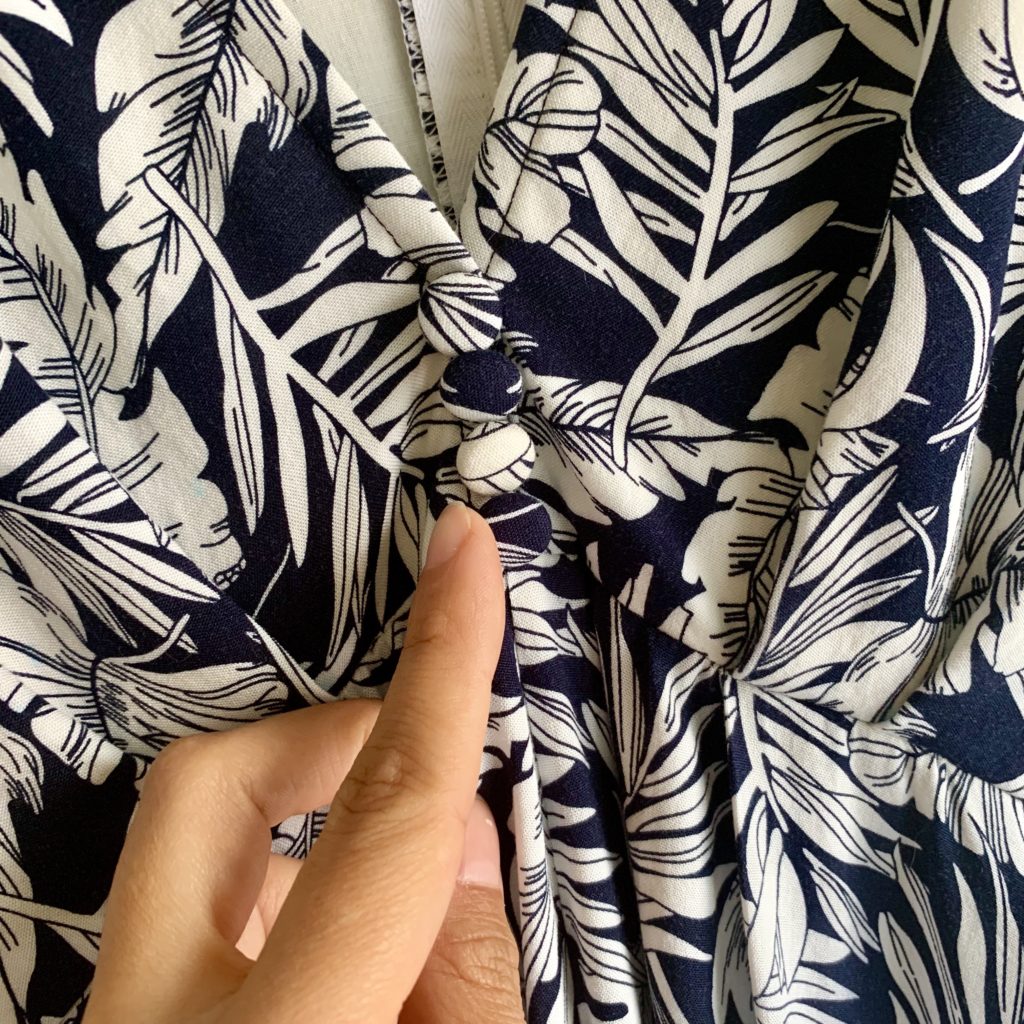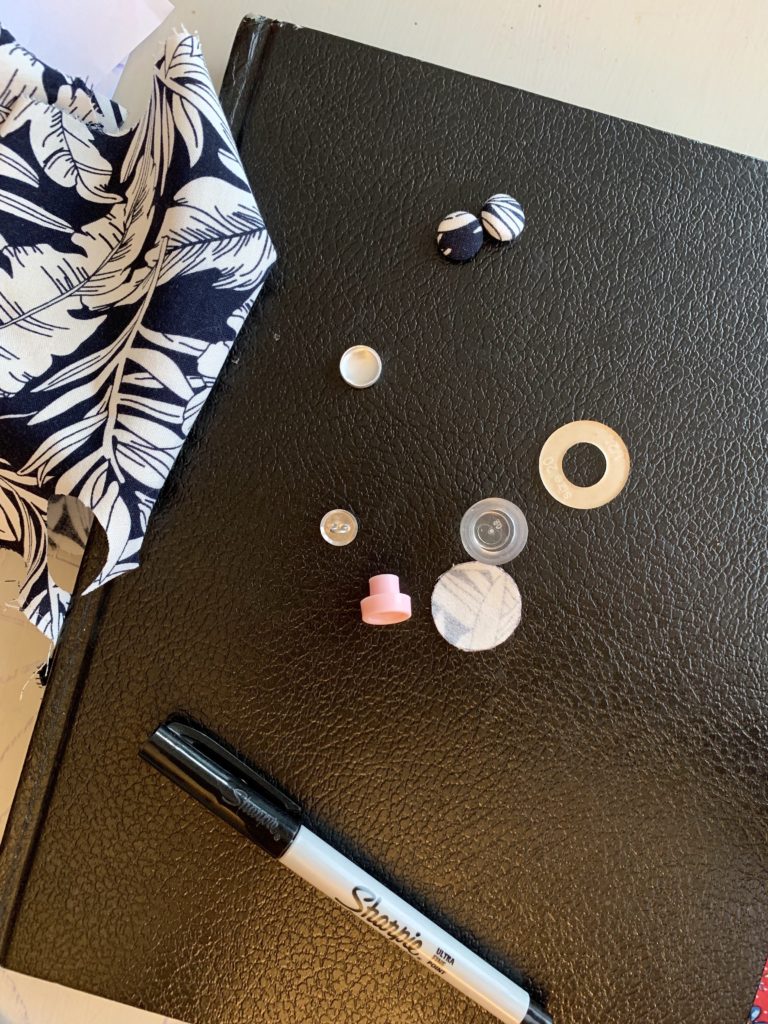 Maxi dresses are lovely to wear but I don't like tripping on my dresses so I removed 3″ from the bottom of my pattern pieces before cutting and that worked great. The only other mod was to give the sleeves a deep 1 3/8″ hem.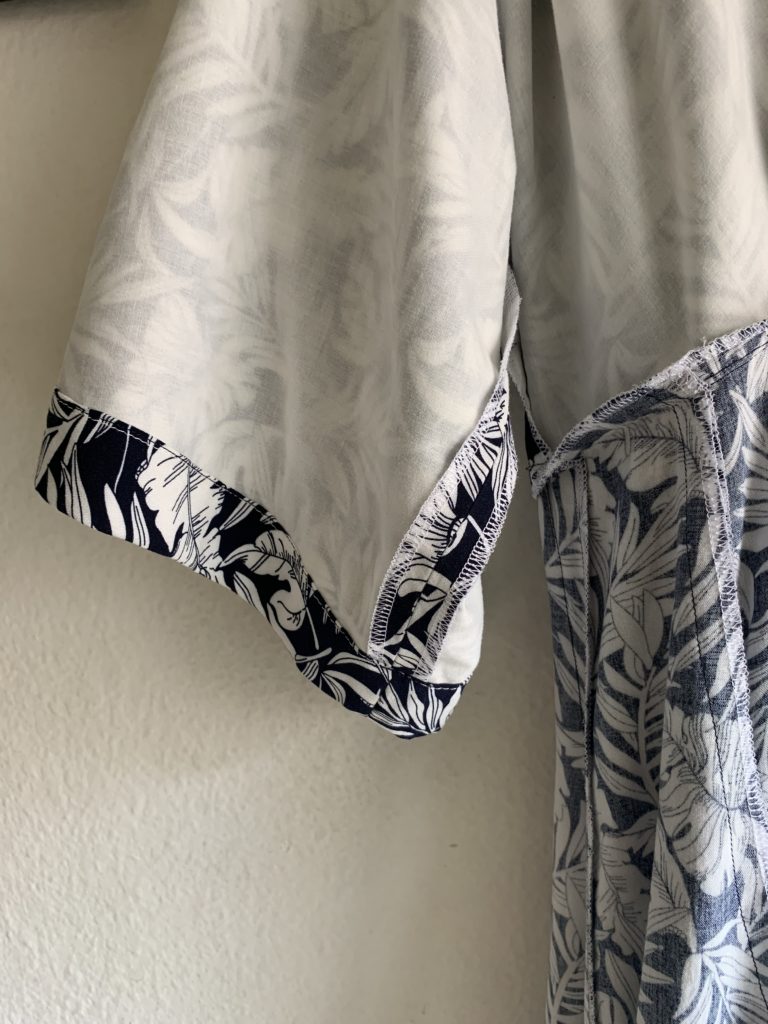 There are already so many beautiful versions of this dress out there so I don't have much more to share. This pattern is really good and I can see what all the fuss was about. My closet needs another in a more everyday sort of fabric, but this version feels really chic and is such a good addition to my handmade wardrobe. I'm so grateful to Télio for gifting me this beautiful fabric and inspiring me to finally pull the trigger on Vogue 9253. To think that I could have so easily not had this dress in my life!
Thanks for reading!