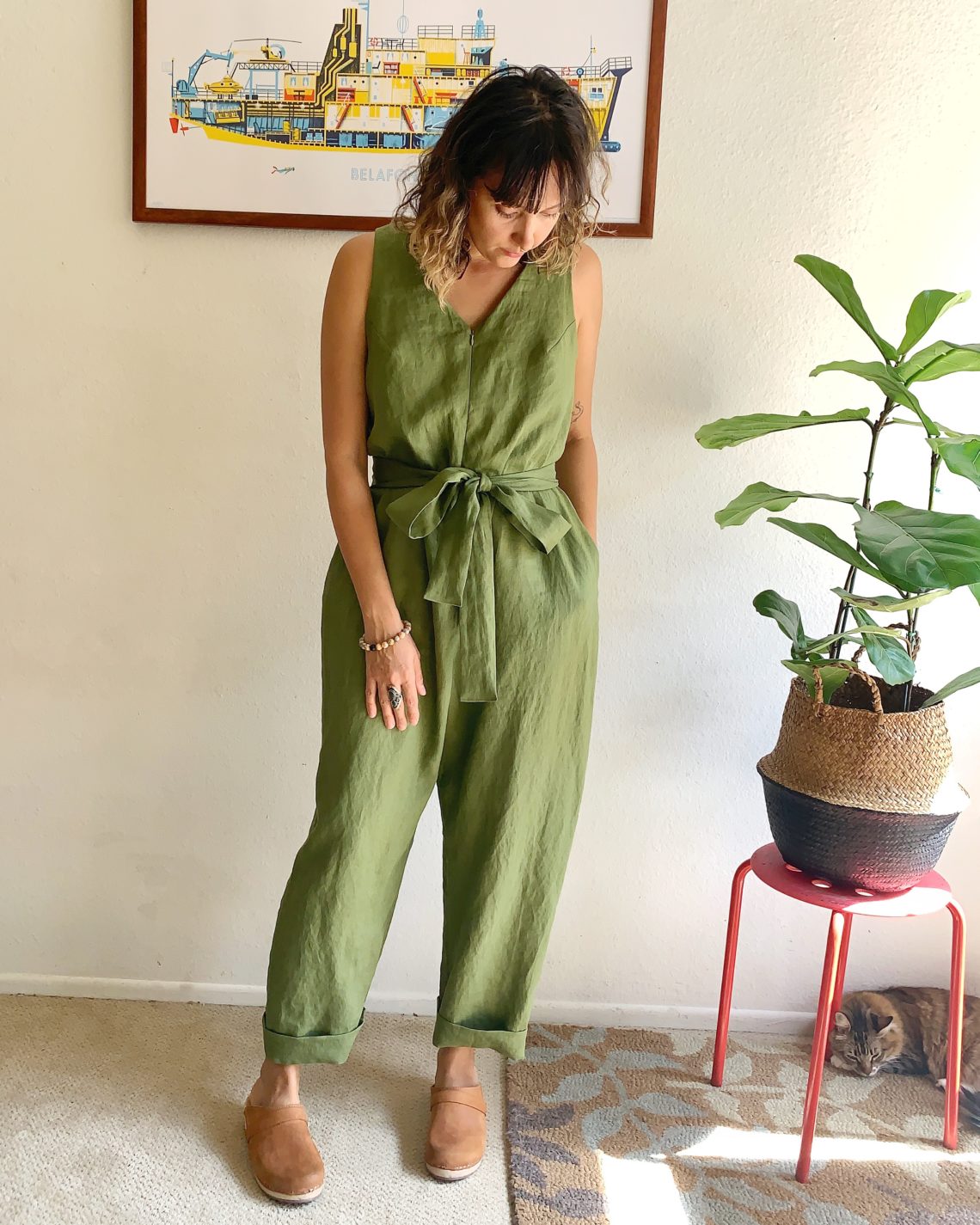 Peppermint Jumpsuit Review
How did it take so long to finally sew up the Peppermint Jumpsuit? It's a free pattern created through a collaboration between In the Folds and Peppermint Magazine. I'm so happy to have this new wardrobe addition.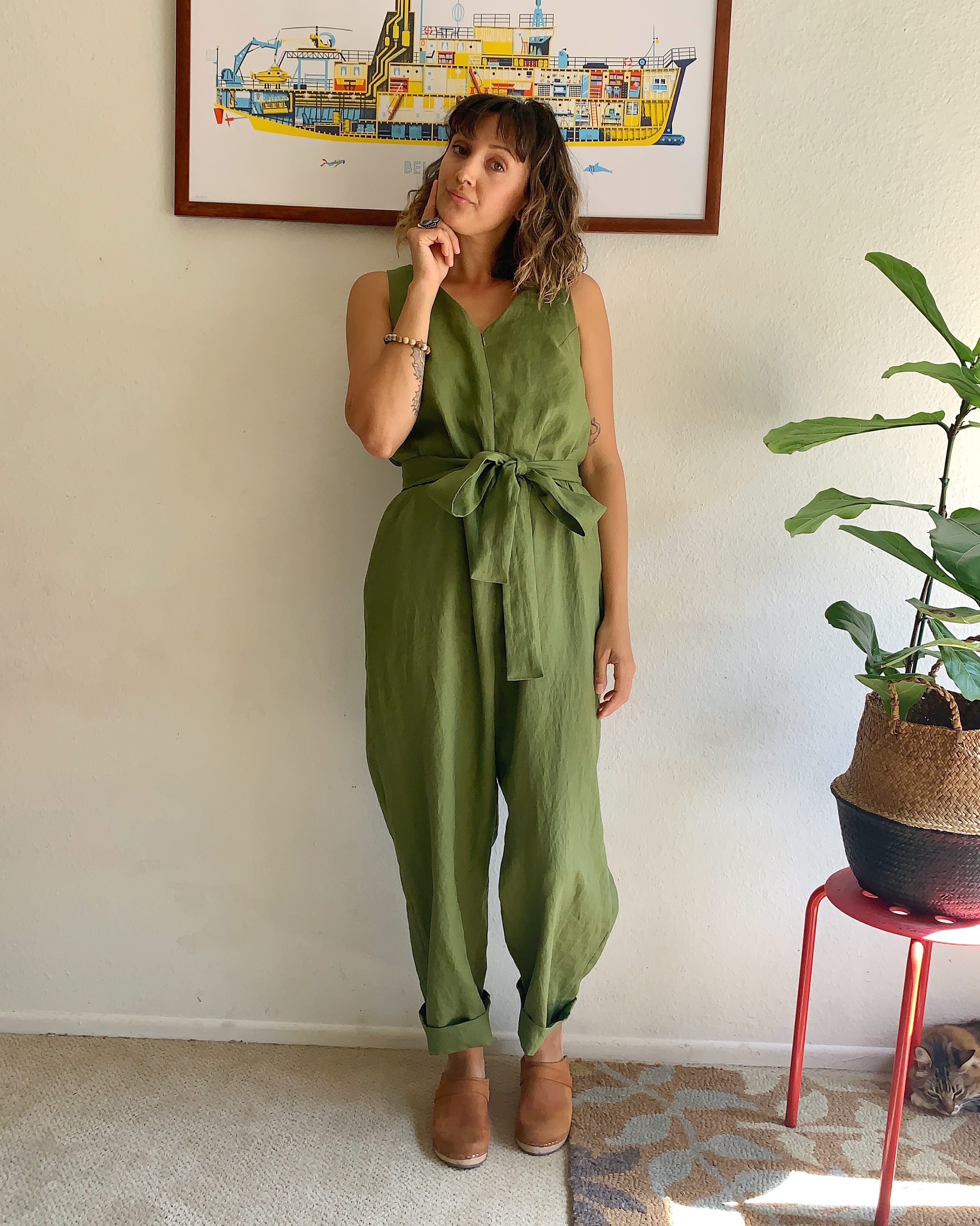 Pattern and Fabric
Yay! This is my kind of garment. Loose and airy, and sewn up in a gorgeous olive 100% linen from Joann Stores. Uncinched at the waist it looks a little like a potato sack, but a fancy and intentional potato sack. Ha.
This pattern is drafted with a lot of ease through the legs and hips which gives it some volume. Then, with the added tie belt it looks instantly dressed up. I made a straight size 12 based on my bust measurement. My hips measure something below that but I figured I'd just go with it. I was not expecting a fitted garment, which was good. This isn't at all fitted, lots of ease of movement, and lots of comfort.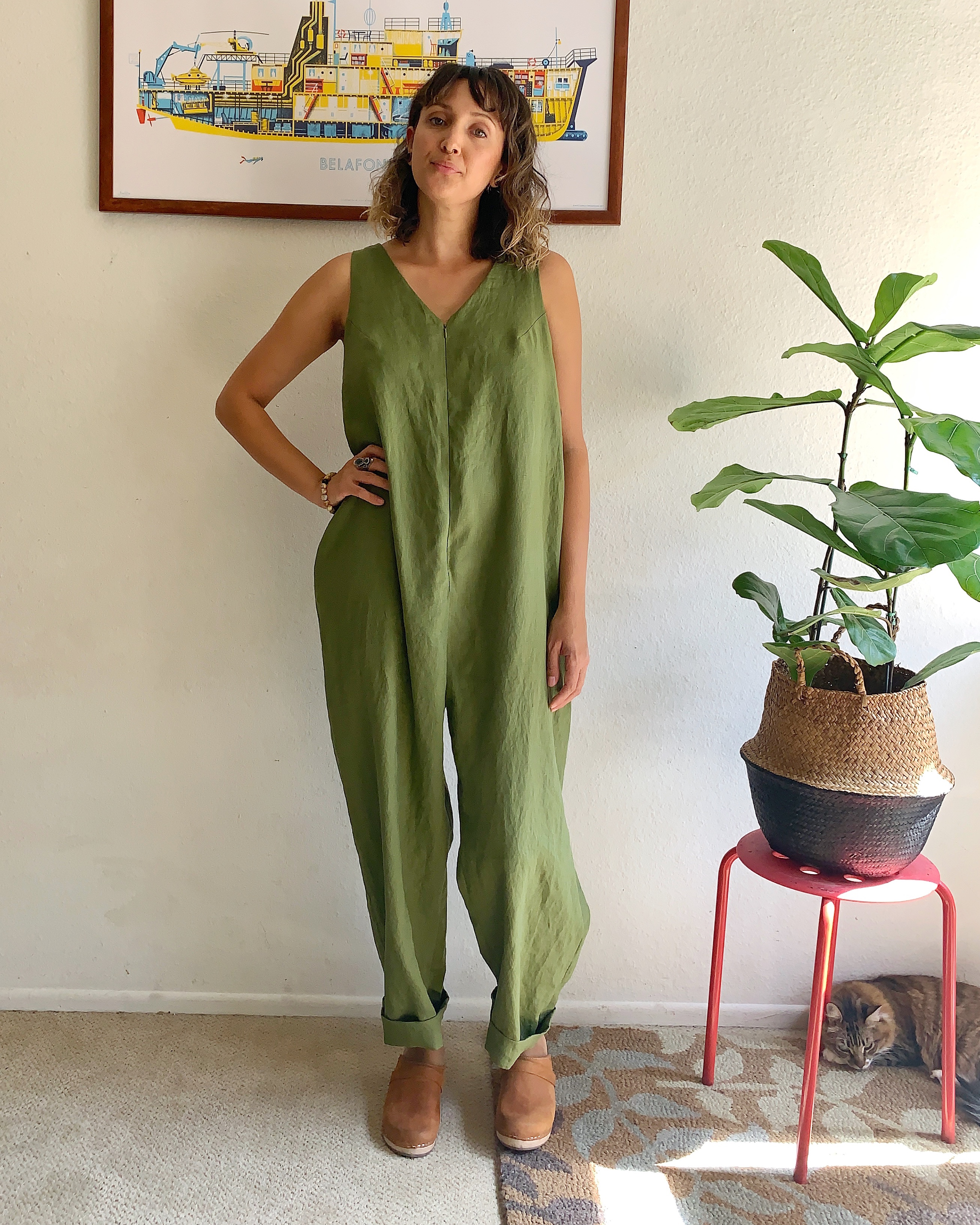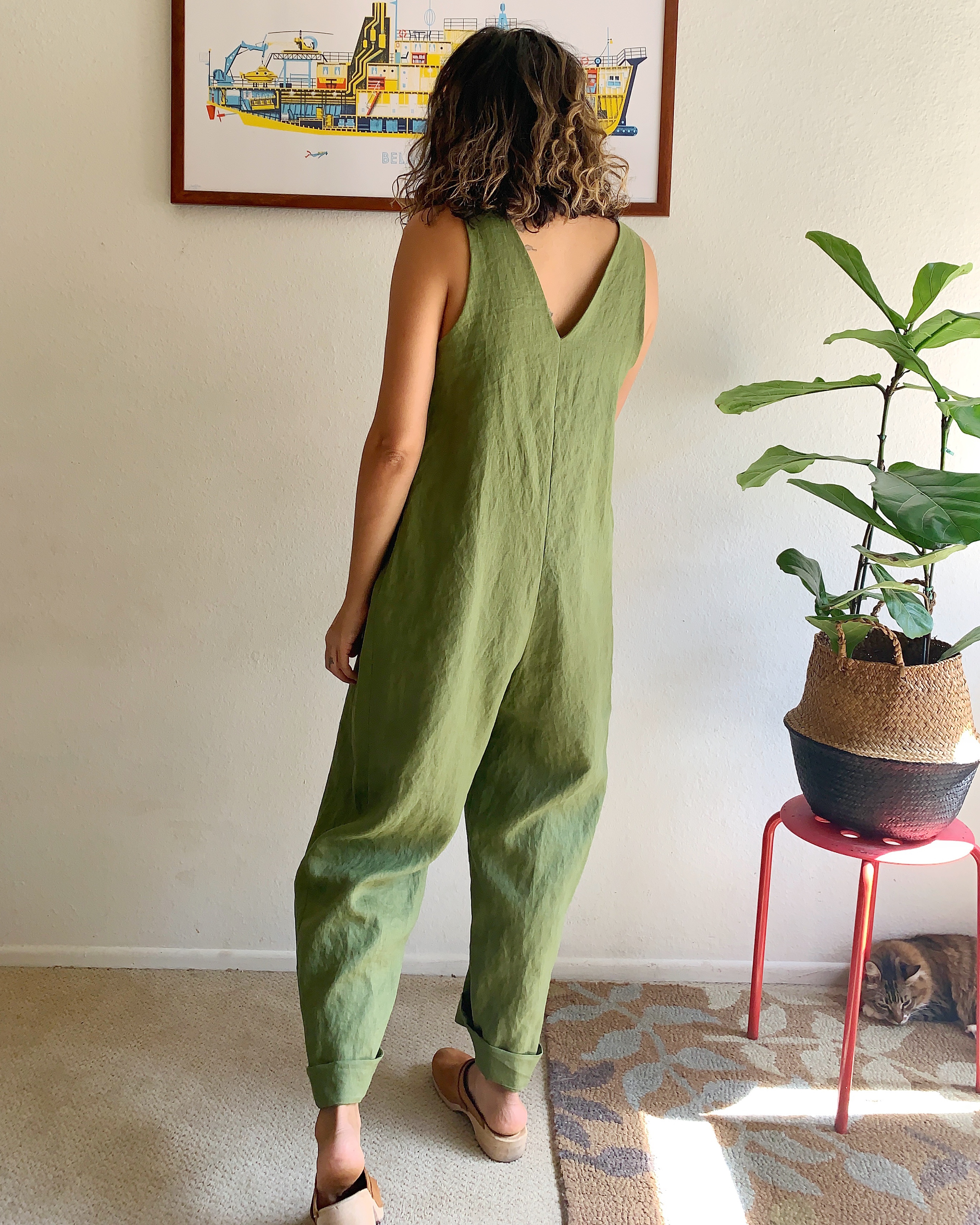 I had the pattern printed, taped, and cut out in my size for, I dunno how long, months. It's so weird when that happens. This olive linen was also sitting rolled up in my stash and I loved the color so much but just couldn't quite decide what to do with it. I had a fair amount of yardage (maybe 3.5 yards?) and wanted to put it to good use. Then it hit me, I needed to make a Peppermint Jumpsuit which suddenly I knew would put all this lovely yardage to good use.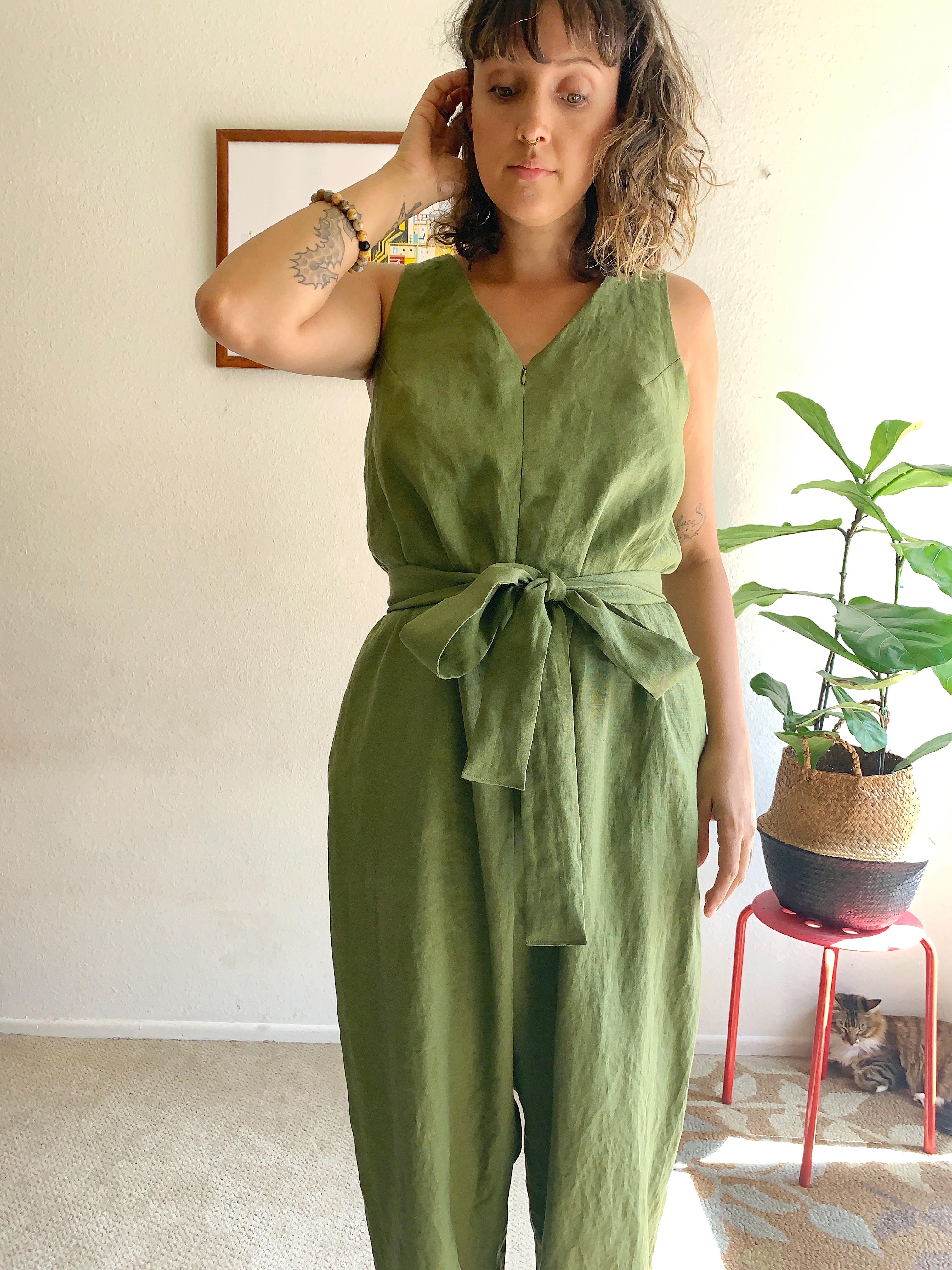 Mods
My fabric was only 53" wide so this jumpsuit ate it all up with no problems. I skimmed about an inch off the length since I didn't want the finished jumpsuit too long, and I altered the facing pieces so that I could insert the zipper at the front. It's just more comfortable to have a zipper in front, in my opinion, plus I'm still nursing occasionally during the day. So whoop for easy access.
To alter the facing pieces I cut the front facing in two pieces rather than on the fold, remembering to add seam allowance to the center front. Also, although I didn't have to, I opted to cut the back facing piece on the fold rather than in two, removing that seam allowance.
Last but not least, I added inseam pockets. That's because, well, you know… Pockets! A girl needs somewhere to put her hands, aaaand tissues or rocks.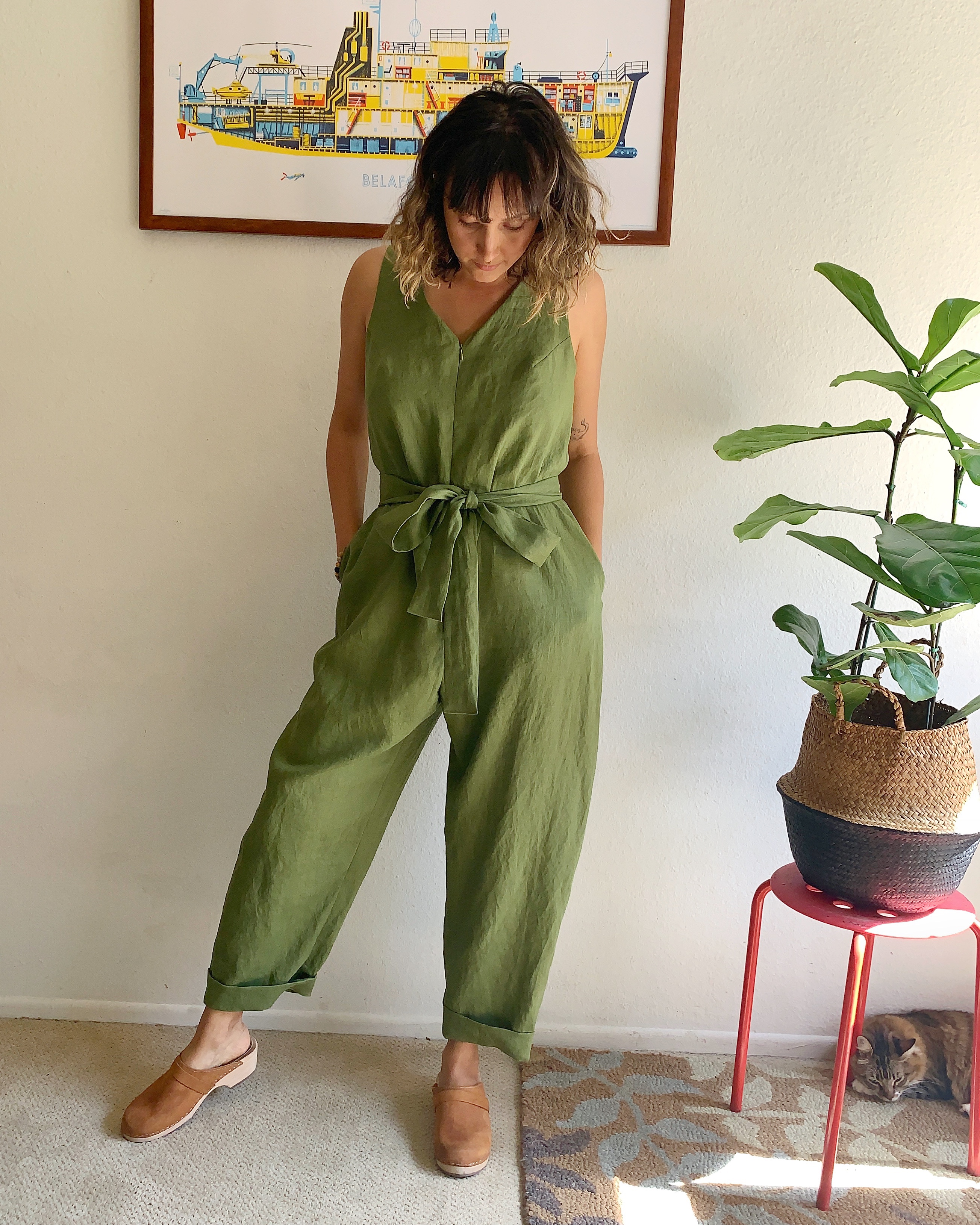 Final Thoughts
The Peppermint Jumpsuit is just a good, solid pattern. I'd love to have one in a print. Emily of In the Folds is an amazing designer. I feel really good in this, but I'm sure I can easily dress this up with the right shoes and maybe a blazer (which I do not have!) I can also see wearing this without the tie, layered over a sweater or t-shirt, under a coat. That's all I got for now, folks! Xx