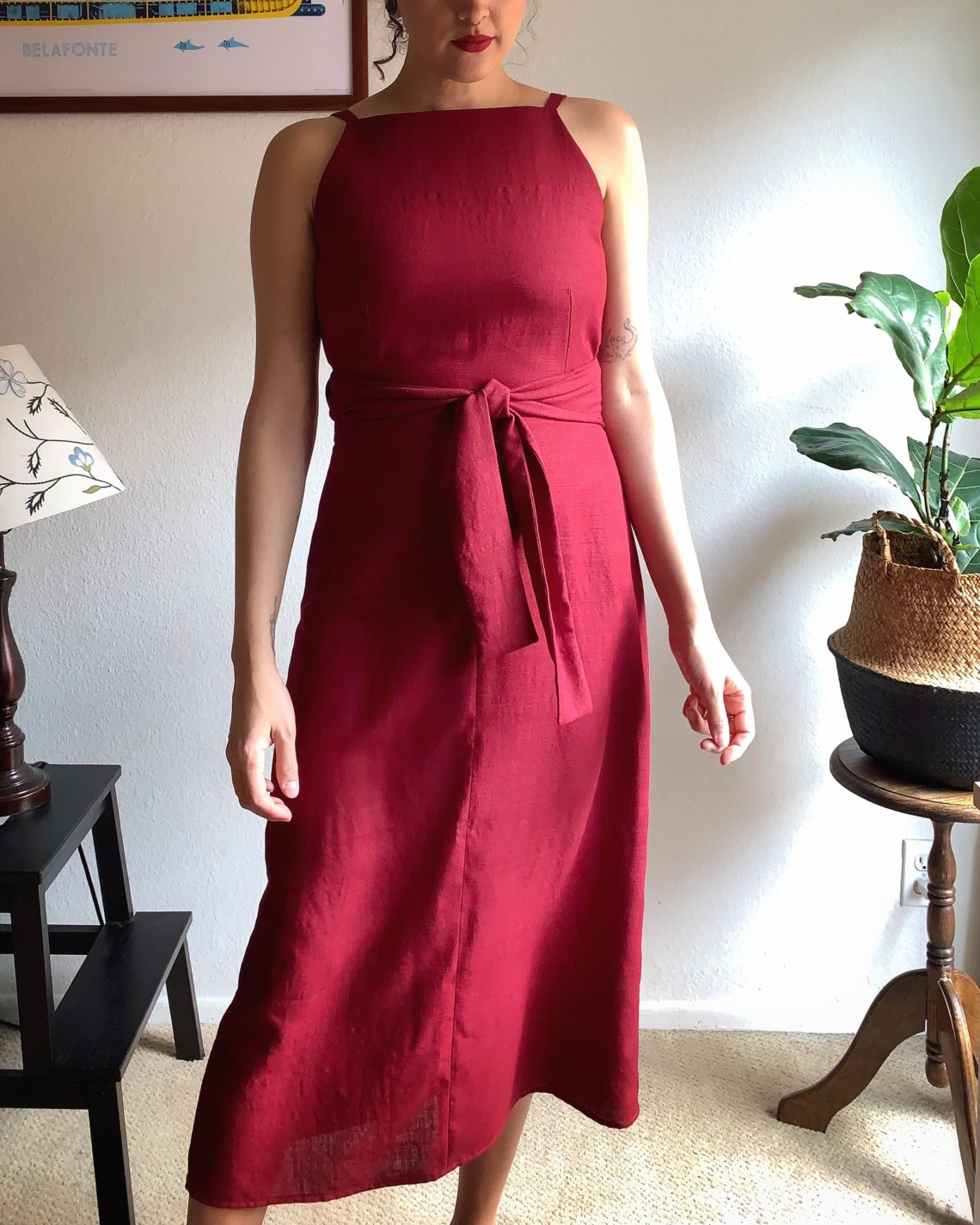 Well, heck. I didn't think I needed an Axis Dress and almost didn't make it. That would have been very lame because I absolutely love this pattern. This dress literally gives you a great big hug, and who doesn't need that?! Now all I need is a place to wear my new little red dress (are you listening hubby?)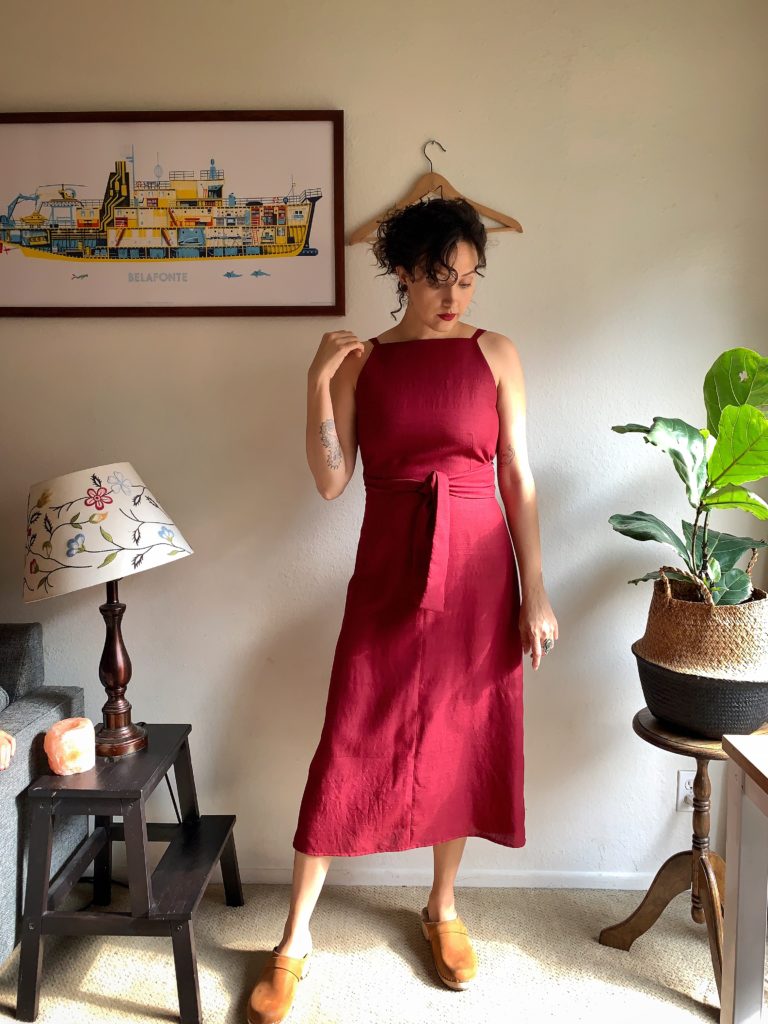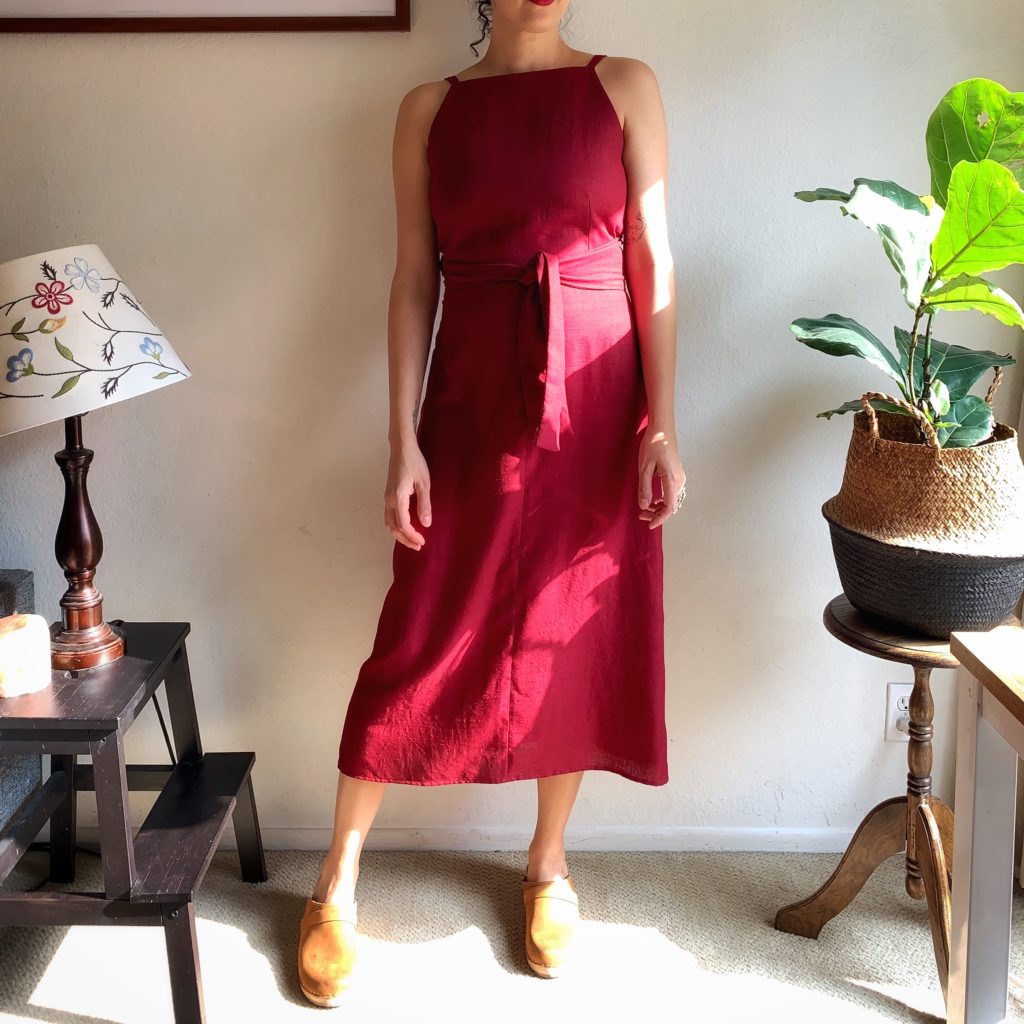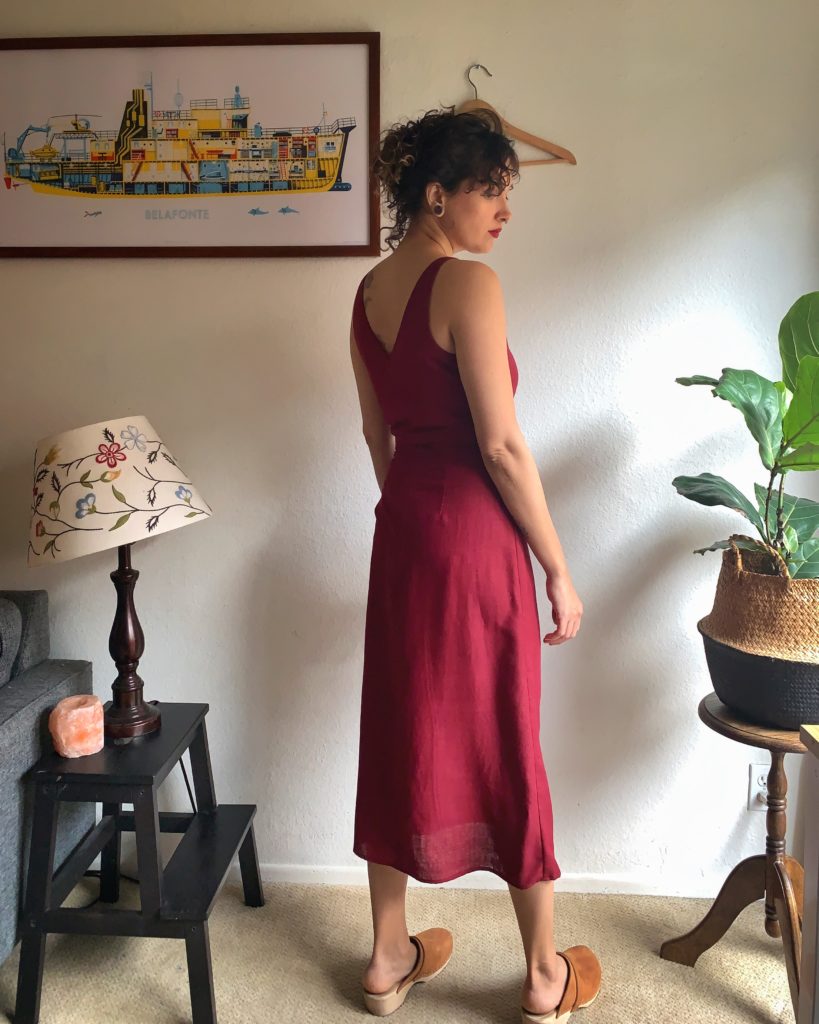 Fabric & Pattern
My jaw dropped at the sight of the new collection Papercut released back in September of last year. The patterns were all so gorgeous and I already have two in my collection. Considering the Axis Dress/Skirt pattern, I just haven't had anywhere to wear it to and sewing it seemed impractical. But sewing doesn't always have to be practical, and that is why we love hashtags like #sewfrosting. Sometimes we just need a pretty dress.
What I didn't know before making this dress is how wearable it would be. Papercut Patterns never disappoints. They have a masterful way of coming up with unique details in what is a seemingly classic style. This Axis Dress was sewn up in a beautiful silk gifted by The Delhi Store on Etsy. The rustic feel of this silk makes all the difference. It has that natural nubbiness (is that a word?) that I love giving it a slightly more casual look.
This fabric is gorgeously textured and rich in color. It is apparently a type of raw silk and was such a pleasure to cut and sew. After quite a bit of nervous contemplation I decided to hand wash and hang dry this fabric prior to working with it using Eucalan. I really didn't want to ruin it but I just could not even wrap my head around sewing a garment that I wouldn't be able to, at least, hand wash. Plain and simple, a fabric so delicate would never survive my lifestyle. Luckily, this fabric hand-washed beautifully. The Dehli Store sent me this fabric along with some swatches that were definitely swoon-worthy. I will absolutely be ordering more fabric from her in the future.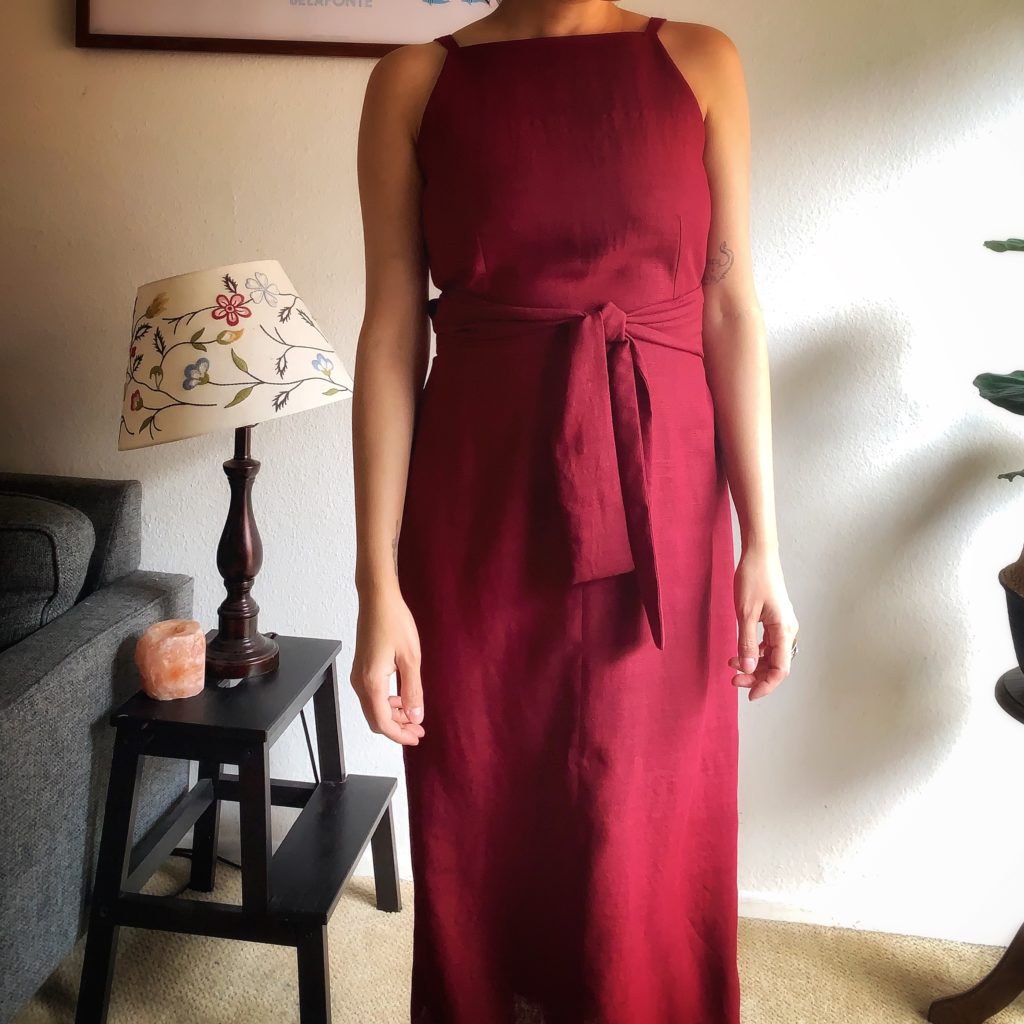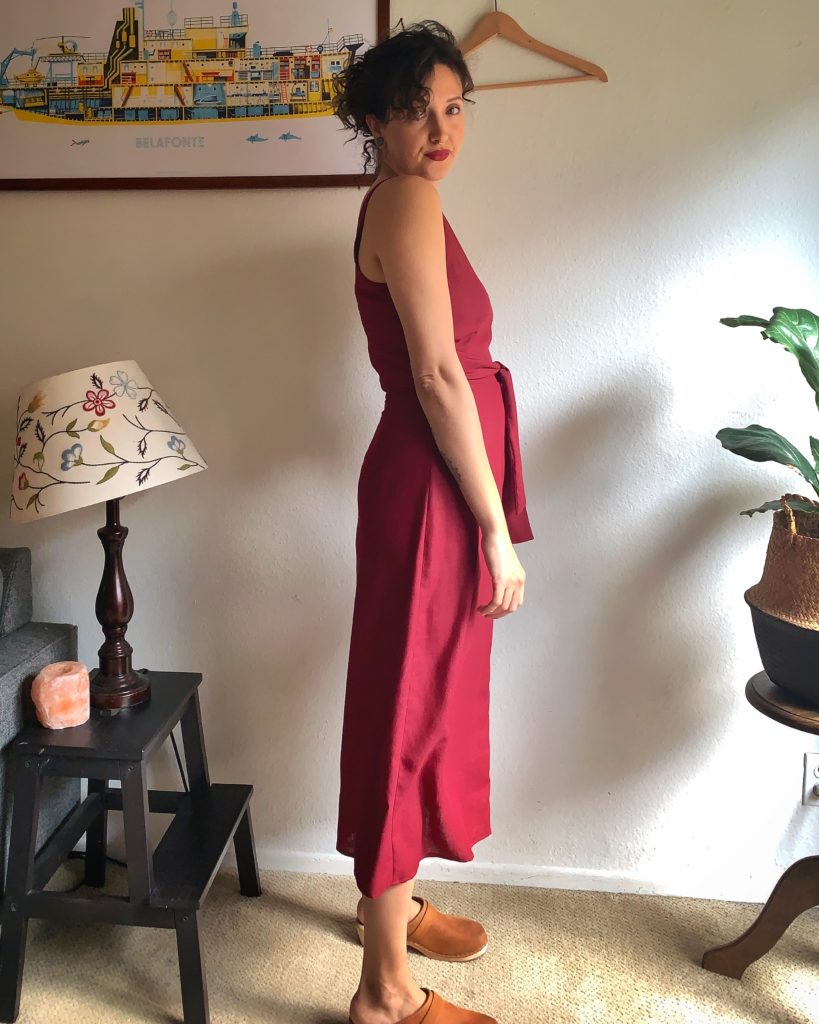 Process
I decided to make the dress version with the a-line skirt, and waist ties that wrap around to tie at the front. Actually, I just figure that if you wanted to tie this dress at the back you would probably choose to omit the side-seam opening. I suppose that isn't a must but I think the exposed hole would bother me.
I added 1″ to the length of the skirt just to allow for my height since I wanted my Axis dress to hang at a true midi length. The process was surprisingly quick to sew. The short invisible zip ending at the top of the skirt back was a relief. The bodice with the wrap-around back is very adjustable so I put no real effort into fitting. After a quick try-on I was good to go. The Axis dress hugs your torso in the most flattering way. Thank you, Papercut Patterns!
The instructions for the Axis Dress included some unique construction methods that I hadn't done before. This is so refreshing. I loved watching it quicly come together. Methods for attaching the skirt back to the dress and sewing the side-opening (intended for threading the waist tie through) seemed so well thought out and efficient. You can see Papercut Pattern's thoughtfulness and knowledge shining through on this one. The process was so enjoyable.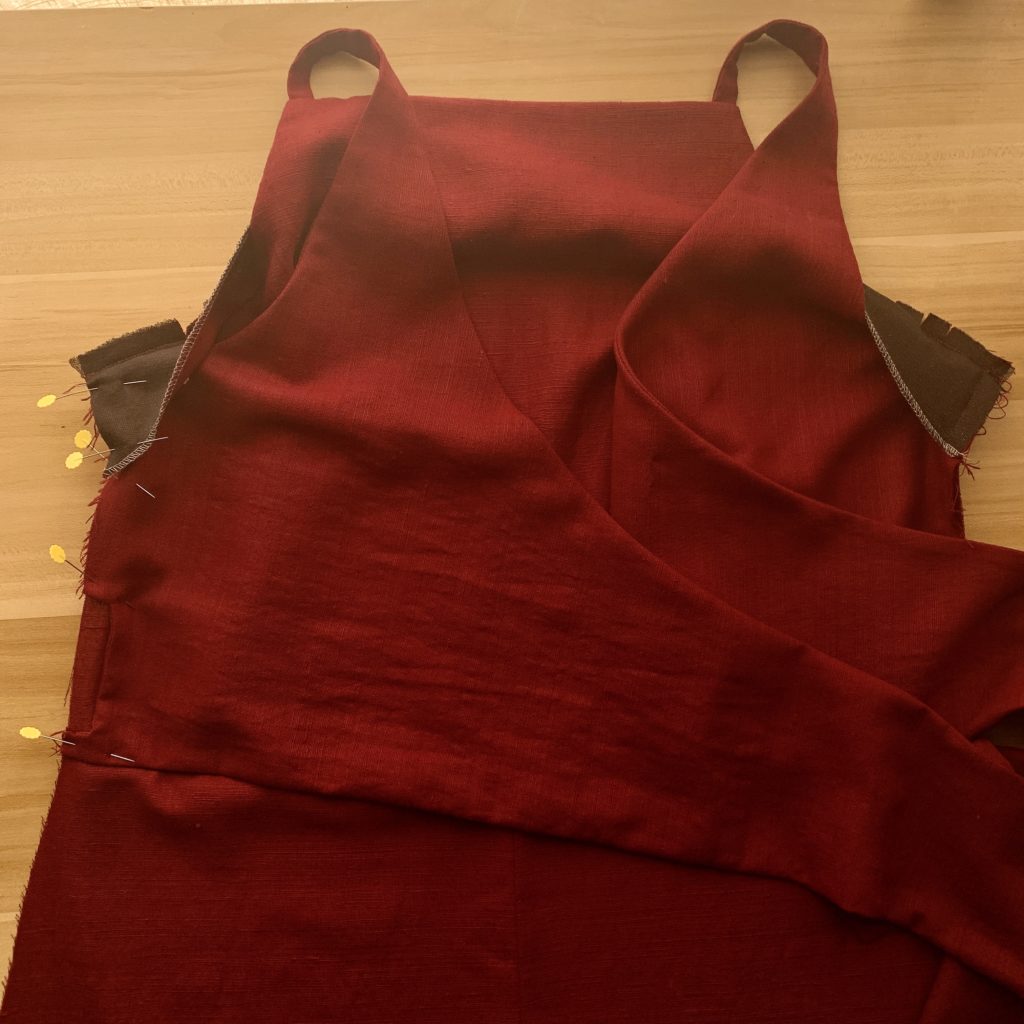 Final Thoughts
My intention isn't to sound conceited when I say that I feel pretty sexy in this dress. In fact, it is important to state that I haven't been feeling anything close to that lately. For numerous reasons I've been straying from my normal diet these last few weeks and it has been showing in my skin and all sorts of ways. I knew the fabric I received would be a good match for the Axis pattern but was so pleasantly surprised by how great this dress made my feel after putting it on. Sometimes your sewing intuition really shows up for you when you need it.
Another thing to keep in mind is that the neckline and position of the straps isn't very bra friendly. I'm wearing a bandeau bra in these photos. I will certainly be looking for more ways to wear this dress. I plan on experimenting with layering, and also with the straps. My closet is desperately lacking in black bodysuits – something I am honestly not looking forward to seeing myself in but suddenly seem like essential items for layering. If you've had good experiences with the bodysuit, please let me know! My new Axis dress looks pretty cute with a casual jacket, too.